Rangoli Design for Diwali 2019 Best Free App
Su Rangoli Designs for Diwali
Get easy Rangoli designs for Diwali festival. This andriod application contains indian rangoli designs with dots, Ganesha rangoli design 2019, and easy peacock rangoli design for kids.
Get this Diwali rangoli designs free download through this app. This rangoli application latest collection of rangoli easy image, rangoli border designs, new rangoli ideas, rangoli for diwali, flowers rangoli 2019 and many more. People decorate there home with ganpati rangoli designs and peacock rangoli design on the festival. New year rangoli wallpaper & rangoli designs with dots also available in this rangoli app.
This rangoli designs book is one best designs collection of rangoli app offline. Rangoli is the best way to decorate your home. It's look so nice and traditional and create great impression on guest as it use for welcome rangoli designs as well.
* Rangoli Designs For Diwali 2019*
In our latest rangoli collection 2019, you will got diwali rangoli designs, happy diwali rangoli, best rangoli designs for Diwali, simple rangoli design for Diwali. So download now it and never say how to make rangoli on Diwali?
Free hand rangoli designs are very normal on Hindu festivals. Get all very easy rangoli pictures & rangoli photo all within single rangoli offline app. Generally consisting of bright colors, it is a decorative design made in floors, living courtyard during Hindu festival like Dot Rangoli, Diwali Rangoli, Lakshmi Pada Rangoli, Ganesha Rangoli, Bengali Rangoli, Sankranti Rangoli, Hridaya Kamalam Rangoli, Ratham Rangoli, Nag Panchami Rangoli, Lord Shiva Rangoli design, Navagraha Rangoli, Gudi Padwa Rangoli & Saraswati Rangoli design.
Collection contains:
- Round rangoli designs and Rajasthani rangoli
- kids rangoli design 2019
- colourful rangoli design
- single and multi-color rangoli design
- welcome rangoli design
- peacock rangoli design
- Diwali rangoli 2019
- rangoli god
- rangoli with diya / lamp
- rangoli flowers
- Ganesh ji rangoli (rangoli Ganpati)
This best Indian rangoli designs application also featured with navratri rangoli, new rangoli designs 2019-2020, rangoli easy design, rangoli kolam images apps & free hand rangoli designs in flowers. This Diwali rangoli designs book app is solutions of your all questions like how to draw rangoli step by step? Or how to make rangoli designs?
Get all Solution for rangoli creatives through this app.
Happy Diwali.
Aggiornamento Rangoli Designs for Diwali 1.6
In New Version 1.6
UI Changes
Best rangoli designs 2019 added
More easy Rangoli Designs added
Simple Rangoli designs with dots added
Caratteristiche Rangoli Designs for Diwali
Versioni Precedenti
Altro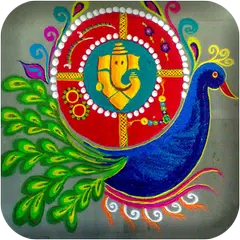 Rangoli Design for Diwali 2019 Best Free App
1.6
APK
Requires Android: Android 4.0.3+
Screen DPI: 120-640dpi
SHA1: 9f0d6a8f9b853ba22643d4636a052065c2982efe
Size: 13.09 MB
What's New:
In New Version 1.6
UI Changes
Best rangoli designs 2019 added
More easy Rangoli Designs added
Simple Rangoli designs with dots added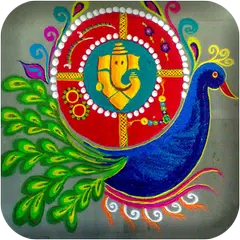 Rangoli Design for Diwali 2019 Best Free App
1.5
APK
Requires Android: Android 4.0.3+
Screen DPI: 120-640dpi
SHA1: 9eaf163123aa9d0495312f4d1cdf3fad8deb571b
Size: 12.93 MB
What's New:
In New Version 1.5-
UI Changes
Best rangoli designs 2019 added
More easy Rangoli Designs added
Simple Rangoli designs with dots added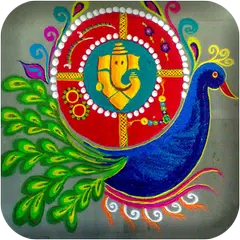 Rangoli Design for Diwali 2019 Best Free App
1.4
APK
October 29, 2018
12.35 MB
Requires Android: Android 4.0.3+
Screen DPI: 120-640dpi
SHA1: 3ae383049b08e9268e79082730e140d6426ec0ec
Size: 12.35 MB
What's New:
In New Version 1.4-
Best rangoli designs 2018 added
More easy Rangoli Designs added
Simple Rangoli designs with dots added
new rangoli designs for diwali added
Colorful latest diwali rangoli design idea added
free hand rangoli designs 2018 also added
indian rangoli designs added and change UI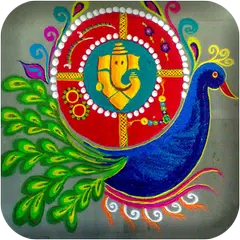 Rangoli Design for Diwali 2019 Best Free App
1.3
APK
February 4, 2017
11.94 MB
Requires Android: Android 4.0.3+
Screen DPI: 120-640dpi
SHA1: 999ae0a3b90c773752997a852d50a3904ccbeab7
Size: 11.94 MB
What's New:
In New Version 1.3-
Best rangoli designs 2017 added
More easy Rangoli Designs added
Simple Rangoli designs with dots added
new rangoli designs for diwali added
Colorful latest diwali rangoli design idea added
free hand rangoli designs 2017 also added
indian rangoli designs added and change UI
Maggiori Informazioni
Data Aggiornamento:
2019-07-26
Aggiornamento Necessario:
Requisiti:
Android 4.0.3+