Hairstyle Nail Art Designs for Girls 2020 Free app
Su Hair Styles Nail Arts Female
Haircut and nail arts are both very paramount thing in girls and female life. This Female hairstyle app will help you to get best and easy style step by step haircut for girls.
Get cool Nail arts designs with steps and match with your dressing style through this beautiful nail arts free app 2020 for women.
More features:
1. Hair Styles for Girls Step by Step
2. Mix Hair Style for kids
3. Haircut for women
4. List of Nail Arts and nail polish designs.
5. Nail arts designs with steps
Nail art can be fun for girls. But if you are just beginner then you need it takes practice. You can start with a simple art designs. Do nail art as a fun, be creative & try to experiment with different things always on your nails and you may be find new design and trend. These nail arts step-by-step designs will be help to decorate your nail.
Require Things for nail art – alcohol, nail polish, polish cotton, polish remover, wood stick & base coat polish.
4 Steps for Nail Arts:
1. Firstly clean and dry ands.
2. Take cotton ball & wipe nails with alcohol. Nails should be already well shaped.
3. Let do base coat & dry it for 5 minutes.
4. Now time to beautify your nails with the help of images in nail art design app 2020.
5. Think creatively and put color combination as per your choice.
In this nail book, latest nail designs available as a free download. This app allows people to share designs of nail arts with easy & simple nail designs, acrylic nails, French manicure, cute nail designs, stiletto nails, Christmas nail art designs, gel nails, nail polish, pretty nails and Halloween nails art designs.
In future version, we are going to add different more nail art gallery like Abstract design, Animal designs, Autumn design, Babyboomer design, Cartoon design, Christmas designs, Cute designs, Easter designs, Elegant designs, French designs, Galaxy designs, Halloween designs, Love designs, Modern designs, Ombre designs, Simple designs and Spring designs for nail arts.
Disclaimer: All the images/videos in this app are available on public domains. This image is not endorsed by any of the perspective owners & the images are used simply for aesthetic purposes. No copyright infringement is intended & any request to remove one of the images will be honored. We always respect your creation.
Aggiornamento Hair Styles Nail Arts Female 1.5
New Features in Version 1.5:
Latest Step by step hairstyle added
UI changes
New women Hairstyle designs 2019 added
Nail Arts designs added
Caratteristiche Hair Styles Nail Arts Female
Versioni Precedenti
Altro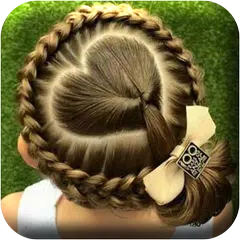 Hairstyle Nail Art Designs for Girls 2020 Free app
1.5
APK
September 30, 2019
20.68 MB
Requires Android: Android 4.0.3+
Screen DPI: 120-640dpi
SHA1: 26aee03ee442f7abe3ff9d8c85ab2bb4e53bf21d
Size: 20.68 MB
What's New:
New Features in Version 1.5:
Latest Step by step hairstyle added
UI changes
New women Hairstyle designs 2019 added
Nail Arts designs added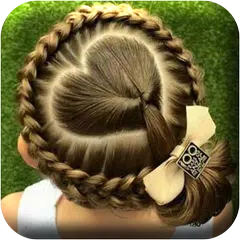 Hairstyle Nail Art Designs for Girls 2020 Free app
1.4
APK
Requires Android: Android 4.0.3+
Screen DPI: 120-640dpi
SHA1: ecddff43bab176634c074b0944944922bbd520d1
Size: 20.58 MB
What's New:
New Features in Version 1.4:
Latest Step by step hairstyle added
UI changes
New women Hairstyle designs added
Nail Arts designs added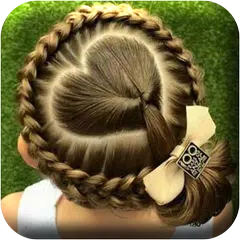 Hairstyle Nail Art Designs for Girls 2020 Free app
1.3
APK
October 27, 2018
19.96 MB
Requires Android: Android 4.0.3+
Screen DPI: 120-640dpi
SHA1: f091e42a730d0eac6044dd39e2c6a925ae6b435e
Size: 19.96 MB
What's New:
New Features in Version 1.3:
Latest Step by step hairstyle added
Kids hairstyle added
More Girls haircut added
New women Hairstyle designs added
Nail Arts designs added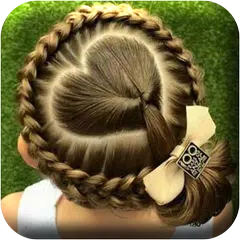 Hairstyle Nail Art Designs for Girls 2020 Free app
1.2
APK
Requires Android: Android 4.0.3+
Screen DPI: 120-640dpi
SHA1: 91cceb23dc597c9835f818e1247dc620c8ddfce9
Size: 19.83 MB
What's New:
New Features in Version 1.3:
Latest Step by step hairstyle added
Kids hairstyle added
More Girls haircut added
New women Hairstyle designs added
Nail Arts designs added
Maggiori Informazioni
Data Aggiornamento:
2019-07-20
Aggiornamento Necessario:
Requisiti:
Android 4.0.3+