Qr Code Scanner Barcode Reader 2019 Free
Su QR Code Scanner Pro
QR Code Scanner With Barcode Reader free Android App 2019
This is best QR code scanner Barcode Reader app is one of the fastest android application for your smart phone. This is essential pocket app for every android user. This app is perfect combo of qr code scanner and barcode reader.
This QR & Barcode Scanner app / Qrcode reader app is extremely user friendly. Simply Steps to scan of QR or barcode & will automatically detect image and scan it. No need press any other buttons. When you search on google qr code scanner, there are so many apps for user. People also searches for this like qr code scanner for wifi password. You can also share this app through shareit and whatsapp.
Feature:
1. This app qr code scanner 2019 for whatsapp share also
2. This is free app for bar and qr code scanner
3. Qr code scanner for samsung mobile phone also
4. Helpful for aadhar card qr code reader
5. Unique UI make this app qrcode scanner pro
6. User can use this qr code scanner offline
This app can scan, read all QR / barcode types including email, wifi, url, text, contact, calendar, ISBN, product & many other formats. After scan and decode user is provided only relevant data QR or Barcode reader. For save money, you can also use this Qrcode generator & Bar code reader application to scan coupons codes to receive discounts. Through this you can also compare prices.
Note: There is no facility for qr code generator for whatsapp web qr code scanner. Also not for jio qr code scanner and whatsapp web qr code reader.
Aggiornamento QR Code Scanner Pro 1.5
In New release 1.5:
1. This app QR code generator free and qr code scanner for WhatsApp share also
2. This is free app for barcode and QR code scanner
3. Qr code scanner for Samsung mobile phone
4. Helpful for aadhar card QR code reader
5. Unique UI make this app QR code scanner pro
6. User can use this QR code scanner offline
7. All issue fixed & new design added
Caratteristiche QR Code Scanner Pro
Versioni Precedenti
Altro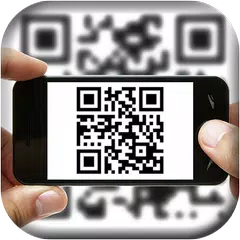 Qr Code Scanner Barcode Reader 2019 Free
1.5
APK
Requires Android: Android 4.0.3+
Screen DPI: 120-640dpi
SHA1: 03cd00dd43a23c8ce616380616145c0f8d5e1c51
Size: 8.41 MB
What's New:
In New release 1.5:
1. This app QR code generator free and qr code scanner for WhatsApp share also
2. This is free app for barcode and QR code scanner
3. Qr code scanner for Samsung mobile phone
4. Helpful for aadhar card QR code reader
5. Unique UI make this app QR code scanner pro
6. User can use this QR code scanner offline
7. All issue fixed & new design added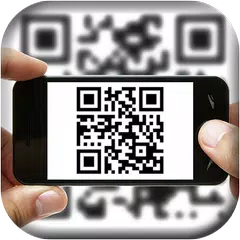 Qr Code Scanner Barcode Reader 2019 Free
1.4
APK
Requires Android: Android 4.0.3+
Architecture: armeabi, armeabi-v7a, x86
Screen DPI: 120-640dpi
SHA1: ab5ef276c93f299a04391b37a754eb6d6db312e3
Size: 10.29 MB
What's New:
In New release 1.4:
1. UI changes
2. Now Helpful in aadhar card QR code reader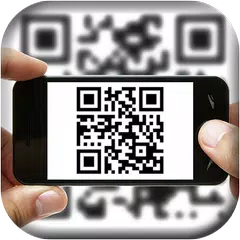 Qr Code Scanner Barcode Reader 2019 Free
1.3
APK
Requires Android: Android 4.0.3+
Architecture: armeabi, armeabi-v7a, x86
Screen DPI: 120-640dpi
SHA1: 46063e8ac686b27c9dca517c7ce7e5dcccd9890b
Size: 9.78 MB
What's New:
In New release 1.3:
1. This app QR code generator free and qr code scanner for WhatsApp share also
2. This is free app for barcode and QR code scanner
3. Qr code scanner for Samsung mobile phone
4. Helpful for aadhar card QR code reader
5. Unique UI make this app QR code scanner pro
6. User can use this QR code scanner offline
7. All issue fixed & new design added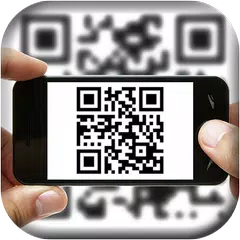 Qr Code Scanner Barcode Reader 2019 Free
1.2
APK
Requires Android: Android 4.0.3+
Architecture: armeabi, armeabi-v7a, x86
Screen DPI: 120-640dpi
SHA1: e09ae8cd838d2a6c07a9305c20705b1eef795e81
Size: 8.7 MB
What's New:
1. This app qr code scanner for WhatsApp share also
2. This is free app for barcode and QR code scanner
3. Qr code scanner for Samsung mobile phone
4. Helpful for aadhar card QR code reader
5. Unique UI make this app QR code scanner pro
6. User can use this QR code scanner offline
7. All issue fixed & new design added
Maggiori Informazioni
Data Aggiornamento:
2019-07-25
Aggiornamento Necessario:
Requisiti:
Android 4.0.3+