WOMBO Dream - AI Art Generator
Su Dream
Trasforma le parole in foto e bellissime illustrazioni digitali usando il potere dell'intelligenza artificiale! Tutto quello che devi fare è inserire le istruzioni, scegliere uno stile artistico e guardare WOMBO Dream - AI Art Generator dare vita alla tua idea in pochi secondi. Vuoi creare una foto, un'immagine, un disegno o un dipinto che sia la tua opera d'arte? WOMBO Dream - AI Art Generator è la piattaforma artistica adatta a te. Puoi trasformare le istruzioni testuali in qualsiasi immagine o foto che desideri.
È una magia: scrivi quello che vuoi che Dream dipinga, ad esempio: "astronave aliena" o "foresta incantata", scegli uno stile (realistico, VFX, anime, avatar, street art ecc.) e premi Crea!
Non hai bisogno di pennelli, matite o altri materiali artistici per realizzare bellissime opere d'arte, tutto ciò di cui hai bisogno è un'idea. Fatti da parte e lascia che WOMBO Dream scateni la tua creatività.
► Trasforma le parole in arte, chiedi a Dream di dipingere per te:
- Poster di film
- Testi di canzoni
- Voci di diario
- Poesie
- Segni zodiacali
e molto altro!
► Esplora gli stili artistici
Sia che tu stia cercando un dipinto dai colori vivaci o qualcosa di più oscuro e distopico, WOMBO Dream ti aiuterà con una serie di stili selezionati.
► Modifica con il testo
Personalizza le tue immagini e foto e modifica i piccoli dettagli scrivendo una semplice istruzione. Che tu voglia cambiare il colore dei capelli, aggiungere uno sfondo o regolare l'illuminazione, le possibilità sono infinite. Crea le tue foto generate dall'intelligenza artificiale!
► Crea arte dalle immagini
Inizia con un'immagine come base visiva per le tue istruzioni. Carica una foto o scegline una dalla nostra libreria e guarda la nostra intelligenza artificiale trasformarla in un capolavoro che esprima la tua visione. Trasforma le foto dei tuoi partner o dai vita ai disegni dei tuoi figli. Goditi le tue foto e immagini generate dall'intelligenza artificiale.
► Condividi la tua arte e diventa virale
Condividi la tua arte con i tuoi amici, familiari o sui social media per unirti all'ultima tendenza #AIArt.
► Lasciati ispirare ed esplora le opere d'arte
Salva la tua opera d'arte sul tuo profilo in modo da poterla visualizzare anche dopo, è semplice! Lasciati ispirare sfogliando la galleria pubblica di immagini generate da artisti IA di tutto il mondo. Esplora e apprezza le idee degli altri e fai volare la tua fantasia!
► Immagini e foto generate dall'intelligenza artificiale
Utilizzando la tecnologia IA avanzata, puoi trasformare qualsiasi testo in un'immagine straordinaria in pochi secondi. Sia che tu stia cercando di creare una bellissima opera d'arte o di disegnare i tuoi personaggi anime, la nostra app Wombo Dream - AI Art Generator farà al caso tuo.
I nostri strumenti di disegno e pittura IA ti consentono di creare facilmente immagini che riflettono il tuo stile unico e la tua visione. Con la nostra funzione di creazione artistica, puoi sperimentare diversi colori, trame e motivi fino a ottenere il risultato perfetto. Scatena la tua creatività e inizia a creare immagini incredibili oggi con la nostra app di foto generate dall'IA Wombo Dream
► Chi è WOMBO Dream?
WOMBO è un'azienda canadese di intelligenza artificiale (IA) che sta trasformando il futuro dell'intrattenimento. La creatività è al centro dell'interazione umana, e noi vogliamo consentire a tutti di liberare il proprio potenziale creativo e far sì che i media di nuova generazione facciano sorridere le persone! Oltre 140 milioni di installazioni fino ad oggi, e siamo solo all'inizio.
Aggiornamento Dream 3.4.0
🌟 Avatars: Your Selfie Adventure 🌟
Snap a selfie and explore new worlds! Wondered how you'd look in another era or fantasy realm? Discover now! Toggle to Avatars, tap, and transform. Step into paintings, outer space, or time-travel with our diverse scenarios, all in stunning detail.
Versioni Precedenti
Altro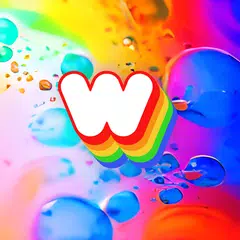 WOMBO Dream - AI Art Generator
3.4.0
XAPK
APKs
November 15, 2023
53.6 MB
arm64-v8a
Android 7.1+
160-640dpi
armeabi-v7a
Android 7.1+
160-640dpi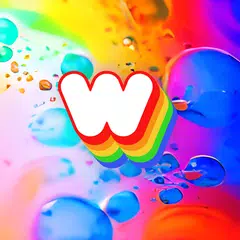 WOMBO Dream - AI Art Generator
3.3.3
XAPK
APKs
November 10, 2023
53.69 MB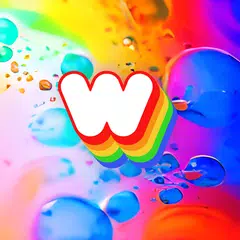 WOMBO Dream - AI Art Generator
3.3.2
XAPK
APKs
November 3, 2023
52.28 MB
armeabi-v7a
Android 7.1+
160-640dpi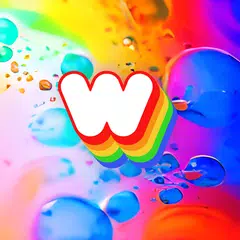 WOMBO Dream - AI Art Generator
3.3.1
XAPK
APKs
October 12, 2023
52.12 MB
Requires Android: Android 7.1+
Architecture: armeabi-v7a
Screen DPI: 160-640dpi
SHA1: 2cb247cf4e7b083f3dd1235da764c26a3d38c5f6
Size: 52.12 MB
What's New:
Navigating through the mists of imagination and untangling cosmic glitches to deliver an update as seamless as a whispered dream.
What's New & Fixed:
Simplified Creation UI: Dive into a more intuitive and streamlined creation process.
Photo Picker Support: Browse and select images from your library to transform into art.
Input Image Tab: Manage your input images with a dedicated tab.
Art Style Picker: Easily choose your desired art style with our new picker.
Stay Dreamy and Bug-Free! 🌟
Maggiori Informazioni
Data Aggiornamento:
2023-11-14
Aggiornamento Necessario: