Security Master - Antivirus, VPN, AppLock, Booster
Recensione dell'Editore
Security Master - Antivirus, VPN, AppLock, Booster helps to keep your phone safe from virus and malware.
Features:
Remove virus, malware, junk files and cache with single one tap.
Lock any app you need to protect your privacy.
Fast and secure VPN proxy to safely connect to any server you need.
Su Security Master
Il CM Security di Cheetah Mobile si è aggiornato all'antivirus e VPN Security Master, con una missione ridefinita: "Sicurezza del cellulare, protegge non solo il dispositivo ma anche la privacy". L'antivirus e VPN Security Master introduce una diagnosi intelligente, che analizza lo stato del dispositivo per determinarne le funzionalità necessarie, come antivirus, pulizia spazzatura e ottimizzatore (risparmio batteria e raffreddamento). Inoltre, abbiamo migliorato la tutela della privacy con SafeConnect VPN, a sorvegliare le attività on-line.
★SafeConnect VPN
L'antivirus e VPN Security Master presenta VPN, proxy e sblocco. A differenza di altri VPN, SafeConnect VPN con "proxy VPN barriera gratuita di accesso alla rete", è progettato per gli utenti comuni. L'ambiente sicuro del SafeConnect VPN riesce a bloccare gli hacker. Con il VPN SafeConnect, puoi creare ambientazioni virtuali per aumentare la sicurezza ed accedere liberamente ai tuoi contenuti preferiti. L'antivirus e VPN Security Master protegge non solo il dispositivo, ma anche il traffico dati, per prevenire ad es. lo spionaggio di dati bancari, messaggi e cronologia. Presto disponibile su scala mondiale.
★ Diagnosi intelligente
Questa funzione studia in modo intelligente la soluzione necessaria al tuo cellulare. Lo mantiene sicuro, pulito ed ottimizzato come fosse nuovo, batteria compresa!
Antivirus. L'antivirus e VPN Security Master è reso funzionante dal più importante motore antivirus. Scansiona e rileva virus e malware, li elimina, proteggendo così il tuo cellulare e i dati personali da malware, spyware e hacker.
Pulizia spazzatura. I file inutili si ammucchiano sul cellulare automaticamente. L'antivirus e VPN Security Master li rileva e libera spazio se necessario o tu stesso puoi ripulire la cache e i file indesiderati con un solo tocco!
Ottimizzazione, risparmio batteria e raffreddamento CPU. L'alta temperatura del dispositivo e l'utilizzo di memoria influisce sulle prestazioni, specialmente quando si ricarica la batteria o si gioca. Questa funzione mantiene il cellulare e la batteria freschi e svelti, può anche allungare la durata alla batteria!
★ Blocco app
L'antivirus e VPN Security Master tutela la privacy delle app con un blocco. Protegge elementi con il Bluetooth e Wi-Fi, app, impostazioni, foto e tutte le app. Inoltre l'anteprima notifiche di app e chat può essere bloccata, così nessuno le legge!
Con il blocco delle app, tu le puoi bloccare con un PIN, un modello o un'impronta digitale. Il blocco con impronta digitale è supportato da Android 6.0 e oltre, che hanno sensori d'impronta. Puoi anche stabilire il tempo per far ribloccare le app a schermo spento.
Selfie intruso. L'antivirus e VPN Security Master tutela la privacy delle app. Fa un autoscatto degli intrusi che immettono una password errata del blocco app e ti avvisa per e-mail. Mantiene sicuro il tuo cellulare ed identifica qualsiasi intruso.
Copertina mascheramento. L'antivirus e VPN Security Master maschera il blocca schermo quando il blocco app è attivo e mantiene al sicuro la tua privacy. Puoi tutelare la privacy senza che nessuno lo sappia!
Tema. Personalizza il tuo blocca-schermo con centinaia di temi per blocchi app o con le tue foto.
★Elimina Notifiche
L'antivirus e VPN Security Master scansiona e pulisce le notifiche inutili. Mantiene il cellulare libero da noiose notifiche di disturbo e fa in modo che funzioni tutto più velocemente!
--
Ad Info https://m.facebook.com/ads/ad_choices
Terms of service: https://goo.gl/AidoF8
Privacy Policy: https://goo.gl/ec3pN2
AdChoices: https://goo.gl/qrzoXV
Aggiornamento Security Master 5.1.7
We are always working to improve Security Master performance and user experience.
Because of you, we are getting better.
- Protect not only your android phone but also your online privacy
- More powerful scanning and antivirus engine
- Optimize product speed and performance
- Fix some known bugs
Caratteristiche Security Master
Versioni Precedenti
Altro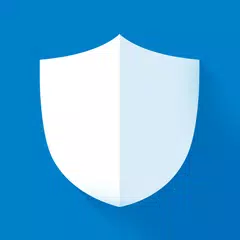 Security Master - Antivirus, VPN, AppLock, Booster
5.1.7
APK
February 11, 2020
23.69 MB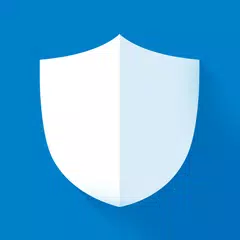 Security Master - Antivirus, VPN, AppLock, Booster
5.1.6
APK
December 10, 2019
23.66 MB
Requires Android: Android 6.0+
Architecture: arm64-v8a, armeabi, armeabi-v7a
Screen DPI: nodpi
SHA1: f74d0b67a22eef7157a6aa4b084961d2ac55cf01
Size: 23.66 MB
What's New:
We are always working to improve Security Master performance and user experience.
Because of you, we are getting better.
- Protect not only your android phone but also your online privacy
- More powerful scanning and antivirus engine
- Optimize product speed and performance
- Fix some known bugs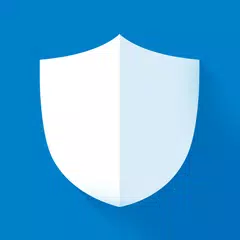 Security Master - Antivirus, VPN, AppLock, Booster
5.1.4
APK
December 4, 2019
23.07 MB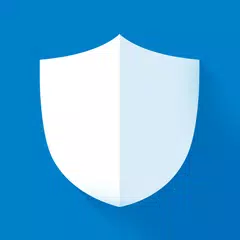 Security Master - Antivirus, VPN, AppLock, Booster
5.1.3
APK
November 8, 2019
23.08 MB
Maggiori Informazioni
Data Aggiornamento:
2020-02-11
Aggiornamento Necessario: