Clean Master- Antivirus Cleaner & Applock &Booster
Recensione dell'Editore
Clean Master is one of the best Antivirus, Applock & Cleaner tool to clean your space and protect your phone from malware and virus attacks.
Features:
Clean junk and cache files thoroughly to free up more space.
Scan and block virus, trojans and malwares to keep your phone safe and secure.
Keep your privacy safe under any Wi-Fi connection.
Boost your phone and save battery power.
Su Clean Master
Clean Master, ottimizzatore per Android, per ripulire dai junk file, antivirus, gratuito e affidabile per oltre 1,000,000,000 di utenti nel mondo.
Clean Master aiuta a pulire da tutti i tipi di junk file, in modo da liberare spazio in memoria. Ripulisce notifiche indesiderate e liberare la RAM e migliorare le prestazioni del tuo smartphone! Garantisce al cellulare un'efficace protezione con le funzioni antivirus e AppLock. Rilevando ed eliminando virus, Clean master protegge il tuo cellulare da problemi di sicurezza e riservatezza.
Funzionalità:
🔥RIPULITORE DI JUNK FILE
Clean Master aiuta a far pulizia di tutti i tipi di junk file sul tuo cellulare Android, il che fa in modo di velocizzare il dispositivo e ottimizzarne le prestazioni. Inoltre, ne evita il funzionamento lento e attardato. Libera la memoria RAM del tuo cellulare e spazio in memoria. Potrai goderti uno smartphone davvero velocissimo con un solo tocco.
Clean Master offre una ripulitura professionale e personalizzata per molte app.
👑ANTIVIRUS GRATIS
Importante la funzione di anti-virus di Clean Master. Come rilevatore di virus e ripulitore, individua i virus su tutte le app, preinstallate e non, blocca ed elimina i virus dal cellulare, per mantenerlo protetto da virus, trojan, malware, software maligno e tutela la tua privacy. Clean Master offre la più alta sicurezza ovunque sul tuo smartphone. Cellulare protetto e sicuro con l'antivirus gratuito Clean Master!
🚀MIGLIORA IL TELEFONO
La velocizzazione con un tocco di Clean Master fa funzionare meglio lo smartphone, ne ottimizza la memoria, libera la RAM ed accelera le prestazioni.
🔋RISPARMIA BATTERIA
Con Clean Master risparmi energia e la batteria dura più a lungo. Per risparmiare e ottimizzare, analizza lo stato della batteria, annienta i processi retrostanti, per risparmiare energia e prolungarne la durata.
🔒APPLOCK
Con Clean Master, smetterai di preoccuparti delle intrusioni nella privacy e di occhiate nelle varie chat o le foto! Con la funzione AppLock di Clean Master tuteli la tua privacy con un PIN o un modello di blocco.
✉️RIPULITORE DI NOTIFICHE
Clean Master ripulisce eliminando notifiche inutili dall'apposita barra. Interrompe le notifiche spazzatura che fanno rallentare e inceppare il tuo cellulare, mantenendolo libero da noiosi fattori di disturbo.
Altre caratteristiche importanti:
☆OTTIMIZZATORE GIOCHI. Gestisci i giochi ed accelerane la fase di carico.
☆CPU COOLER. Evita il surriscaldamento del cellulare e riduci l'uso della CPU interrompendo le app che lo provocano e la batteria dura di più!
Aggiornamento Clean Master 7.4.6
We are always working to improve Clean Master performance and user experience.
Because of you, we are getting better.
- Add SafeConnect VPN – fast and secure VPN proxy, to protect your online privacy
- More powerful scanning and antivirus engine
- Optimize product speed and performance
- Fix some known bugs
Versioni Precedenti
Altro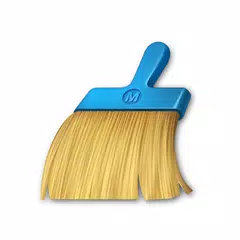 Clean Master- Antivirus Cleaner & Applock &Booster
7.4.6
APK
70466245
February 7, 2020
arm64-v8a, armeabi, armeabi-v7a
Android 6.0+
nodpi
70465245
February 6, 2020
arm64-v8a, armeabi, armeabi-v7a
Android 5.0+
nodpi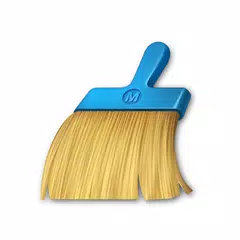 Clean Master- Antivirus Cleaner & Applock &Booster
7.4.5
APK
February 12, 2020
21.45 MB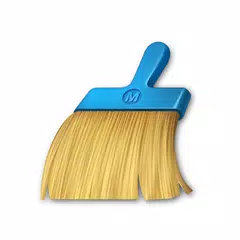 Clean Master- Antivirus Cleaner & Applock &Booster
7.4.3
APK
January 13, 2020
21.55 MB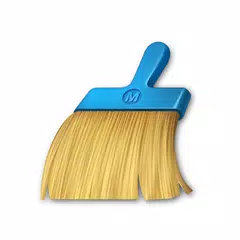 Clean Master- Antivirus Cleaner & Applock &Booster
7.3.9
APK
December 11, 2019
23.91 MB
70396011
December 11, 2019
arm64-v8a, armeabi, armeabi-v7a
Android 6.0+
nodpi
70395011
December 12, 2019
arm64-v8a, armeabi, armeabi-v7a
Android 5.0+
nodpi
Maggiori Informazioni
Data Aggiornamento:
2020-02-12
Aggiornamento Necessario: