Dolphin Autofill by Fillr
Su Dolphin Autofill by Fillr
Filling out forms on your mobile is painful. Fillr for Dolphin is the world's most accurate and intelligent autofill.
No more pinching and zooming, Fillr is fast and simple, helping you fill out forms at the tap of a button. With Fillr your profile data is securely PIN protected and only ever stored locally on your device, fully encrypted within the Fillr app.
Why would you download this app? Because you are tired of filling stuff out on your phone or tablet and you want a solution that's both accurate and secure!
Think about it… transacting on a mobile device means small screens, tiny keyboards, navigating from field to field only to click on the wrong area and end up on another site... Not with Fillr! Fillr standardizes any mobile form into a format you can easily read and securely fill at the tap of a button.
We've also spent the time mapping millions of forms on the world's most popular e-commerce platforms and biggest brands meaning uncanny accuracy is our starting point! Oh and if we get a form wrong… let us know… we will fix it to be perfect for the next time you visit!
As you fill out forms using Fillr your profile grows with you, making filling out forms in the future a breeze.
SECURELY FILL FORMS FAST
Filling out forms on your mobile with small screens and tiny keyboards is slow and tedious. Fillr protects you by always requesting a PIN and then completes mobile web forms instantly. Spend less time booking your holiday and more time enjoying it!
MILITARY-GRADE 256-BIT AES ENCRYPTION
We cannot access your data. It is PIN protected and stored locally on your mobile device, out of the cloud, using military-grade 256-bit AES encryption.
CHOOSE WHAT YOU WANT
You have multiple addresses, emails and credit cards. Fillr allows you to choose the right info at the right time to fill forms with accuracy.
YOUR INFORMATION IN ONE PLACE
When filling out forms, your info can be hard to remember or inaccessible. Your details are stored out of the cloud and only within your Fillr app, ready to use whenever you want.
CONSTANTLY EVOLVING
If you hit a form that Fillr doesn't fill correctly simply let us know and we will fix it for the next time you visit!
🚀
Dolphin Add-ons
🚀
- Dolphin Video Player – Flash Player;
- Screen Cut – Screenshot app;
- Web to PDF Converter & Editor;
- Speed Booster for Android;
- Dolphin Translate - Translator;
- Dolphin QR & Barcode Scanner;
- Dolphin Reader;
- Dolphin Battery Saver;
- Dolphin Jetpack
- Bookmarks Widget
- Dolphin Brightness
- Dolphin Tab Reload
- Dolphin Show IP
- Dolphin Ultimate Flag
- Pocket for Dolphin
- Dropbox for Dolphin
- Box for Dolphin
- Dolphin Alexa Rank
Dolphin Autofill by Fillr is one of the most unique & free apps for Dolphin Browser. You can use it like an exclusive Add-on for Dolphin Browser, the best mobile browser with extensive Flash support, Private Mode and the most customizable browsing experience on the market. We have already reached over 150 Million downloads on Android and iOS worldwide and are very happy to receive positive feedback from you every day. To get more Dolphin Add-ons please visit: http://bit.ly/AndroidAdd-onList
Contact us at
[email protected]
Join the Dolphin Facebook Fan page: http://www.facebook.com/DolphinFans
Follow Dolphin on Twitter: https://twitter.com/#!/DolphinBrowser
Learn more on our website: http://www.dolphin.com/
🐬❤👪, 🚄🚃📷🎥🎧🎮🎡🎠🎢🌏🚃, 🚀🏁🏆🎆
Aggiornamento Dolphin Autofill by Fillr 1.9.1
[Improved] Stability improvement
[Fixed] Special field saving related bug
Caratteristiche Dolphin Autofill by Fillr
Versioni Precedenti
Altro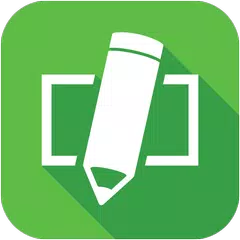 Dolphin Autofill by Fillr
1.9.1
APK
Requires Android: Android 4.0.3+
Screen DPI: nodpi
SHA1: 32e9287a6eec592bd29bbb588a340bf00c5471a5
Size: 9.12 MB
What's New:
[Improved] Stability improvement
[Fixed] Special field saving related bug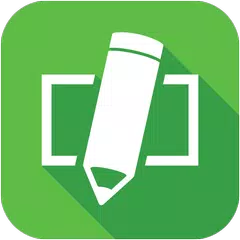 Dolphin Autofill by Fillr
1.0.2
APK
Requires Android: Android 4.0+
Screen DPI: nodpi
SHA1: d44fccce5b07398053d5b1bddc3069c6a5aa2aee
Size: 7.19 MB
What's New:
[Improved] Stability improvement
[Fixed] Special field saving related bug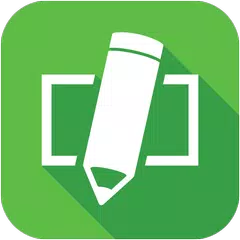 Dolphin Autofill by Fillr
1.0.1
APK
Requires Android: Android 4.0+
Screen DPI: nodpi
SHA1: d08fd31e85babcb400c90e2ad1ae3014792fa3ef
Size: 7.19 MB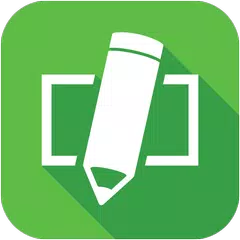 Dolphin Autofill by Fillr
1.0.0
APK
Requires Android: Android 4.0+
Screen DPI: nodpi
SHA1: b68a2f55a3612fe44f66bbcfcecd59e4f6a8413d
Size: 7.19 MB
Maggiori Informazioni
Data Aggiornamento:
2017-03-14
Aggiornamento Necessario:
Requisiti:
Android 4.0.3+