Dolphin QR & Barcode Scanner
Su Dolphin QR & Barcode Scanner
★★★★★
Easily scan QR and Barcodes and check the price of an item in any store with a few taps! Generate QR Code for website and share it with your friends in Facebook and Twitter! If you are still looking for a powerful QR Code Reader, Data Matrix Reader or QR Code Generator, Dolphin Scanner is your best choice for you!Features ✔ QR Code and Barcode scanner
– Dolphin QR Code & Barcode Scanner will quickly scan and recognize QR codes and Barcodes, which makes the scanning process more convenient! It has possibility to read and decode urls, text, products, and other formats. It also can recognize all regular code types, like QR Code, Barcode, ISBN, etc.
✔ Smart search manager
– Scan and check the price of an item in any store by choosing one from several search options. Go to Amazon or use the web search option to find information about the product in any other store. For example, if you scan the barcode of a book, code reader will automatically recognize it and provide you with the Book Search option to check the price and information of the book on the internet!
✔ Scan history
– All QR and barcodes, you have scanned will be automatically saved in Scan History, so you can easily access them at any time!
✔ QR Code generator
– Possibility to create QR Codes for urls and share them with your friends on Facebook, Twitter or Google Plus! Just open the right sidebar and tap Dolphin Scanner and a QR Code for the webpage will be created.
✔ Light Interface
– Dolphin QR Code Scanner has simple and clean user interface, so you have possibility to scan, generate QR codes, search or share QR and barcode information with friends with a few taps!
✔ Easy access from Dolphin Browser.
How to use Dolphin QR Code Scanner
To scan QR Code or Barcode:
- Place QR Code or Barcode inside the code reader;
- Tap the search option to check the price of the item in a store;
- Code reader will easily recognize it
To generate QR Code for urls:
- Open the webpage you want to generate a QR Code for;
- Open the right sidebar and click Dolphin Scanner;
- Generate QR Code and share it with your friends on Facebook, Twitter, Google Plus, etc.
Dolphin QR Code and Barcode Scanner is one of the most unique & free apps developed by the Dolphin Browser Team. You can use it like an exclusive Add-on for Dolphin Browser, the best mobile browser with extensive Flash support, Private Mode and the most customizable browsing experience on the market. We have already reached over 150 Million downloads on Android and iOS worldwide and are very happy to receive positive feedback from you every day. To get more Dolphin Add-ons please visit: http://bit.ly/AndroidAdd-onList
❤ We love hearing from you. Contact us at [email protected] and rate us today!
🐬 Join the Dolphin Browser community on:
Facebook: https://www.facebook.com/DolphinFans
Twitter: https://twitter.com/dolphinbrowser
Google+: https://plus.google.com/communities/105383868011227937315
YouTube: https://www.youtube.com/channel/UC8LCMnZ-o4esHwtZT-FR8ig
VK: https://vk.com/dolphinbrowser
Learn more on our website: http://www.dolphin.com/
🐬❤👪, 🚄🚃📷🎥🎧🎮🎡🎠🎢🌏🚃, 🚀🏁🏆🎆
Aggiornamento Dolphin QR & Barcode Scanner 1.0.3
V.1.0.3
[Improved] Stability improvement
Caratteristiche Dolphin QR & Barcode Scanner
Versioni Precedenti
Altro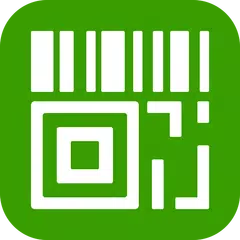 Dolphin QR & Barcode Scanner
1.0.3
APK
Requires Android: Android 2.0.1+
Screen DPI: 120-320dpi
SHA1: fcc0e1de2d60e58bc9c4a2ce4d0d5a78b80a2a26
Size: 1.47 MB
What's New:
V.1.0.3
[Improved] Stability improvement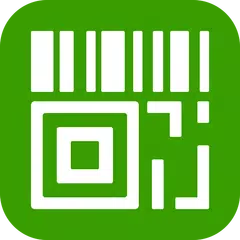 Dolphin QR & Barcode Scanner
1.0.2
APK
Requires Android: Android 2.0.1+
Screen DPI: 120-320dpi
SHA1: ba3d40df347cc6fc41add7ad5204eacd5ac59d10
Size: 1.47 MB
Maggiori Informazioni
Data Aggiornamento:
2016-04-07
Aggiornamento Necessario:
Requisiti:
Android 2.0.1+