Updated: August 24, 2021
Genshin Impact Version 2.1 Update Coming on September 1st
Genshin Impact
Explore a vast world of adventure in this all-new open-world title from miHoYo
Get it Free
Genshin Impact 2.1 update, called Floating World Under the Moonlight, is coming out soon on September 1st with new characters, new weapons, new islands and new events added. Watch the trailer below to get the first glimpse of all these new update contents.
New Characters & Weapons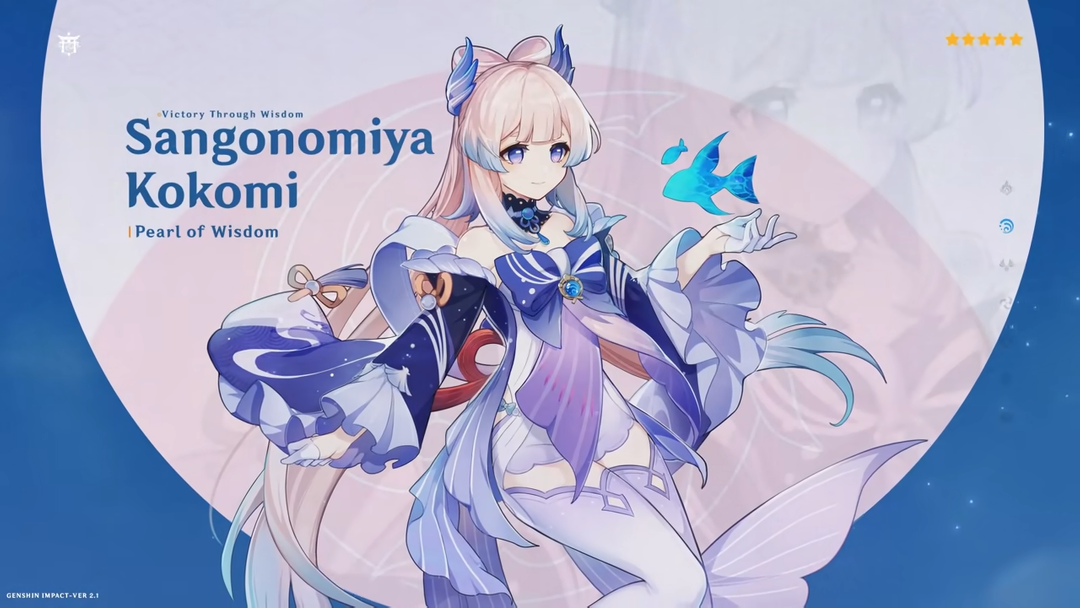 Three new characters are introduced in the new trailer: Kujou Sara, Sangonomiya Kokomi and Raiden Shogun. Sangonomiya Kokomi and Raiden Shogun will also have their own story quests.
Besides these three new characters, there will be an additional five-star hero named Aloy from Horizon Zero Dawn, which can be unlocked by players that reached Adventure Rank 20 in the PlayStation version only. And she will be available for all platforms in version 2.2. Her weapon Predator Bow can be used on any platform, but the Strong Strike effect will only be available on the PlayStation version only.
New Weapons are also coming up for these new characters. Raiden Shogun will be armed with five-star weapon Polearm. Sangonomiya Kokomi also has a five-star Catalyst. Other than that, a four-star Poloarm and the Claymore can be obtained as rewards in the new events.
New Islands
In addition to the new characters, there are two new islands added in the Inazuma's Archon Quest, Watasumi and Seirai Island. Watasumi is where the resistance live, and Seirai is covered by perpetual storms.
New Events
Genshin Impact 2.1 will also introduce new events including Moonchase Festival, Passage of Clouds, Archon Quests and other login events.
Apart from these new events, you can now go fishing in Genshin Impact! To unlock this new feature, you will need to make a bait by certain materials at Crafting Benches, and select the rod to attach the bait. Different bodies of water have different species of fish and therefore require certain bait for fishing. And you can also have your own fish pond placed in the Serenitea Pot.
If you haven't played Genshin Impact yet, you can download it on APKFab and check Genshin Impact Review to enjoy this gorgeous open world gacha RPG.