RaMBLE - Bluetooth LE Mapper
Su RaMBLE
RaMBLE is a proof of concept application for detecting, logging and mapping Bluetooth Low Energy (BLE) devices such as iBeacons and fitness trackers. For more information on Bluetooth low energy see our blogs: http://goo.gl/WxfbX7 and https://goo.gl/b0gqhO.
We built RaMBLE to show how easily BLE devices can be detected, identified and tracked; It highlights the privacy concerns with some manufacturers' implementation of BLE.
The scanner runs in the background and logs all indirect advertising packets and scan responses received from BLE devices in range. All data is logged into a database that can be exported to the SD card, or imported from an existing database file. It does not connect to any devices found, nor does it share any data with anyone.
It requires a phone or tablet that supports Bluetooth Low Energy, aka Bluetooth Smart. It also requires Android 5.0 or higher.
A list of devices that support BLE can be found here: http://goo.gl/2X3feH
Developed by the Research team at Context Information Security.
Aggiornamento RaMBLE 3.0.9
- Correctly identify devices advertising Exposure Notification service (0xfd6f)
- Fixes for various crashes
- Bug fixes
Versioni Precedenti
Altro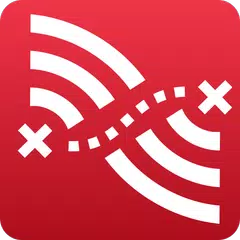 RaMBLE - Bluetooth LE Mapper
3.0.9
APK
Requires Android: Android 6.0+
Screen DPI: 120-640dpi
SHA1: e2a72b268a86b9dc247c41d58566d732f47501f2
Size: 3.54 MB
What's New:
- Correctly identify devices advertising Exposure Notification service (0xfd6f)
- Fixes for various crashes
- Bug fixes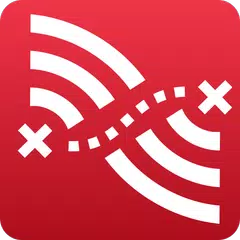 RaMBLE - Bluetooth LE Mapper
3.0.8
APK
Requires Android: Android 6.0+
Screen DPI: 120-640dpi
SHA1: 708d4bfa7009101efadcada6aa90689b9a0624b1
Size: 3.28 MB
What's New:
- Possible fix for Google Maps crash on device view
- Fix crash when starting scan on Android 9
- Bug fixes
- Identify devices advertising Exposure Notification service (0xfd6f)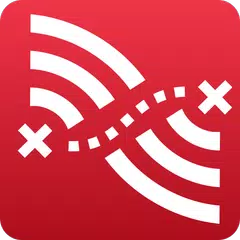 RaMBLE - Bluetooth LE Mapper
3.0.6
APK
Requires Android: Android 6.0+
Screen DPI: 120-640dpi
SHA1: ee80a9e31418d82da99db4f3adea1759853079c4
Size: 3.28 MB
What's New:
- Bug fixes
- Identify devices advertising Exposure Notification service (0xfd6f)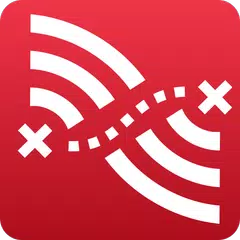 RaMBLE - Bluetooth LE Mapper
3.0.5
APK
Requires Android: Android 6.0+
Screen DPI: 160-640dpi
SHA1: aadc0d604ffbb3ab635076285d4f8ff3da8478ab
Size: 3.2 MB
What's New:
Changes in 3.0.5:
- Fix for device nickname not being updated in certain cases
- Fixes for various crashes
Changes in 3.0.0:
- Ability to favourite and nickname devices
- Device details view now includes a mini-map
- Map view now includes satellite view and heat-map options
- Refresh of the application UI
- Updated import and export mechanism
- Updated scanning mechanism and device identification
Maggiori Informazioni
Data Aggiornamento:
2020-06-29
Aggiornamento Necessario: