Free Fire
Recensione dell'Editore
In Free Fire your mission is to get weapons and supplies to compete with 49 other players and survive to the end!
Search for weapons and stay in the safe zone.
Go for legendary airdrops to gain little edge against other players.
Create 4-man squad with in-game voice chat and fight to the end.
Realistic and smooth graphics provides the best survival experience to each player.
Su Free Fire
Free Fire, il gioco sparatutto di sopravvivenza di fama mondiale disponibile per dispositivi mobili. Ogni gioco di 10 minuti ti porta su un'isola remota dove sei alle prese con altri 49 giocatori, tutti in cerca di sopravvivenza. I giocatori scelgono liberamente il punto di partenza con il loro paracadute e mirano a rimanere nella zona sicura il più a lungo possibile. Guida i veicoli per esplorare la vasta mappa, nasconderti in natura o diventare invisibile sporgendoti sotto l'erba o le fessure. Agguati, beccaccini, sopravvivere, c'è un solo obiettivo: sopravvivere e rispondere alla chiamata del dovere.
Fuoco libero, combatti con stile!
[Sparatutto di sopravvivenza nella sua forma originale]
Cerca armi, rimani nella zona di gioco, saccheggia i tuoi nemici e diventa l'ultimo uomo in piedi. Lungo la strada, cerca di lanci aerei leggendari evitando gli attacchi aerei per ottenere quel piccolo vantaggio contro gli altri giocatori.
[10 minuti, 50 giocatori, l'epica bontà di sopravvivenza attende]
Gameplay veloce e leggero - Entro 10 minuti emergerà un nuovo sopravvissuto. Andrai oltre la chiamata del dovere e sarai quello sotto la luce splendente?
[Squadra di 4 uomini, con chat vocale in-game]
Crea squadre fino a 4 giocatori e stabilisci una comunicazione con la tua squadra fin dal primo momento. Rispondi alla chiamata del dovere e guida i tuoi amici alla vittoria e diventa l'ultima squadra in piedi all'apice.
[Clash Squad]
La frenetica modalità di gioco 4v4 è ora aperta 24 ore su 24, 7 giorni su 7! Gestisci la tua economia, acquista armi e sconfiggi la squadra nemica!
[Grafica realistica e fluida]
I controlli facili da usare e la grafica fluida promettono l'esperienza di sopravvivenza ottimale che troverai su dispositivo mobile per aiutarti a immortalare il tuo nome tra le leggende.
[Contattaci]
Servizio clienti: https://ffsupport.garena.com/hc/en-us
Aggiornamento Free Fire 1.97.1
1. Character skill slots are available for free! Mix and match your character skills at zero cost!
2. 2 Loadout presets allow for switching easily to a different skill combo before battle.
3. New Regional Weapon Glory Leaderboard.
4. New character, Santino, with an active skill that teleports.
5. New BR feature: Find high-level rare loot at the Arsenal!
6. Clash Squad Season 17 - Begins on 1/11 20:30 GMT+8.
Caratteristiche Free Fire
Versioni Precedenti
Altro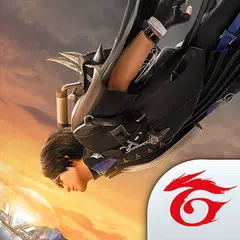 January 11, 2023
66.15 MB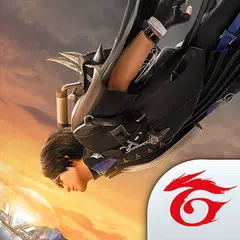 Free Fire
1.97.1
XAPK
OBB
January 11, 2023
382.45 MB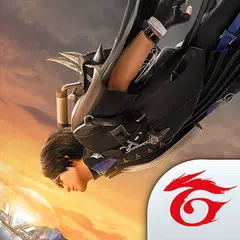 November 16, 2022
65.08 MB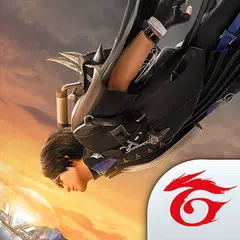 Free Fire
1.94.1
XAPK
OBB
November 16, 2022
363.93 MB
Maggiori Informazioni
Data Aggiornamento:
2023-01-07
Aggiornamento Necessario: