Free Fire MAX
Recensione dell'Editore
Enjoy premium Free Fire gameplay experience in the Battle Royale with players via exclusive Firelink technology.
Features:
Log in Free Fire MAX with your existing Free Fire account directly.
Improve the graphics with Ultra HD resolutions to deliver the ultimate visual experience.
Create a squad up to 4 players with your friends and lead the team to be the last one standing.
Su Free Fire MAX
Free Fire MAX è progettato esclusivamente per offrire un'esperienza di gioco premium in un Battle Royale. Divertiti con una varietà di emozionanti modalità di gioco con tutti i giocatori di Free Fire tramite l'esclusiva tecnologia Firelink. Vivi il combattimento come mai prima d'ora con risoluzioni Ultra HD ed effetti mozzafiato. Agguato, beccaccino e sopravvivi; C'è solo un obiettivo: sopravvivere ed essere l'ultimo in piedi.
Fuoco libero, battaglia con stile!
[Gameplay veloce e profondamente coinvolgente]
50 giocatori si paracadutano su un'isola deserta ma solo uno partirà. In dieci minuti, i giocatori si sfideranno per armi e rifornimenti e abbatteranno tutti i sopravvissuti che si frappongono sulla loro strada. Nasconditi, cerca, combatti e sopravvivi: con la grafica rielaborata e migliorata, i giocatori saranno immersi nel mondo di Battle Royale dall'inizio alla fine.
[Stesso gioco, migliore esperienza]
Con una grafica HD, effetti speciali migliorati e un gameplay più fluido, Free Fire MAX offre un'esperienza di sopravvivenza realistica e coinvolgente per tutti i fan di Battle Royale.
[Squadra di 4 uomini, con chat vocale in-game]
Crea squadre di un massimo di 4 giocatori e stabilisci la comunicazione con la tua squadra fin dall'inizio. Conduci i tuoi amici alla vittoria e diventa l'ultima squadra vittoriosa all'apice!
[Tecnologia Firelink]
Con Firelink, puoi accedere al tuo account Free Fire esistente per giocare a Free Fire MAX senza problemi. I tuoi progressi e gli elementi vengono mantenuti in entrambe le applicazioni in tempo reale. Puoi giocare a tutte le modalità di gioco con entrambi i giocatori Free Fire e Free Fire MAX insieme, indipendentemente dall'applicazione che usano.
Informativa sulla privacy: https://sso.garena.com/html/pp_en.html
Termini di servizio: https://sso.garena.com/html/tos_en.html
[Contattaci]
Servizio clienti: https://ffsupport.garena.com/hc/en-us
Aggiornamento Free Fire MAX 2.97.1
1. Character skill slots are available for free! Mix and match your character skills at zero cost!
2. 2 Loadout presets allow for switching easily to a different skill combo before battle.
3. New Regional Weapon Glory Leaderboard.
4. New character, Santino, with an active skill that teleports.
5. New BR feature: Find high-level rare loot at the Arsenal!
6. Clash Squad Season 17 - Begins on 1/11 20:30 GMT+8.
Caratteristiche Free Fire MAX
Versioni Precedenti
Altro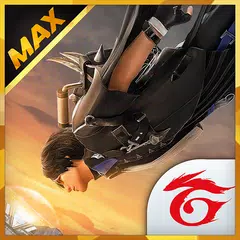 January 11, 2023
69.33 MB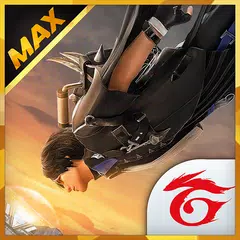 Free Fire MAX
2.97.1
XAPK
OBB
January 11, 2023
629.21 MB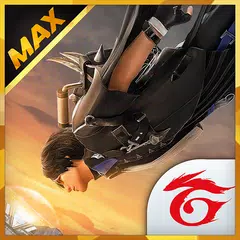 November 16, 2022
68.29 MB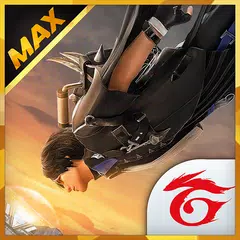 Free Fire MAX
2.94.1
XAPK
OBB
November 16, 2022
608.41 MB
Maggiori Informazioni
Data Aggiornamento:
2023-01-07
Aggiornamento Necessario: