Concrete Mix Design IS-10262
Su Concrete Mix Design
Concrete Calculator is a free calculator with the following functionalities:
-Calculate cement, sand and aggregate quantity in concrete.
-Calculate the number of premix bags required for your project.
-Option to set your own size and rate of premix bags.
-Calculate the volume of concrete required for slabs, walls, footings and columns.
-Calculate the weight of ingredients required for preparing the calculated volume of concrete.
Concrete mix design is the process of economically proportioning of concrete ingredients (cement, sand, and aggregate) for better strength and durability based on the materials available at a construction site. The nominal mix proportions as suggested by the code may have a higher amount of cement as compared to the actual amount required when it is designed based on actual design parameters, thus the cement requirement may be low for the same grade of concrete for a given site. The proportions resulting from mix design are tested for their strength with the help of compressive strength test on concrete cubes and cylinders.
This calculator could benefit professional Civil Engineers, Concrete Technologists, Civil Engineering Students and DIY(Do It Yourself) enthusiasts likewise. The user interface is clean and intuitive and results are presented stating the amount of ingredients required in kilograms. The design steps are also presented so that the user could easily cross-check the calculations.
--------------------------------------------------------------------------------------------------------------------------------------------------
Disclaimer
This mobile app is intended for informational, educational and research purposes only. It is not intended, for use in actual design projects. This application is not a substitute for detailed analysis and design. Engineering professionals should exercise their own independent engineering judgment when using the mobile app in conjunction with the design.
You expressly understand and agree that your use of the application and the data from the application is at your sole risk and that the application is provided 'as is' and 'as available' without warranty of any kind.
--------------------------------------------------------------------------------------------------------------------------------------------------
--------------------------------------------------------------------------------------------------------------------------------------------------
If you have any feedback, questions, or concerns, please email us at:
[email protected]
--------------------------------------------------------------------------------------------------------------------------------------------------
Aggiornamento Concrete Mix Design 4.18
Thanks for choosing our app! This release contains the following features, as well as stability and performance improvements:
- New Blog button
- Minor bug fix
Caratteristiche Concrete Mix Design
Versioni Precedenti
Altro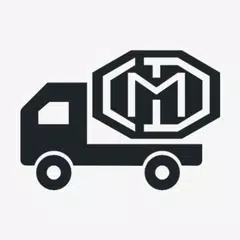 Concrete Mix Design IS-10262
4.18
APK
Requires Android: Android 8.0+
Screen DPI: 160-640dpi
SHA1: dd44e4d2f341b2bcf4ac07bc7f5d8bb7ea7729b9
Size: 8.3 MB
What's New:
Thanks for choosing our app! This release contains the following features, as well as stability and performance improvements:
- New Blog button
- Minor bug fix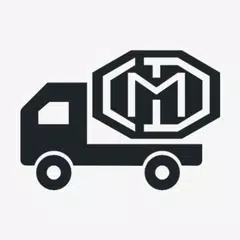 Concrete Mix Design IS-10262
3.3.14
APK
November 24, 2018
5.78 MB
Requires Android: Android 5.0+
Screen DPI: 160-640dpi
SHA1: 212b87c5dae1c5cee17f742391a44722568a6030
Size: 5.78 MB
What's New:
Minor bug-fix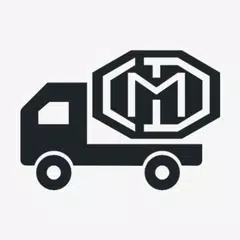 Concrete Mix Design IS-10262
3.1.11
APK
Requires Android: Android 4.0.3+
Screen DPI: 120-640dpi
SHA1: 8d786e2badafef9c62a2e81eb156c7ed36e59faf
Size: 3.84 MB
What's New:
Bug fix in quantity estimation module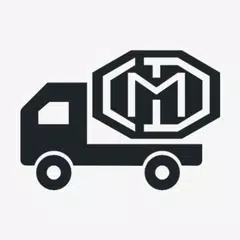 Concrete Mix Design IS-10262
3.0.10
APK
February 25, 2018
3.84 MB
Requires Android: Android 4.0.3+
Screen DPI: 120-640dpi
SHA1: c681d6180cf25ec2fa3562e683e50130f5bda907
Size: 3.84 MB
What's New:
Major bug-fix.
Redesigned Interface
Maggiori Informazioni
Data Aggiornamento:
2021-11-20
Aggiornamento Necessario: