Learn Yoga: Easy Yoga Classes
關於 Yoga Training
Yoga Training(包名:com.rstream.yogatraining)開發者是Rstream Labs,Yoga Training的最新版本3.0.177更新時間為2021年10月29日。Learn Yoga: Easy Yoga Classes的分類是健康塑身。您可以查看Learn Yoga: Easy Yoga Classes的開發者下的所有應用並找到Learn Yoga: Easy Yoga Classes在安卓上的200個相似應用。目前這個應用免費。該應用可以從APKFab或Google Play下載到Android 6.0+。APKFab.com的所有APK/XAPK文檔都是原始文檔並且100%安全下載的資源。
The yoga training app is a super handy yoga training platform for everyone. Our app is a true yoga partner for people ranging from beginners to advanced. Here we give you a curated list of videos that can help you learn and practice yoga at home. Enhance your home practice and get yoga advice from our app.
Practicing yoga improves your flexibility, breath control, blood flow, vision, bone health, and muscle strength. There are lots of yoga poses you can learn from our app. The half moon balance pose can train you to stay focused while the dancer pose strengthens your muscles. Cobra pose is considered one of the best asanas that help stretches the chest and lung. The main advantages of daily yoga practice include weight loss, gain strength & flexibility, painless menstruation, body detox, etc. Also, find amazing Halloween-themed yoga poses to get your spirits up this season.
Check out self taught yoga in the app and get yourself more reflective and internally directed. If you are a beginner, then there are dedicated categories like 'beginners yoga' for you to start with yoga. Hatha yoga flow uses certain yoga poses and breathing techniques to align and calm the body and mind. Doing self care yoga daily can have numerous physical and mental benefits.
Yoga is more than a way to exercise. It can be a profound change in the way you live your life. It's a mind and body workout that mixes stretching, muscle strengthening, meditation, and relaxation. Sun salutation yoga is a sequence of 12 powerful yoga poses. It gives a positive impact on the body and mind and also a great cardiovascular workout. We have a yoga tracker journal to log your asana and meditation practice.
This yoga training app comes up with features like
1. An easy way to use yoga with a timer feature.
2. Yoga with audio instructions to guide you through complete yoga, meditation, and deep relaxation practices.
3. 30-day yoga workout plan that needs no equipment to calm your mind and body.
4. Find a personalized yoga training master to get expert advice and instructions.
5. Learn more about different yoga poses and their benefits.
6. Simple step-by-step instructions with high-quality yoga training videos.
7. Get all yoga asana training including fat burning exercises and flexibility training.
Yoga is an ideal workout for introverts because it's quiet, meditative, and requires little interaction with other humans. Yoga is an ancient art of breathing and stretching. You can find the best yoga for a healthy life with weight loss and can look young with regular practice. Make yoga a daily routine in your life with a proper yoga planner. Get step-by-step instructions and videos on yoga lessons and start your fitness journey.
Yoga integrates poses and breathing techniques to grow physical and mental well-being. There are several varieties, including slower, more meditative styles like Hatha yoga that focus on breathing and mindfulness. An active yoga style like vinyasa integrates more physical exercises for strength and flexibility. This yoga training app will be a good companion for those who are in search of weight loss yoga and exercises to reduce your belly fat.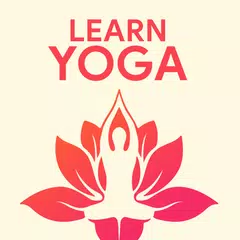 Learn Yoga: Easy Yoga Classes
3.0.152
APK
Requires Android: Android 5.0+
Architecture:
Screen DPI: 120-640dpi
SHA1: 6de31ff56a08b3c06b9fb89d5244a94d702321ec
Size: 8.28 MB
What's New:
🧘‍♂️ New yoga methods Hatha yoga, Vinyasa yoga, Ashtanga yoga, Bikram yoga, Iyengar yoga, Kundalini yoga, Yin yoga, Viniyoga, Anusara yoga and poses added.
🧘‍♂️ Exciting new yoga poses added 🧘‍♀️
You can now favorite your yoga videos ❤️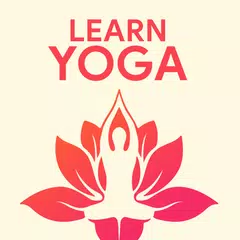 Learn Yoga: Easy Yoga Classes
3.0.99
APK
Requires Android: Android 4.4+
Architecture:
Screen DPI: 160-640dpi
SHA1: d5f9827b6bd6da73e1eb4949c47aaba17a0c87ac
Size: 5.28 MB
What's New:
🧘‍♂️ New yoga methods Hatha yoga, Vinyasa yoga, Ashtanga yoga, Bikram yoga, Iyengar yoga, Kundalini yoga, Yin yoga, Viniyoga, Anusara yoga and poses added.
🧘‍♂️ Exciting new yoga poses added 🧘‍♀️
You can now favorite your yoga videos ❤️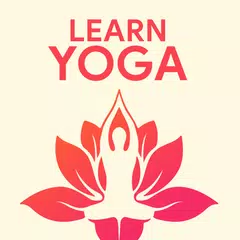 Learn Yoga: Easy Yoga Classes
3.0.23
APK
Requires Android: Android 4.3+
Architecture:
Screen DPI: 160-640dpi
SHA1: ef11746481ffd93fa3d633534d3b5919be45a7fe
Size: 4.92 MB
What's New:
🧘‍♂️ New yoga methods Hatha yoga, Vinyasa yoga, Ashtanga yoga, Bikram yoga, Iyengar yoga, Kundalini yoga, Yin yoga, Viniyoga, Anusara yoga and poses added.
🧘‍♂️ Exciting new yoga poses added 🧘‍♀️
You can now favorite your yoga videos ❤️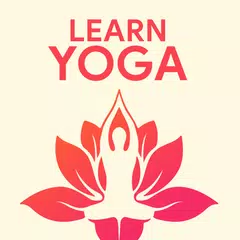 Learn Yoga: Easy Yoga Classes
3.0.13
APK
Requires Android: Android 4.3+
Architecture:
Screen DPI: 160-640dpi
SHA1: 1c7e1278493c4417b82706cc9abcc450b1db348e
Size: 4.56 MB
What's New:
🧘‍♂️ New yoga methods Hatha yoga, Vinyasa yoga, Ashtanga yoga, Bikram yoga, Iyengar yoga, Kundalini yoga, Yin yoga, Viniyoga, Anusara yoga and poses added.
🧘‍♂️ Exciting new yoga poses added 🧘‍♀️
You can now favorite your yoga videos ❤️