Book Summaries : Videos
關於 Book Summaries
Book Summaries(包名:com.rstream.booksummaries)開發者是Rstream Labs,Book Summaries的最新版本3.0.207更新時間為2022年01月04日。Book Summaries : Videos的分類是圖書與參考資源。您可以查看Book Summaries : Videos的開發者下的所有應用並找到Book Summaries : Videos在安卓上的200個相似應用。目前這個應用免費。該應用可以從APKFab或Google Play下載到Android 6.0+。APKFab.com的所有APK/XAPK文檔都是原始文檔並且100%安全下載的資源。
Are you looking for a trusted source to get book summaries? Our book summary app provides you an expert option of books to read about productivity, leadership, and various other fields of interest. Pick the best books from a wide range of options like motivational, fiction, and comic books, etc to your booklist.
The book summaries app gives you a summary of your favorite books publications and journals. People often try to start the habit of reading and find it hard to succeed to accomplish the same. The book suggestions given by this book summary app are useful and helpful to improve your daily reading habits. Find self-help and business book summaries that help you learn efficiently about new things. Complete your new year resolution to learn more in the best possible way.
How is the book summaries app helpful?
The easy-to-use book summaries app has an option to save favorite summaries and share them with friends. The top 3 book summaries listed on the bookshelf of the summaries app are trending topics. Our expert curators list the summaries of the book that are narrated with great clarity to help users to understand the content. Help yourself learn by listening to the summary of self-help books.
Book Summary Content:
The users can find a list of book categories based on their interests. Get a list of curated book summary videos narrated by book experts in the app. Animated book summaries with details give you a deeper understanding of the book and its content. Users can follow books on business and marketing and detailed book summaries on personal development provided in the app. We provide trending book summaries that are available in the list of contents.
How to use the book summaries app?
It is a simple and easy-to-use book summaries app that anyone can access. Users can get a list of all popular book categories with summaries according to their choices. Famous book authors and narrators explain the summary of books under each category for better understanding. Readers have the option to bookmark or save their favorite books and summaries that they love reading. In each category, users can find a list of books and choose the one they like to listen to.
Learn more in less time with our app:
- Get valuable insights from international bestsellers & nonfiction books.
- Develop new skills and empower yourself with self-improvement book summaries.
- Experience visual storytelling just as effectively as listening to audiobooks.
- Gain knowledge and new viewpoints about the latest trends in politics, economics, and various other topics.
- Novel summary and various classic summaries for those who are interested in literature.
Popular book categories include:
1. Finance-related book summaries to understand more about the financial aspects of life.
2. Fictional books to help with your imaginations and help you read more.
3. Action and adventure books for all the action lovers who like to read about them.
4. Horror is for the courageous ones who love to read about supernatural things.
5. Journals are curated for acquiring knowledge about various topics.
6. Biographies are included in the app to know more about great people and their lives to get motivated.
7. Mindfulness books help you achieve a peaceful state of mind while reading them.
Please Note :
The app does not hold the copyright of any books. This app curates the book summary content of popular books, journals, and publications. The app does not provide audiobooks and the complete content of books. Copyright of books vested to the owner.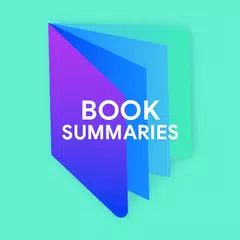 Book Summaries : Videos
3.0.207
XAPK
APKs
Requires Android: Android 6.0+
Screen DPI: 160-640dpi
SHA1: 5797abe1f2210947ed84f89e1376d922724eea59
Size: 16.98 MB
What's New: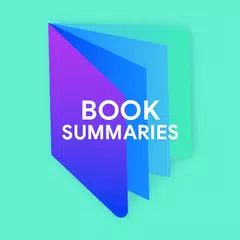 Book Summaries : Videos
3.0.177
XAPK
APKs
Requires Android: Android 6.0+
Screen DPI: 160-640dpi
SHA1: 9339698018ddb10a86d7235b7ce4d78f3db703c9
Size: 16.94 MB
What's New: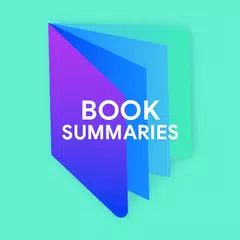 Book Summaries : Videos
3.0.172
APK
Requires Android: Android 6.0+
Screen DPI: 120-640dpi
SHA1: 1e8f6ba27ff14a6ff7ae0ffab26d2adb9c5a8e4e
Size: 17.38 MB
What's New:
📚 Lots of new book summaries added. 📚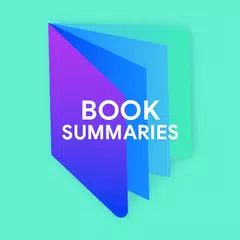 Book Summaries : Videos
3.0.153
APK
Requires Android: Android 6.0+
Screen DPI: 120-640dpi
SHA1: 99c2689a5ac858b96230b8bbbadea123b805ae8b
Size: 8.89 MB
What's New:
📚 Lots of new book summaries added. 📚