Fit Home: Fitness & Health App
關於 Fit Home
Fit Home(包名:com.myhomescreen.fitness)開發者是My Fitly App,Fit Home的最新版本2.6.3更新時間為2021年12月10日。Fit Home: Fitness & Health App的分類是個人化。您可以查看Fit Home: Fitness & Health App的開發者下的所有應用並找到Fit Home: Fitness & Health App在安卓上的200個相似應用。目前這個應用免費。該應用可以從APKFab或Google Play下載到Android 5.0+。APKFab.com的所有APK/XAPK文檔都是原始文檔並且100%安全下載的資源。
FIT HOME: WEIGHT LOSS, FITNESS, & HEALTH MADE EASY!
💪Goals Based Approach – Weight loss or muscle gain? Get the most out of our app by setting up your goals
🥗 Meal Tracking – Track meals, calories, and macros to help keep you on track with you health, fitness, and weight loss goals
🎯 Daily Checkpoints – Challenge yourself by completing 3 daily checkpoints to help you achieve results
🍽️ Meal Inspiration – Daily balanced meal recipes that fit your diet, health, or Keto requirements
🎯 GOALS BASED APPROACH
We want to set you up for success. In order to deliver the most efficient and effective checkpoints and meal ideas in order for you to reach your weight loss or muscle gain goals, we need to be able to see you as a whole person. Start by building your fitness profile when you download our fitness app. The profile includes questions such as: What fitness level do you currently fit ino? Are you looking to lose weight, gain muscle, or both? What type of movement do you enjoy? What are your baseline body stats? How can we best help you on your fitness journey?
🥗 MEAL TRACKING
Looking to stay on track with your diet? Whether you're looking to count calories, macros, carbs, or simply looking to be more mindful of your health, our meal tracker will help keep you on track! With thousands of pre-populated meals, all you have to do is search for your meal, and you will instantly know how many calories, macros, carbs, etc. it contains! Additionally, our app calculates how many calories you can eat each day in order to reach your fitness or weight loss goals. As you track your meals throughout the day, you will see how many calories you have remaining!
🎯 DAILY CHECKPOINTS
Get results by completing your 3 daily checkpoints. Checkpoints help keep you on track, by motivating you to make better choices - daily workouts, meals, habits, and more. Daily checkpoints are customized to your fitness and weight loss goals, and are made to be challenging, yet attainable. Each day you complete all 3 of your checkpoints, you will receive a streak! The more streaks you accumulate, the more likely you are to win free recipes, workouts plans, and more!
🍽️ MEAL INSPIRATION
Along with our meal tracker, Fit Home also gives you access to thousands of meal ideas designed to help you reach any of your goals, be it weight loss, muscle gain, or anything in between. Our comprehensive meals library tailors daily meal ideas to your profile and goals. Daily breakfast, lunch, and dinner meal inspiration includes the following types of meals:
• Healthy
• Balanced
• Keto meals
• Low calorie
• Low carb
• High protein
Fit Home is a health, fitness, workout and weight loss app for women and men. It is also a home screen launcher that gives you access to many other great features to optimize your phone and keep your fitness dashboard just one swipe away for easy goal and meal tracking.
In addition to the home screen tracking dashboard, check out the new pull-down search / news screen and our updated settings menu, that allow you to easily search the web from a simple swipe down on your home screen. While we are supported by ads in order to keep this app free, we try to keep them to a minimum.
Fit Home 2.6.3 更新
performance updates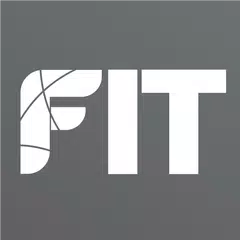 Fit Home: Fitness & Health App
2.6.3
XAPK
APKs
Requires Android: Android 5.0+
Screen DPI: nodpi
SHA1: 61e5deaafea5841cba3e7a1543291c5240a54e3a
Size: 16.1 MB
What's New:
performance updates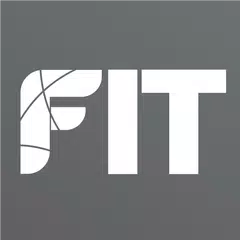 Fit Home: Fitness & Health App
2.6.0
XAPK
APKs
Requires Android: Android 5.0+
Screen DPI: nodpi
SHA1: af8bea1de5f149c2631127e57da884f8e1d45e83
Size: 16.09 MB
What's New:
New feature Alert - Add your favourite meals track daily calories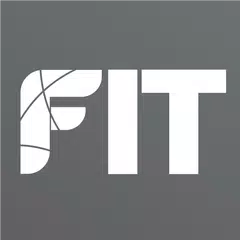 Fit Home: Fitness & Health App
2.5.7
XAPK
APKs
Requires Android: Android 5.0+
Screen DPI: nodpi
SHA1: d4c2609ff8ba3ecf896cc34a1f018fd2d36de762
Size: 16.09 MB
What's New:
New content dashboard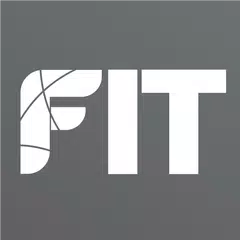 Fit Home: Fitness & Health App
2.5.0
XAPK
APKs
Requires Android: Android 5.0+
Screen DPI: nodpi
SHA1: 17ed1daa5c782f458340a34b1e3c52027ae84ee3
Size: 16.37 MB
What's New:
New Meal Tracker feature
App optimization
Bug fixes