Video download for status
About Status downloader
Status downloader (Package Name: com.asddev.statussaver) is developed by ASD Dev Video Player for All Format and the latest version of Video download for status 1.0.0.74 was updated on June 7, 2022. Video download for status is in the category of Entertainment. You can check all apps from the developer of Video download for status and find 113 alternative apps to Video download for status on Android. Currently this app is for free. This app can be downloaded on Android 5.0+ on APKFab or Google Play. All APK/XAPK files on APKFab.com are original and 100% safe with fast download.
𝗦𝘁𝗮𝘁𝘂𝘀 𝗦𝗮𝘃𝗲𝗿: 𝗪𝗵𝗮𝘁𝘀𝗮𝗽𝗽 𝗪𝗲𝗯 𝗮𝗻𝗱 𝗗𝗼𝘄𝗻𝗹𝗼𝗮𝗱𝗲𝗿 is all set with its utilizable features like 𝐖𝐡𝐚𝐭𝐬𝐚𝐩𝐩 𝐖𝐞𝐛, 𝐃𝐢𝐫𝐞𝐜𝐭 𝐂𝐡𝐚𝐭 𝐚𝐧𝐝 𝐒𝐭𝐨𝐫𝐲 𝐒𝐚𝐯𝐞𝐫.
If you are looking for an app where you can:
• 𝗦𝗮𝘃𝗲 𝗪𝗵𝗮𝘁𝘀𝗔𝗽𝗽 𝘀𝘁𝗼𝗿𝗶𝗲𝘀 𝗲𝗮𝘀𝗶𝗹𝘆.
• 𝗨𝘀𝗲 𝗪𝗵𝗮𝘁𝘀𝗔𝗽𝗽 𝘄𝗲𝗯
• 𝗦𝗲𝗻𝗱 𝗮 𝗱𝗶𝗿𝗲𝗰𝘁 𝗺𝗲𝘀𝘀𝗮𝗴𝗲 𝘁𝗼 𝗮𝗻 𝘂𝗻𝘀𝗮𝘃𝗲𝗱 𝗻𝘂𝗺𝗯𝗲𝗿.
• 𝗠𝗮𝗻𝗮𝗴𝗲 𝗪𝗵𝗮𝘁𝘀𝗔𝗽𝗽 𝗗𝗮𝘁𝗮 𝗲𝗳𝗳𝗼𝗿𝘁𝗹𝗲𝘀𝘀𝗹𝘆
• 𝗔𝘂𝘁𝗼𝗦𝗮𝘃𝗲 𝗻𝗲𝘄 𝗪𝗵𝗮𝘁𝘀𝗔𝗽𝗽 𝗦𝘁𝗼𝗿𝗶𝗲𝘀.
Then, 𝗦𝘁𝗮𝘁𝘂𝘀 𝗦𝗮𝘃𝗲𝗿 is the perfect app for you. This app allows you to save your friend's 𝐖𝐡𝐚𝐭𝐬𝐀𝐩𝐩 𝐬𝐭𝐨𝐫𝐲, supports 𝐖𝐡𝐚𝐭𝐬𝐀𝐩p 𝐰𝐞𝐛 and many other features.
𝗦𝗮𝗹𝗶𝗲𝗻𝘁 𝗙𝗲𝗮𝘁𝘂𝗿𝗲𝘀 𝗼𝗳 𝗦𝘁𝗼𝗿𝘆 𝗦𝗮𝘃𝗲𝗿 𝗔𝗽𝗽:-
✅ 𝗪𝗛𝗔𝗧𝗦𝗔𝗣𝗣 𝗦𝗧𝗢𝗥𝗬 𝗦𝗔𝗩𝗘𝗥:-
Did you like someone's WhatsApp story and now want to have it on your phone's gallery?
Then, the 𝙎𝙩𝙖𝙩𝙪𝙨 𝙎𝙖𝙫𝙚𝙧 𝙖𝙥𝙥 is the right choice for you. Here you can save the stories you like on WhatsApp.
𝙎𝙩𝙚𝙥𝙨 𝙩𝙤 𝙐𝙨𝙚 𝙩𝙝𝙞𝙨 𝙛𝙚𝙖𝙩𝙪𝙧𝙚:-
• Here Just select the video/image you want to save and that will be saved on your gallery with the 𝐟𝐚𝐬𝐭𝐞𝐬𝐭 𝐬𝐩𝐞𝐞𝐝.
✅ 𝗪𝗛𝗔𝗧𝗦𝗔𝗣𝗣 𝗪𝗘𝗕:-
Whatsapp Web is a kind of 𝐛𝐫𝐨𝐰𝐬𝐞𝐫-𝐛𝐚𝐬𝐞𝐝 application of Whatsapp.
It allows you to use multiple accounts on the same device, i.e you can easily open the 𝐦𝐞𝐬𝐬𝐞𝐧𝐠𝐞𝐫 𝐚𝐩𝐩 on your mobile and control another account with the same device.
If you want to run your 𝐖𝐡𝐚𝐭𝐬𝐀𝐩𝐩 𝐨𝐧 𝐋𝐚𝐩𝐭𝐨𝐩, 𝐏𝐂 or any other device then WhatsApp web is a boon.
To log in to 𝐖𝐡𝐚𝐭𝐬𝐀𝐩𝐩 𝐨𝐧 𝐖𝐡𝐚𝐭𝐬𝐀𝐩𝐩 𝐖𝐞𝐛, 𝐃𝐞𝐬𝐤𝐭𝐨𝐩, 𝐨𝐫 𝐏𝐨𝐫𝐭𝐚𝐥, you need to use your phone to 𝐬𝐜𝐚𝐧 𝐭𝐡𝐞 𝐐𝐑 𝐜𝐨𝐝𝐞.
✅ 𝗗𝗜𝗥𝗘𝗖𝗧 𝗖𝗛𝗔𝗧 𝗙𝗘𝗔𝗧𝗨𝗥𝗘:-
Want to send a message on WhatsApp to an 𝐮𝐧𝐬𝐚𝐯𝐞𝐝 number??
This feature will surely help you. Here you can do 𝐝𝐢𝐫𝐞𝐜𝐭 𝐜𝐡𝐚𝐭𝐭𝐢𝐧𝐠 with a person without saving their contact number.
𝗦𝘁𝗮𝘁𝘂𝘀 𝗦𝗮𝘃𝗲𝗿: 𝗪𝗵𝗮𝘁𝘀𝗮𝗽𝗽 𝘄𝗲𝗯 𝗮𝗻𝗱 𝗗𝗼𝘄𝗻𝗹𝗼𝗮𝗱𝗲𝗿 𝘀𝘂𝗽𝗽𝗼𝗿𝘁 𝗺𝗮𝗻𝘆 𝗼𝘁𝗵𝗲𝗿 𝗳𝗲𝗮𝘁𝘂𝗿𝗲𝘀 𝘀𝘂𝗰𝗵 𝗮𝘀 𝗗𝗮𝗿𝗸 𝗠𝗼𝗱𝗲, 𝗔𝘂𝘁𝗼𝘀𝗮𝘃𝗲, 𝗪𝗵𝗮𝘁𝘀𝗮𝗽𝗽 𝗴𝗮𝗹𝗹𝗲𝗿𝘆 𝗮𝗻𝗱 𝗕𝘂𝗶𝗹𝘁-𝗶𝗻 𝘃𝗶𝗱𝗲𝗼 𝗽𝗹𝗮𝘆𝗲𝗿.
𝙊𝙩𝙝𝙚𝙧 𝘽𝙖𝙨𝙞𝙘 𝘼𝙨𝙥𝙚𝙘𝙩𝙨 𝙊𝙛 𝙩𝙝𝙞𝙨 𝙖𝙥𝙥:-
✅ 𝗗𝗔𝗥𝗞 𝗠𝗢𝗗𝗘:-
This feature allows you to use this 𝙎𝙩𝙖𝙩𝙪𝙨 𝙎𝙖𝙫𝙚𝙧 𝙖𝙥𝙥 in 𝐝𝐚𝐫𝐤 𝐦𝐨𝐝𝐞.
This will help you to prolong the battery life of your smartphone and also it provides 𝐫𝐞𝐥𝐚𝐱𝐚𝐭𝐢𝐨𝐧 𝐭𝐨 𝐲𝐨𝐮𝐫 𝐞𝐲𝐞𝐬.
✅ 𝗪𝗛𝗔𝗧𝗦𝗔𝗣𝗣 𝗚𝗔𝗟𝗟𝗘𝗥𝗬
𝙎𝙩𝙖𝙩𝙪𝙨 𝙎𝙖𝙫𝙚𝙧 𝙖𝙥𝙥 supports this feature and here you can see and manage your WhatsApp data.
Data includes 𝐖𝐡𝐚𝐭𝐬𝐚𝐩𝐩 𝐚𝐮𝐝𝐢𝐨𝐬, 𝐯𝐢𝐝𝐞𝐨𝐬, 𝐩𝐡𝐨𝐭𝐨𝐬, 𝐬𝐭𝐢𝐜𝐤𝐞𝐫𝐬, 𝐠𝐢𝐟𝐬 and many more.
You can check your data easily which is placed in an app sequentially.
✅ 𝗕𝗨𝗜𝗟𝗧-𝗜𝗡 𝗩𝗜𝗗𝗘𝗢 𝗣𝗟𝗔𝗬𝗘𝗥:-
𝙎𝙩𝙖𝙩𝙪𝙨 𝙎𝙖𝙫𝙚𝙧 𝙖𝙥𝙥 supports the best video player for videos you saved from WhatsApp stories.
You can adjust 𝐬𝐨𝐮𝐧𝐝, 𝐩𝐥𝐚𝐲𝐛𝐚𝐜𝐤 𝐬𝐩𝐞𝐞𝐝, 𝐛𝐫𝐢𝐠𝐡𝐭𝐧𝐞𝐬𝐬 easily on this video player.
✅ 𝗥𝗘𝗦𝗛𝗔𝗥𝗘 𝗦𝗧𝗢𝗥𝗜𝗘𝗦:-
You can 𝐫𝐞𝐬𝐡𝐚𝐫𝐞 saved stories on other social media applications like Facebook, Instagram, and many more.
★★★★★★★★
App permission details:-
READ_EXTERNAL_STORAGE - is required to access all media and non-media files in your primary and secondary storage.
WRITE_EXTERNAL_STORAGE - is required to rename, delete files, and store the downloaded status.
INTERNET - is required to download statuses
𝗦𝘁𝗮𝘁𝘂𝘀 𝗦𝗮𝘃𝗲𝗿 app is designed with such a great UI so that users won't feel any discomfort while using the app.
𝗜𝗻𝘀𝘁𝗮𝗹𝗹 𝗦𝘁𝗮𝘁𝘂𝘀 𝗦𝗮𝘃𝗲𝗿 𝗔𝗽𝗽 and feel free to share your reviews.
We'll be highly thankful for your reviews and if you want any valuable critiques,
𝗣𝗹𝗲𝗮𝘀𝗲 𝗦𝗲𝗻𝗱 𝘂𝘀 𝗼𝗻
[email protected]
Status downloader 1.0.0.74 Update
Quotes with multiple categories.
Improved Direct chat feature
Bug fixes and Improved performance
Status downloader Features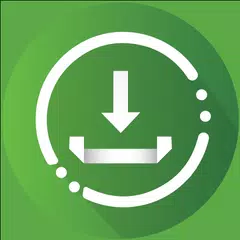 Video download for status
1.0.0.74
XAPK
APKs
Requires Android: Android 5.0+
Screen DPI: 160-640dpi
SHA1: 2369b487591c8cd86afa369acc4168cf31aff5bb
Size: 7.69 MB
What's New:
Quotes with multiple categories.
Improved Direct chat feature
Bug fixes and Improved performance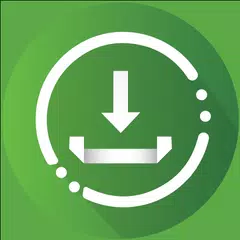 Video download for status
1.0.0.72
XAPK
APKs
Requires Android: Android 5.0+
Screen DPI: 160-640dpi
SHA1: 3e43a5b6ed12042da1ed5fbd6b6ee08c718532be
Size: 7.68 MB
What's New:
Quote with multiple categories.
Improved Direct chat feature
Bug fixes and Improved performance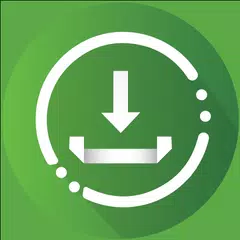 Video download for status
1.0.0.62
XAPK
APKs
Requires Android: Android 5.0+
Screen DPI: 160-640dpi
SHA1: e18b863cfd95096e27b6f1a7478be052d706bd11
Size: 7.33 MB
What's New:
Quote with multiple categories.
Improved Direct chat feature
Bug fixes and Improved performance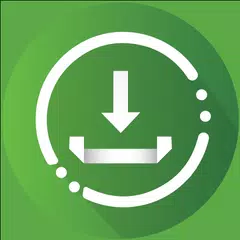 Video download for status
1.0.0.55
XAPK
APKs
Requires Android: Android 5.0+
Screen DPI: 160-640dpi
SHA1: 364ef78457be983c8bf5b66db6a3d193150594a8
Size: 6.18 MB
What's New:
Improved Direct chat feature
Improved performance
Bug fixes
More Information
Requirements:
Android 5.0+