Calculator - Emi Calculator
About EMI
EMI (Package Name: com.asd.emicalculator) is developed by ASD Dev Video Player for All Format and the latest version of Calculator - Emi Calculator 5.1.0.77 was updated on May 23, 2022. Calculator - Emi Calculator is in the category of Education. You can check all apps from the developer of Calculator - Emi Calculator and find 80 alternative apps to Calculator - Emi Calculator on Android. Currently this app is for free. This app can be downloaded on Android 4.4+ on APKFab or Google Play. All APK/XAPK files on APKFab.com are original and 100% safe with fast download.
𝗖𝗮𝗹𝗰𝘂𝗹𝗮𝘁𝗼𝗿
is a well-designed app to make your daily basis work easier and faster.
The calculator has a User-friendly interface and this app works as 𝐒𝐜𝐢𝐞𝐧𝐭𝐢𝐟𝐢𝐜 𝐂𝐚𝐥𝐜𝐮𝐥𝐚𝐭𝐨𝐫, 𝐋𝐨𝐚𝐧 𝐂𝐚𝐥𝐜𝐮𝐥𝐚𝐭𝐨𝐫, 𝐄𝐌𝐈 𝐂𝐚𝐥𝐜𝐮𝐥𝐚𝐭𝐨𝐫, 𝐆𝐒𝐓 𝐂𝐚𝐥𝐜𝐮𝐥𝐚𝐭𝐨𝐫, 𝐒𝐈𝐏 𝐂𝐚𝐥𝐜𝐮𝐥𝐚𝐭𝐨𝐫, 𝐂𝐮𝐫𝐫𝐞𝐧𝐜𝐲 𝐂𝐨𝐧𝐯𝐞𝐫𝐭𝐞𝐫, 𝐒𝐭𝐚𝐧𝐝𝐚𝐫𝐝 𝐄𝐌𝐈 𝐂𝐚𝐥𝐜𝐮𝐥𝐚𝐭𝐨𝐫, 𝐄𝐌𝐈 𝐒𝐭𝐚𝐭𝐢𝐬𝐭𝐢𝐜𝐬, 𝐅𝐢𝐧𝐚𝐧𝐜𝐞 𝐂𝐚𝐥𝐜𝐮𝐥𝐚𝐭𝐨𝐫 𝐚𝐧𝐝 𝐒𝐭𝐚𝐭𝐢𝐬𝐭𝐢𝐜𝐬.
𝗕𝗮𝘀𝗶𝗰 𝗔𝘀𝗽𝗲𝗰𝘁𝘀 𝗢𝗳 𝗖𝗮𝗹𝗰𝘂𝗹𝗮𝘁𝗼𝗿 𝗮𝗽𝗽:-
✤
𝙎𝙘𝙞𝙚𝙣𝙩𝙞𝙛𝙞𝙘 𝘾𝙖𝙡𝙘𝙪𝙡𝙖𝙩𝙤𝙧:
This feature helps to do basic calculations which are needed in student's as well as every individual's life.
The calculator includes four fundamental arithmetic operations, square root, parentheses as well as percentage operation.
✤
𝙀𝙈𝙄 𝘾𝙖𝙡𝙘𝙪𝙡𝙖𝙩𝙤𝙧:
In today's world, Every individual prefers to buy something on EMI because it is more convenient than anything else.
Then why depend on anyone when you can Calculate your EMI based on the interest rate.
This Calculator helps you to Calculate EMI within a second to make your work easier.
𝐒𝐭𝐞𝐩𝐬 𝐭𝐨 𝐜𝐚𝐥𝐜𝐮𝐥𝐚𝐭𝐞 𝐄𝐌𝐈:
1. Write your Loan amount.
2. Mention the payback period along with the interest rate.
Then you'll see every detail on your screen including EMI per month, total interest, and the total amount.
✤
𝙋𝙋𝙁 𝘾𝙖𝙡𝙘𝙪𝙡𝙖𝙩𝙤𝙧 :
This Calculator helps to know about your total interest based on your deposit amount as well as the interest rate.
✤
𝙇𝙤𝙖𝙣 𝘾𝙖𝙡𝙘𝙪𝙡𝙖𝙩𝙤𝙧:
This Calculator works to calculate affordable loans based on your EMI limit, payback period, and interest rate.
𝐒𝐭𝐞𝐩𝐬 𝐭𝐨 𝐂𝐚𝐥𝐜𝐮𝐥𝐚𝐭𝐞 𝐀𝐟𝐟𝐨𝐫𝐝𝐚𝐛𝐥𝐞 𝐥𝐨𝐚𝐧:
1. Mention your per-month EMI limit.
2. You have to write about the Payback period.
3. At the end mention the interest rate and then you'll get details about your affordable loan.
✤
𝘾𝙤𝙢𝙥𝙖𝙧𝙚 𝙇𝙤𝙖𝙣:
We know every bank has its interest rate so in case any individual is confused about which will be the better option for him, this calculator is best for them.
✤
𝙂𝙎𝙏 𝘾𝙖𝙡𝙘𝙪𝙡𝙖𝙩𝙤𝙧:
In today's world, GST is on-trend. In case we need to calculate GST then this Calculator is perfectly suitable for you.
𝐒𝐭𝐞𝐩𝐬 𝐭𝐨 𝐂𝐚𝐥𝐜𝐮𝐥𝐚𝐭𝐞 𝐆𝐒𝐓:
1. Mention your Initial Amount.
2. Write about the Rate of GST (which will be in %).
3. Tap to Calculate GST option and then you'll see every information regarding your Net amount, GST amount along with the total amount.
✤
𝙎𝙄𝙋 𝘾𝙖𝙡𝙘𝙪𝙡𝙖𝙩𝙤𝙧:
SIP Investment is helpful but what if you don't know about calculating details of your SIP investment.
This Calculator helps an individual to calculate the total return amount of SIP investment.
✤
𝙐𝙣𝙞𝙩 𝘾𝙤𝙣𝙫𝙚𝙧𝙩𝙚𝙧:
This calculator supports Unit converter i.e here you can convert any unit easily.
It includes many features which are mentioned below:
1. Area Conversion.
2. Length Conversion.
3. Mass Conversion.
4. Speed Conversion.
5. Volume Conversion.
6. Temperature Conversion.
7. Time Conversion.
8. Fuel Economy Conversion.
9. Pressure Conversion.
✤
𝘾𝙪𝙧𝙧𝙚𝙣𝙘𝙮 𝘾𝙤𝙣𝙫𝙚𝙧𝙩𝙚𝙧:
Last but not the least, this feature helps to convert from one currency to another.
The best thing about this feature is, it supports more than 50 types of currencies which makes it more convenient for users.
❁❁❁❁❁❁❁❁❁❁❁
𝗖𝗮𝗹𝗰𝘂𝗹𝗮𝘁𝗼𝗿 app is all set with its salient features so that users can feel comfortable while using this application because of its user-friendly interface.
𝗜𝗻𝘀𝘁𝗮𝗹𝗹 𝘁𝗵𝗶𝘀 𝗖𝗮𝗹𝗰𝘂𝗹𝗮𝘁𝗼𝗿 𝗮𝗽𝗽 and please feel free to share your experience with us.
We will be highly thankful for your reviews and if you want to share any valuable critique, then 𝗣𝗹𝗲𝗮𝘀𝗲 𝗦𝗲𝗻𝗱 𝘂𝘀 𝗼𝗻
[email protected]
EMI 5.1.0.77 Update
Remove Ad from a few screens
Improved design for smooth and easy access.
Bug fixes and enhanced performance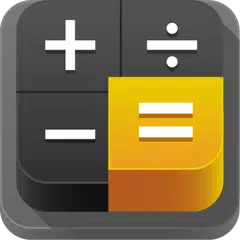 Calculator - Emi Calculator
5.1.0.77
XAPK
APKs
Requires Android: Android 4.4+
Screen DPI: 160-640dpi
SHA1: d9b64dbd7a66268aeec68c327ffb548947c2ccd7
Size: 4.9 MB
What's New:
Remove Ad from a few screens
Improved design for smooth and easy access.
Bug fixes and enhanced performance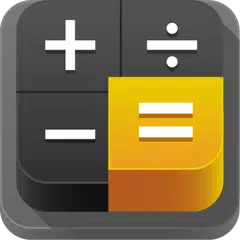 Calculator - Emi Calculator
5.1.0.76
APK
Requires Android: Android 4.4+
Screen DPI: 160-640dpi
SHA1: 340507cd0fd5695451ede42f3df24fdae71512aa
Size: 4.11 MB
What's New:
Remove Ad from a few screens
Improved design for smooth and easy access.
Bug fixes and enhanced performance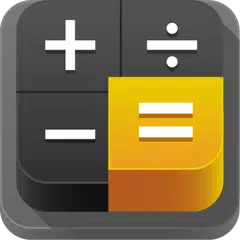 Calculator - Emi Calculator
5.1.0.71
XAPK
APKs
December 25, 2021
3.68 MB
Requires Android: Android 4.1+
Screen DPI: 160-640dpi
SHA1: bfefdbac55e1df8f5caa38e31e1e3e23c84a868b
Size: 3.68 MB
What's New:
Improved design for smooth and easy access.
Bug fixes and crash fixes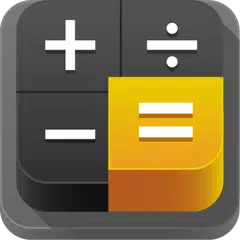 Calculator - Emi Calculator
5.0.0.6
XAPK
APKs
Requires Android: Android 4.1+
Screen DPI: 160-640dpi
SHA1: 8c2c5fca7bdf458c232aea2a660a04a4c04c9005
Size: 3.71 MB
What's New:
Improved design for smooth and easy access.
Bug fixes and crash fixes
More Information
Requirements:
Android 4.4+