Updated: December 11, 2020
Shelter War-Survival Games in the Last City Bunker Review
Get it Free
Shelter War-survival games in the Last City bunker is a new shelter type survival game from which you live in the immersive apocalyptic world and your goal is to build shelters for survivors and train your soldiers to defeat invasions and the enemies.
Captivating story and fun dialogs
Shelter War features great storyline with lots of twists and turns. The dialogs between human beings and the robots are also very funny and entertaining. I skipped a lot when I play other story-driven games as the story is too long and boring, but in Shelter War I almost watched through all the chapters and conversations so far to get pleasure other than the gameplay.
Amazing graphics with delicate details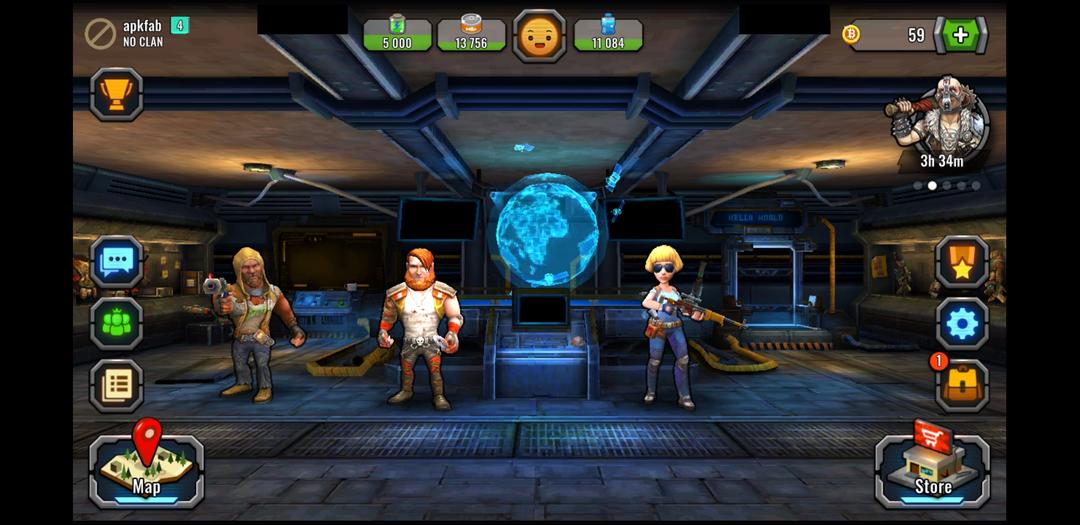 The graphics in Shelter War is quite impressive in how detail it can be at every corner of the screen. You can take the view of either first person or third person perspectives in the game, and what amazes me is how many details I can see in the first person perspective including the graffiti on the wall when I walk around the shelter.
Build and manage your shelter for the survivors
You can build various kinds of training rooms, production rooms and workshops to train your people and level them up to defeat more powerful enemies, gather resources such as food, water and electricity to keep people alive, and craft all kinds of unique items and powerful weapons to improve soldiers' strength. You can even expand your population by bioprinter equipment which can produce new generation according to the DNA print technology. You can choose to watch ads to speed up room construction time and upgrade for free to save your time.
After you expand your shelter to more capacity, you can merge the same rooms together for higher productivity. And you can edit and move the rooms to any location as you like for your convenience.
Step into the adventure or arena to win rewards
The main goal in Shelter War is to train the survivors to become strong soldiers and defeat the enemies to earn rewards so that you can expand your shelter. You can get new items by defeating invasion enemies and evil creatures from the story chapters on the world map. Once you complete the entire chapter, you will receive generous reward. And you can earn Gory Coins after winning the combat against waves of enemies in the Doom Dome arena. The Gory Coins can be used to purchase powerful weapons, armor and unique items at the Doom Store.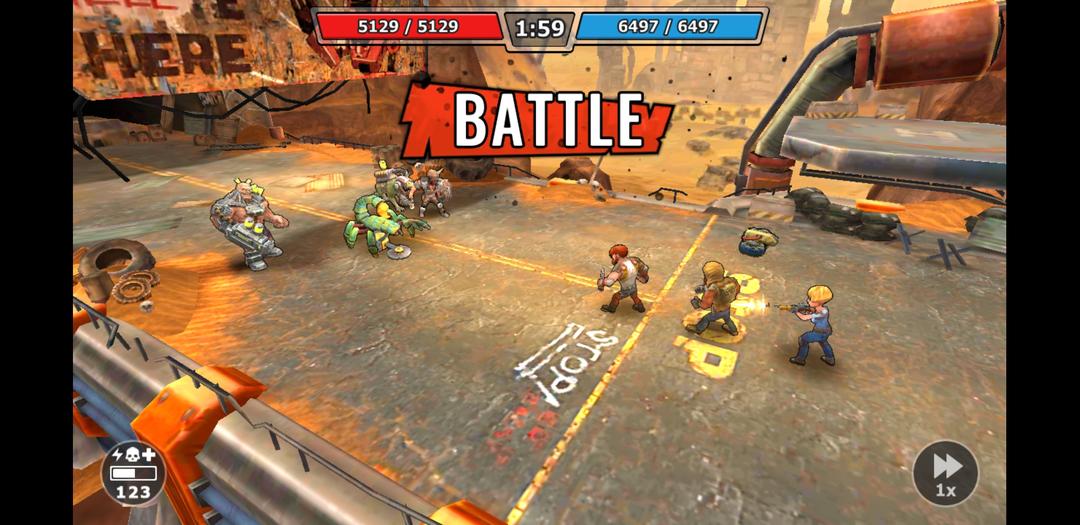 The fight system in Shelter War is idle so you don't need to control the fighters, and each round lasts no more than 2 minutes. But the battle is in x1 speed, and you have to buy premium if you want to speed it up to x2, which is unacceptable for me since most idle game has free speed change settings. And the "buy premium" ads can be see on almost every screen which is a bit annoying.
Conclusion
As a survival action game, Shelter War-Survival Games in the Last City Bunker can keep you busy from building more rooms in the shelter to recruiting more survivors to help you manage the shelter and fight against the invasions. Walking around in first-person perspective is also a unique experience. But the construction time to build a room is too long and the resources are gathered at quite slow speed. For free to play users you have to take a lot of time to wait for the resources growing to proceed to higher levels.

Pros:
Interesting story and dialogs
First-person perspective is great
Rooms in the shelter can be edited and moved to any location
Cons:
Resources generate at a very slow speed
Water cost for combat and arena is too much