Updated: April 12, 2021
Guardian Chronicle Review – Fast-Paced Tower Defense Game with Deck Builder
Guardian Chronicle
Scout Ticket x26 + 10,000 gold + Hero Chest x1 Launching Special Rewards
Get it Free
Guardian Chronicle is a strategic tower defense game with deck building concept where players can customize their own deck of Guardians to defeat waves of enemies on the battleground. This game has had an early access across Canada and Australia in November 2020, and it has finally come out in South Korea in March 2021.
Collect Guardians and upgrade them to form stronger deck
Guardians are divided into four classes: Attack, Defense, Support and Growth. Defensing Guardians are the most common type that players can get among these genres. Support and Growth Guardians have special abilities like generating Lanic or slowing down enemies to help you summon more guardians and weaken the enemies' attack.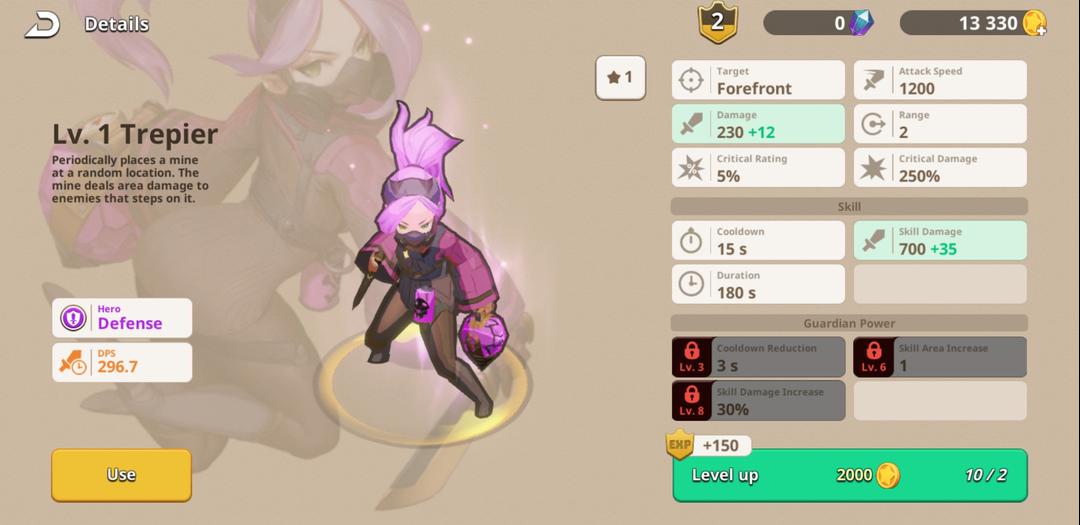 Guardians can be leveled up by spending gold once players collect enough cards. After leveling up, Guardians' stats and EXP will be increased. Each Guardian has its own unique skill, so it is necessary to read their skill carefully so they can be put in the best position in the battleground and get the most out of its power.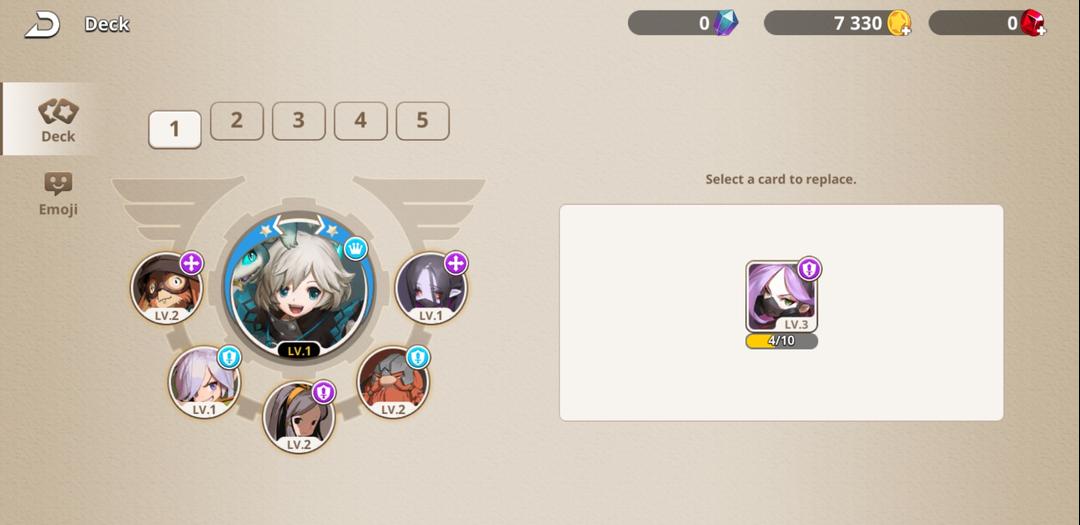 Each deck contains one master and up to five Guardians, and players can create up to five decks for different types of enemy attacks. Once players get high rank Guardians, they can replace the lower-power Guardians with the stronger ones in the deck.
Place Guardians at the right position to defend enemies' attack
At the beginning of each round players are given a small amount of Lanic which can be used to deploy Guardians. The Lanic spent on each Guardian are different. The higher rank the Guardian is, the more Lanic it costs to deploy. After killing an enemy you will get more Lanic so you can continue to deploy more Guardians.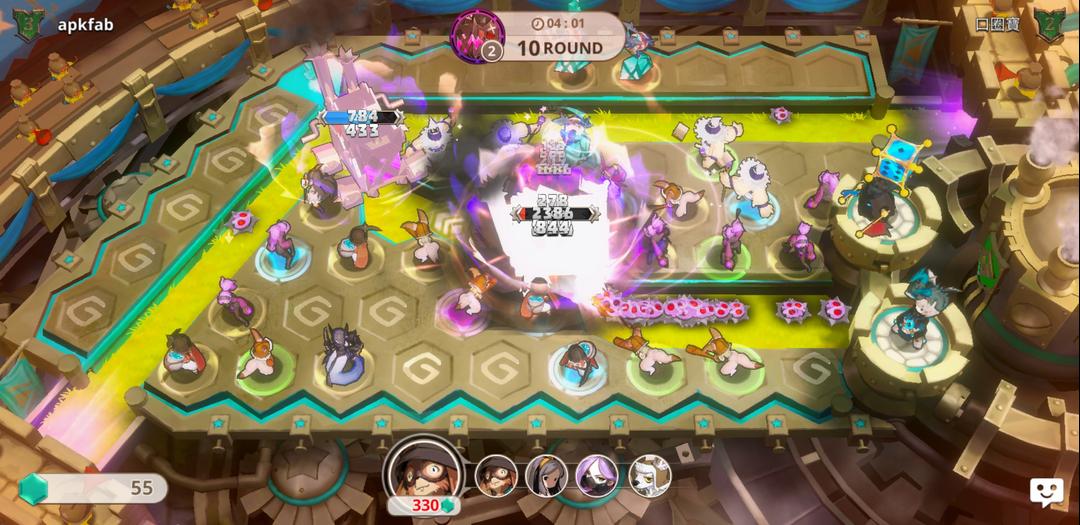 Guardians will show up randomly in a line at the bottom of the screen and you can only deploy them at the same order. As you can see the sequence of Guardians that are going to be deployed, you can take time ahead to see which position is the best place to each Guardian and fight more strategically.
Once two of the same Guardians with same level appear on the battleground, players can fuse these two Guardians to level up. But be aware that the fusion will turn two Guardians into a more powerful version of the next Guardian in the line instead of the Guardians that you fused together. Which means the fusion will make two Guardians stronger or weaker, depending on the next Guardian's power.
There are two game modes currently available to play in Guardian Chronicle, the Competitive Mode and the Co-op Mode. In the Competitive Mode, you need to last longer than your opponents under the enemies' attack. Whoever has higher HP wins the battle. If both sides have full HP after the countdown, then a new round will start until one's HP is lower.
In Co-op Mode, players will be matched with another player to fight together against the enemies and try to survive as many rounds as possible. Competitive Mode offers players Guardian Pass points, battle coins and gold after winning the battle, while Co-op Mode only provides battle coins as reward but with a larger amount than Competitive Mode.
Complete quests and achievements to earn more rewards
Completing quests and achievements will earn you gems, gold, summon tickets and more resources. But the gold is too hard to earn and it takes lots of gold to upgrade the Guardians to higher level. If players want to proceed to higher levels, they definitely need to pay real money in the store for more gold and rubies.
Conclusion
All in all, Guardian Chronicle is a fun tower defense game that requires players to think strategically in the battleground in order to win or last longer, especially for the fusion part during combat as the Guardians can change to a new one. But the gold and other resources are too hard to collect without spending money in the store. Hopefully the paywall system can be changed in the future updates.