Updated: January 13, 2021
Dragon Tamer Review – Build Your Own Dragon Island
Dragon Tamer
Are you worthy to call yourself a Dragon Tamer?
Get it Free
Dragon Tamer is a fun casual dragon simulator game developed by Bekko. You can build your own dragon island, hatch 100+ species of dragons and deploy them to win turn-based battles for rewards and leveling up.
Hatch, feed and level up 100+ dragon species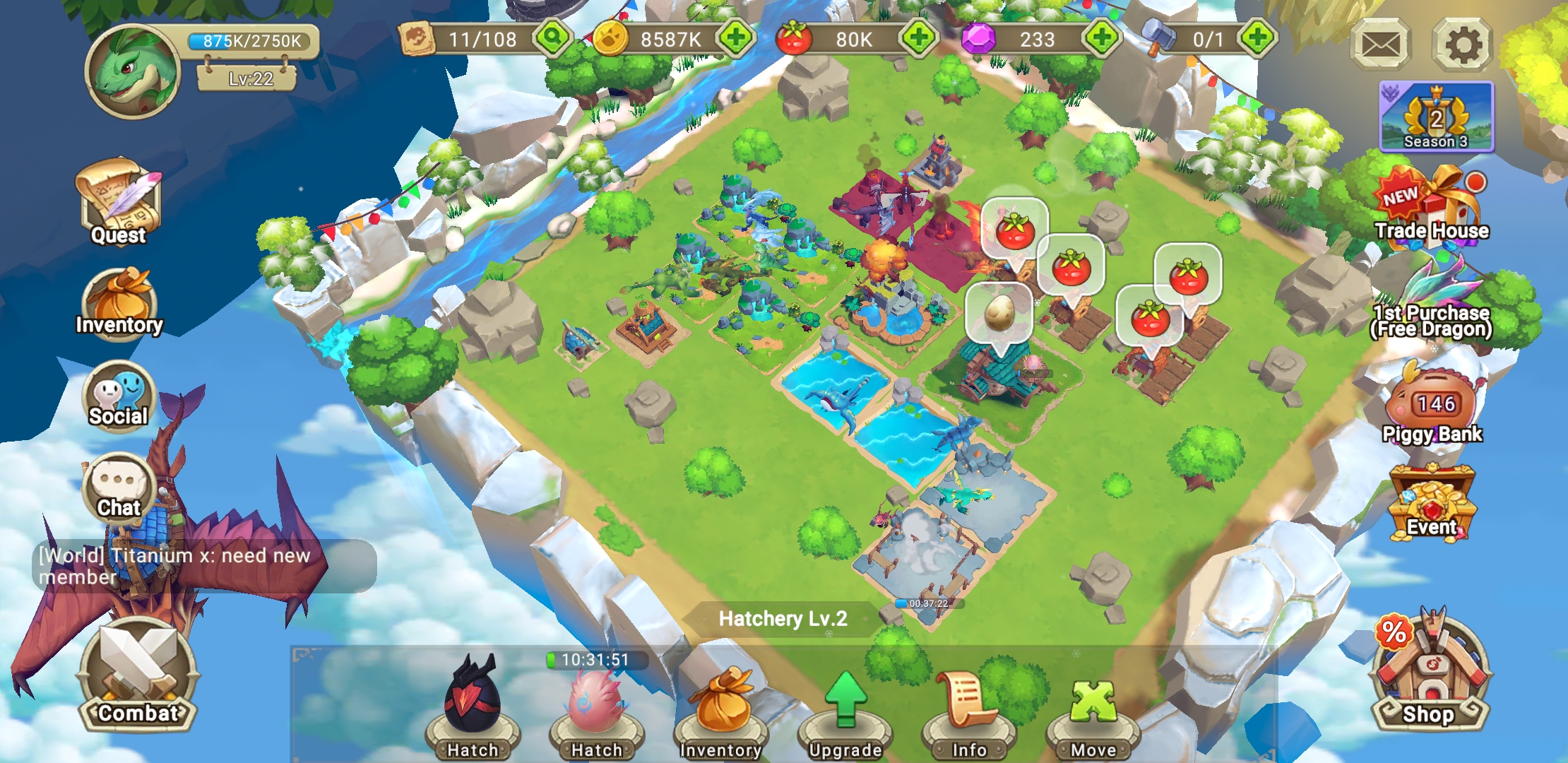 At the start of the game, a character Freya will guide you through every setting and feature you've unlocked in Dragon Tamer. There are over 100 dragon species for you to collect, each with their own respective element and rank. All dragons rank from Common, Uncommon, Rate, Epic to Legendary. The higher rank the dragon belongs to, the more powerful it is.
You can put two dragons together and breed newborns who will inherit two elements from its 'parents'. After hatching the dragon egg for a period of time, you can feed them with food to level up and grow stronger. The main food in Dragon Tamer is tomatoes, which can be grown on the farms or purchased through shop.
Build habitats and buildings to expand your dragon island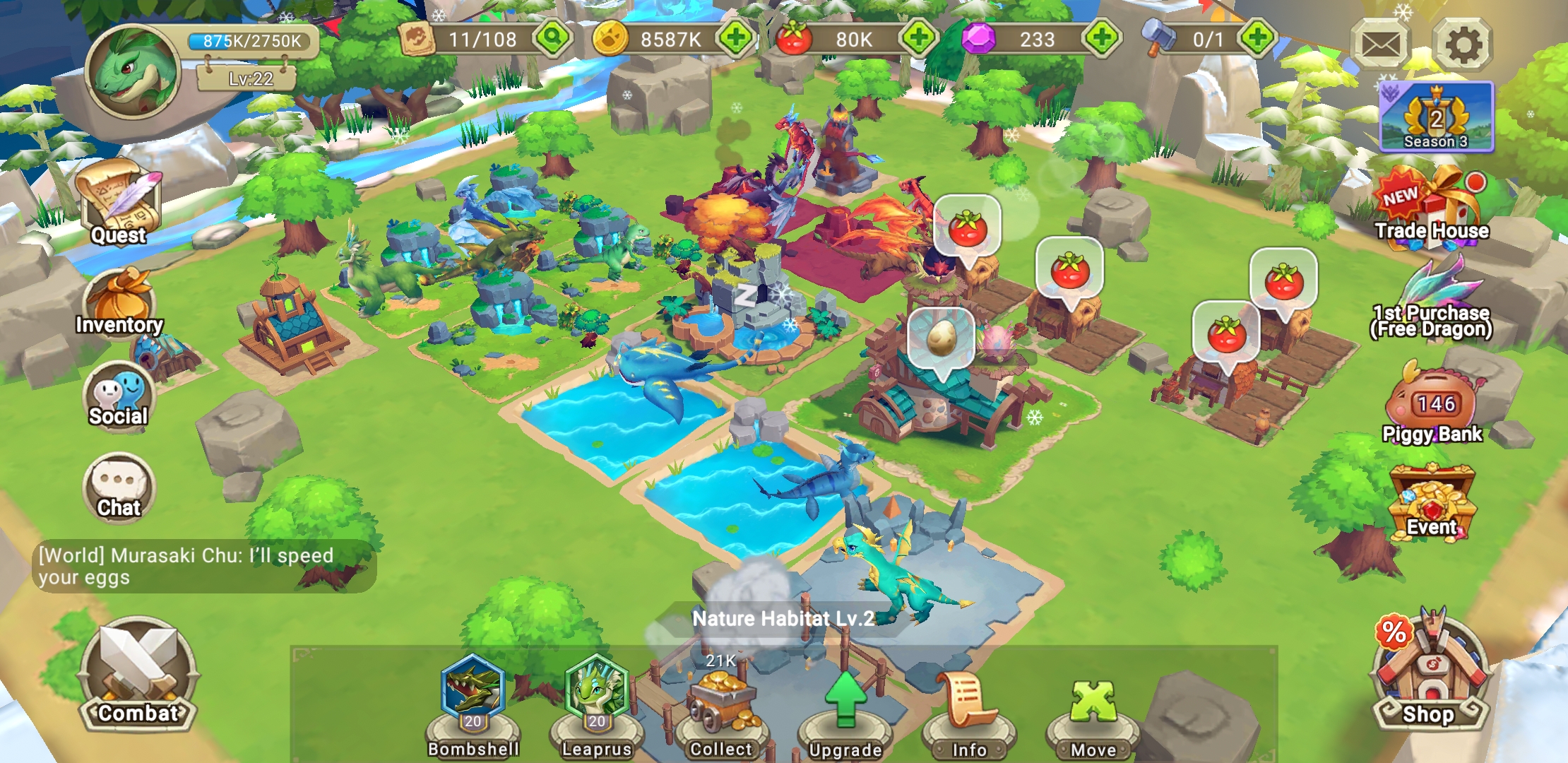 Dragons need to live in the habitat of their elements. For example, a dragon with fire and nature elements can be raised on habitats of either fire or nature only. Dragons will produce gold on the habitats, and each habitat has limited gold reserves, so you need to collect gold in time. Upgrading habitats will increase their max dragon and gold capacity.
Apart from the main island, you can unlock many other lands in Dragon Tamer to help you upgrade your dragons. In Spacetime Altar, you can summon dragons or sacrifice the dragons you owned into Dragon Shards that can be used to upgrade a dragon's star level of the same type and increase its battle power.
Besides feeding dragons to level them up, you can also equip each dragon with different dragonbrands in Sacred Altar to enhance their stats including HP, ATK, DEF levels. Dragonbrand can be earned through battles in Spacetime Rift.
Earn rewards through turn-based battles and daily quests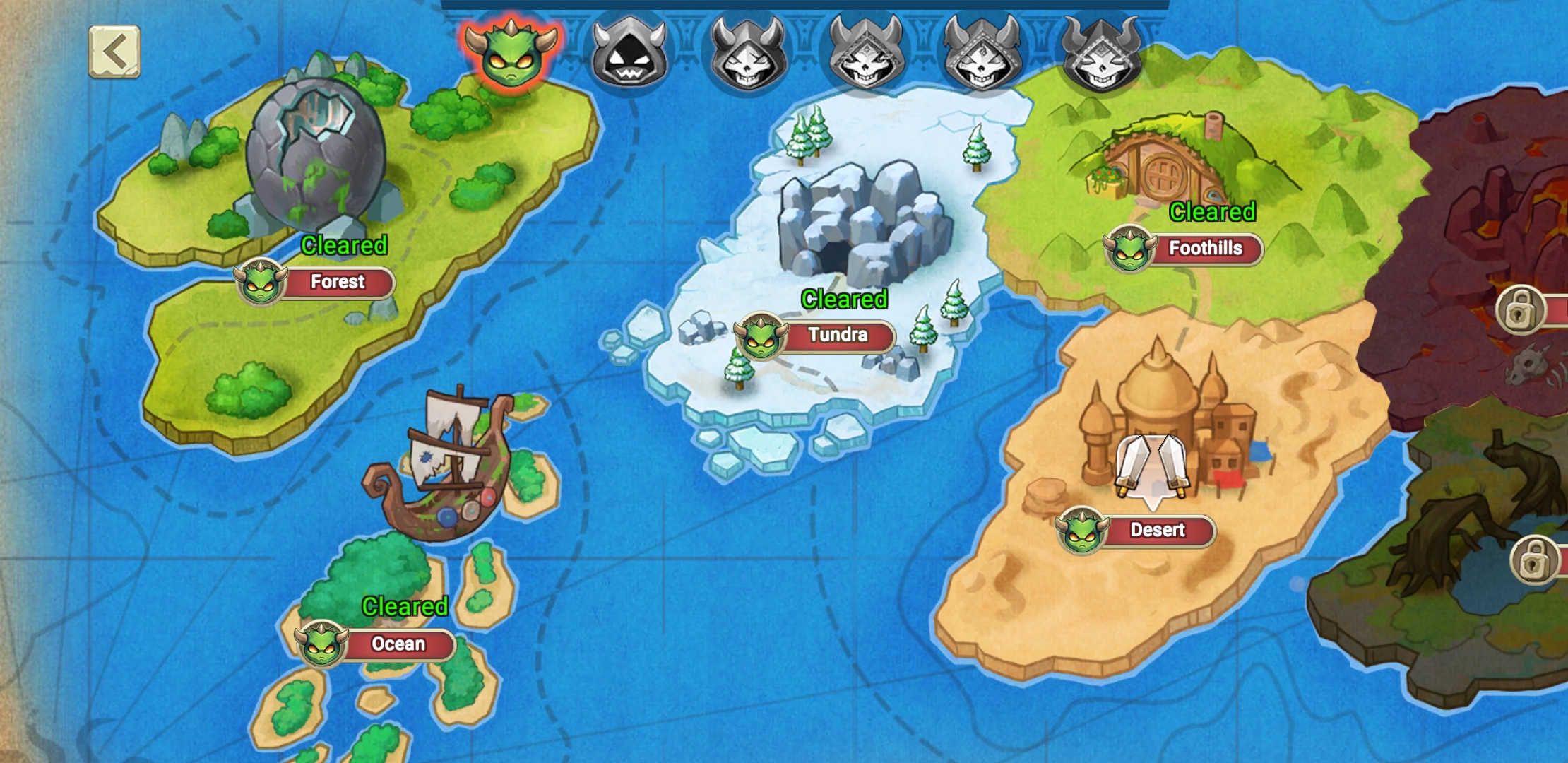 There are several turn-based battle modes in Dragon Tamer that you can unlock after leveling up, including Adventure, Arena, Spacetime Rift and more. In Adventure, you will fight through 10 zones in the world map with different chapters. Complete all chapters in each zone will unlock the next one.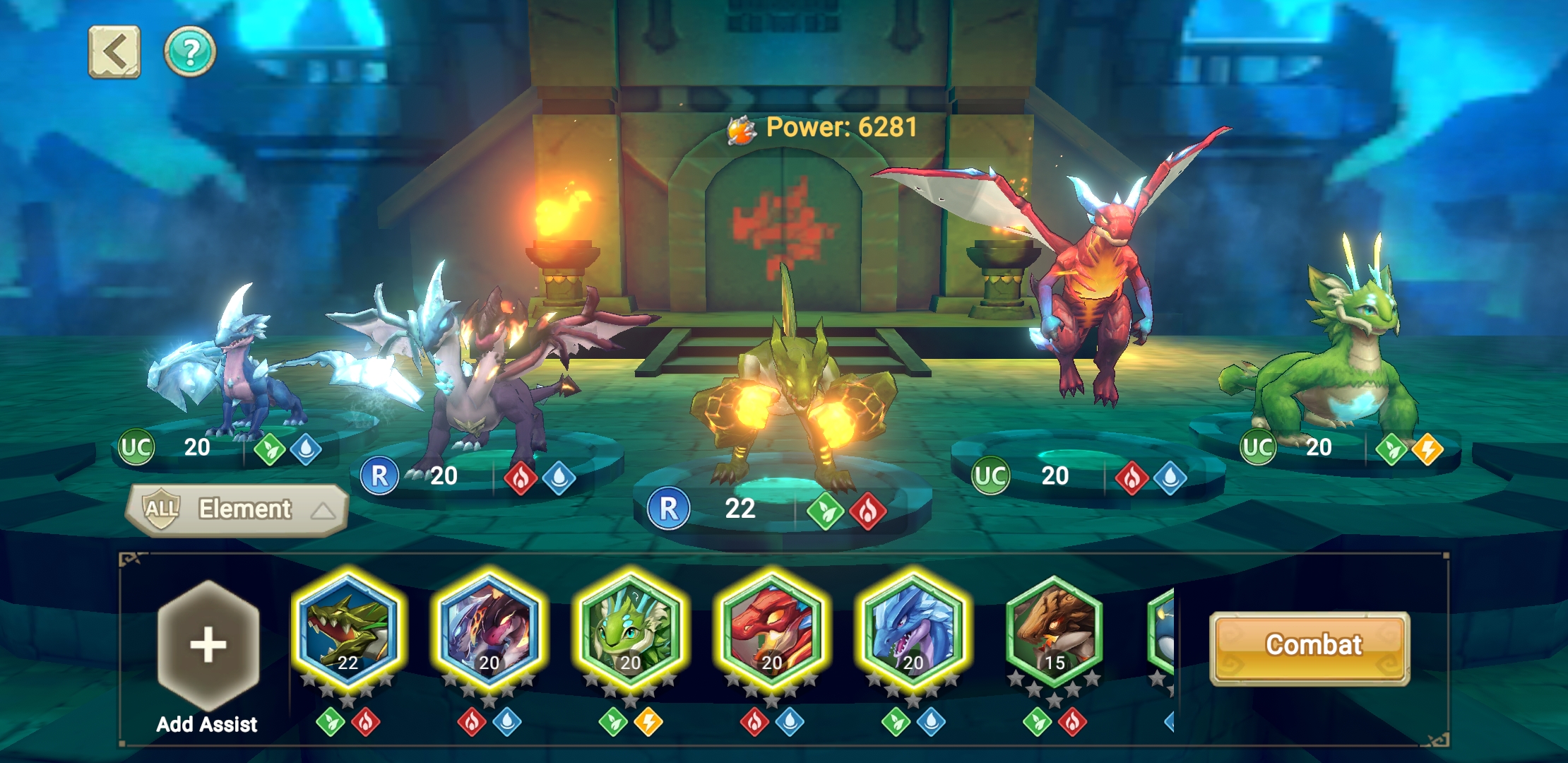 You can deploy up to 5 dragons you've collected to your squad before every battle. The total power of all dragons will show up on the top of the screen. Each dragon has 3 skills to perform. The first one is relatively weak but can be used anytime, while the other skills are more powerful but have a cooldown period.
The operation during battles is quite easy. Just select the skills of each dragon on the right corner to unleash it in each turn. If you don't want to fight on your own, you can choose auto-battle mode and switch to x2 speed to free your hands.
Don't forget to check the quest board for more rewards. Complete tasks in the Goal list, Daily Quests and Achievements to help you claim more coins, food and XP points. All resources and items require to be obtained from coins and gems, so make sure you earn as many of these in-game currency as possible through battles and quests, otherwise you will have to purchase them with real money through shop.
Conclusion
All in all, Dragon Tamer is an easy-to-grasp dragon simulator with a bunch of fun elements that can keep you busy for hours. The graphics and the dragon design are colorful and vivid. The auto-battle feature may be too simple and boring for players who are looking for skilled strategy games. But you can play Dragon Tamer at anytime and anywhere without putting much concentration.
Pros:
Colorful and vivid art design
Simple controls
A bunch of elements to kill time easily
Cons:
Too boring for players looking for hardcore games