MoodSpace - Stress, anxiety, & low mood self-help
MoodSpaceの詳細
Chachi Productionsからリリースされた『MoodSpace』は医療アプリだ。apkfab.com/jpから『MoodSpace』のファイルサイズ(APKサイズ):57.01 MB、スクリーンショット、詳細情報などを確認できる。apkfab.com/jpではChachi Productionsより配信したアプリを簡単に検索して見つけることができる。『MoodSpace』に似ているアプリや類似アプリは200個を見つける。現在、MoodSpace - Stress, anxiety, & low mood self-help appのダウンロードも基本プレイも無料だ。『MoodSpace』のAndroid要件はAndroid 6.0+なので、ご注意ください。APKFabあるいはGooglePlayから『MoodSpace - Stress, anxiety, & low mood self-help apk』の最新バージョンを高速、安全にダウンロードできる。APKFab.com/jpでは全てのAPK/XAPKファイルがオリジナルなものなので、高速、安全にダウンロードできる。
Imagine something…
You're not feeling your best. You might call it stress, anxiety, depression, low mood, or something completely different. What you do know is that you want to do something about it.
So where do you begin?
Enter the world of MoodSpace
MoodSpace brings together techniques from cognitive behavioural therapy, mindfulness based cognitive therapy, positive psychology, and behavioural activation into a self-help space for mental wellbeing to guide you in managing and improving your mental health.
Techniques such as recognising three good things in a gratitude journal and balancing automatic thoughts in the cbt thought record are grounded in decades of research on what makes us happy.
Three Clouds
Notice life's good moments by writing a delightful three good things in a gratitude journal and note the good things that are all too often forgotten.
Three Clouds is based on the gratitude journal from Positive Psychotherapy. By writing three good things each day the aim is to reduce worry, improve self-esteem, help cope with stress, and more.
Thought Diary
Look at stressful situations in a healthy, balanced way. Prevent rumination by using the thought record to challenge automatic thinking and gain a new understanding of stressful situations.
The thought dairy (or thought record) is a tool used in CBT to reframe thinking. By analysing thinking patterns in the cbt thought record it helps you to recognise and balance unhelpful thought patterns.
Guided Meditation
Focus on your breath, re-focus, and become more mindful by learning to meditate. Take your first steps into mindfulness by listening to a selection of guided meditations. Or use the custom meditation timer with a selection of calming nature sounds. Cultivating this sense of mindfulness can help prevent rumination and help cope with stress.
Day Planner
Schedule your time in this activity planner based on what brings you fulfilment. Rediscover what brings you happiness and make the plans that bring those things back into your life. Ensure your life has balance by making plans around work, fun, and rest to help reduce stress.
At your fingertips
MoodSpace techniques are designed to be as simple as possible to use.
The three good things technique can be used daily to keep track of the little things. And this gratitude journal can be looked back on in the future whenever you're in need of a smile.
The thought diary cbt is good to use at a moments notice when a stressful situation occurs. To quickly cope with stress and get back on with your day.
A wellbeing app driven by the research
If you suffer from anxiety or depression, you are far from being alone: It has been estimated that today, there are over 260 million people around the world dealing with depression and 280 million dealing with anxiety.
MoodSpace takes its techniques from decades of research on what helps in dealing with anxiety and dealing with depression, and brings those techniques to your fingertips.
The app aims to create a self-help space where you will have the opportunity to experiment with techniques backed by research to see what works for you.
Using this knowledge, we encourage you to carry out your own, further research into your favourite techniques. Your continued learning can build the coping strategies which enable you to cope with stress and manage low mood
The information to bring you happiness is out there but therapy is all too often prohibitively expensive or inaccessible. We think everyone should have access to these tools.
You will never be alone, and we hope this app will provide the self-help tools which guide you to a happier life.
----------
MoodSpace isn't a replacement for therapy or treatment – it's simply an introduction to mental wellbeing techniques and provides a self-help space to learn about yourself.
We always recommend you speak to your doctor to access the treatment available to you.
MoodSpace 5.2.0 アップデート
Data import, to let you import those exports!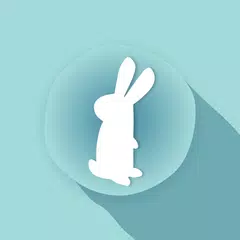 MoodSpace - Stress, anxiety, & low mood self-help
5.2.0
XAPK
APKs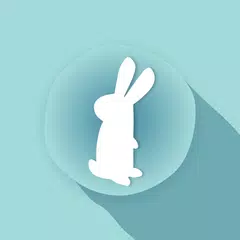 MoodSpace - Stress, anxiety, & low mood self-help
5.0.1
XAPK
APKs
arm64-v8a
Android 6.0+
160-640dpi
armeabi-v7a
Android 6.0+
160-640dpi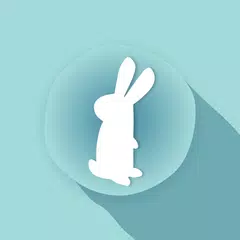 MoodSpace - Stress, anxiety, & low mood self-help
5.0.0
XAPK
APKs
Requires Android: Android 6.0+
Architecture: arm64-v8a
Screen DPI: 160-640dpi
SHA1: cffb362c7b892fcd4cf2e153cf93654d35da725d
Size: 64.2 MB
What's New:
We've completely overhauled payments with a simple one-off payment replacing subscriptions - making the full app more accessible to more people.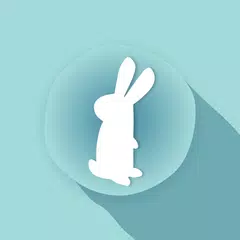 MoodSpace - Stress, anxiety, & low mood self-help
4.17.2
XAPK
APKs
Requires Android: Android 6.0+
Architecture: arm64-v8a
Screen DPI: 160-640dpi
SHA1: ea8d5fa2e4c7cadcdcc43c954f589a790aad30a3
Size: 64.22 MB
What's New:
Dig deeper pages in each exercise to help you find out more about the techniques you use.