Wanna One Wallpapers KPOP
Su Wanna One Wallpapers KPOP
If you look for amazing Wanna One Wallpapers KPOP, this app is perfect for you. Wanna One Wallpapers KPOP is an application that provides images for wanna one fans. wanna one wallpaper hd apps has many interesting collection that you can use as wallpaper. For those of you who love kpop wallpaper wanna one you must have this app. There are hundreds pictures about wanna one wallpaper that you can make the choice to make your wallpaper, these Wanna One Wallpapers KPOP were made special for you.
HOW TO USE THIS APP :
1. Open Wanna One Wallpapers KPOP
2. Choose your favorite picture Wanna One Wallpapers KPOP
3. Tap and hold the picture
4. Tap the "Set as wallpaper" button to apply
5. Enjoy your Wanna One Wallpaper HD
FEATURES:
1. Hundreds Wanna One wallpaper hd 2018
2. Weekly updates
3. Compatible with 99% of mobile phones and devices.
4. You can save or Share "wallpaper of Wanna One" to Facebook, Twitter, Google+, Pinterest, Tumblr, Flickr, Stumble, Instagram Or Line.
5. Full support for portrait and landscape mode
6. Optimized battery usage!
7. Fully supports horizontal orientation
8. Add to favorites
FEATURED CATEGORY:
- Wanna One wallpapers hd
- Wanna One hd wallpaper
- Wanna One Wallpapers KPOP
- Wanna One wallpaper 2018
- Wanna One Wallpapers
- Wanna One best wallpaper
- Wanna One wallpaper 4k
- Wanna One wallpaper app
- Wanna One piano
- Wanna One kpop wallpaper
- Wanna One wallpaper Kpop HD
- Wanna One wallpapers real
You can also share Wanna One Wallpapers KPOP with Your friends
What are you waiting for !!! Get Wanna One wallpapers of Wanna One Right now !!
DISCLAIMER:
This app is made by Wanna one fans, and it is unofficial. The content in this app is not affiliated with, endorsed, sponsored, or specifically approved by any company.
All copyright Wanna One Wallpapers KPOP and trademarks are owned by their respective owners.
Caratteristiche Wanna One Wallpapers KPOP
Versioni Precedenti
Altro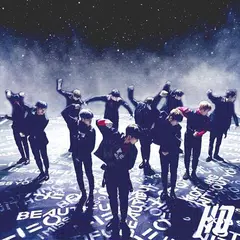 Wanna One Wallpapers KPOP
3.1
APK
Requires Android: Android 4.0+
Screen DPI: nodpi
SHA1: f060c12cdf719d08610327a8aea3e32dace22318
Size: 7.35 MB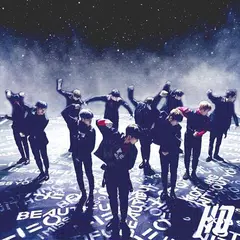 Wanna One Wallpapers KPOP
1.0
APK
Requires Android: Android 4.0+
Screen DPI: nodpi
SHA1: 5f6d71dec134fdae84b2950ab653f6cac7012a9d
Size: 7.13 MB
Maggiori Informazioni
Data Aggiornamento:
2018-06-08
Aggiornamento Necessario: