The Holy Bible. Old Testament
Su Bible
Holy Bible - Old and New Testament
The Old Testament is a Christian term for a collection of religious writings of ancient Israel that form the first section of Christian Bibles, in contrast to the Christian New Testament. The books included in the Old Testament (the Old Testament canon) varies markedly between Christian denominations; Protestants accept only the Hebrew Bible's canon but divide it into 39 books, while Catholics, the Eastern Orthodox, Coptic and Ethiopian churches recognise a considerably larger collection.
The books can be broadly divided into the Pentateuch, which tells how God selected Israel to be his chosen people; the history books telling the history of the Israelites from their conquest of Canaan to their defeat and exile in Babylon; the poetic and "Wisdom" books dealing, in various forms, with questions of good and evil in the world; and the books of the biblical prophets, warning of the consequences of turning away from God. For the Israelites who were its original authors and readers these books told of their own unique relationship with God and their relationship with proselytes, but the overarching messianic nature of Christianity has led Christians from the very beginning of the faith to see the Old Testament as a preparation for the New Covenant and New Testament.
Aggiornamento Bible 5.1.1
we fixed crashes, improved performance and added some features
Versioni Precedenti
Altro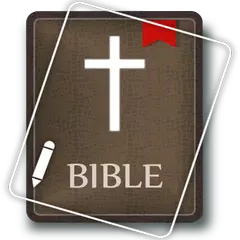 The Holy Bible. Old Testament
5.1.1
APK
Requires Android: Android 4.0+
Screen DPI: 120-640dpi
SHA1: bd8235653ee2c9f4efd921d4a072bfeb88869f4e
Size: 5.76 MB
What's New:
we fixed crashes, improved performance and added some features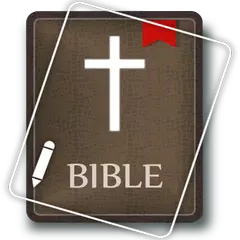 The Holy Bible. Old Testament
5.1.0
APK
September 3, 2018
5.76 MB
Requires Android: Android 4.0+
Screen DPI: 120-640dpi
SHA1: 07e4bce79c74f23da66cec44a912facf8dfd550d
Size: 5.76 MB
What's New:
we fixed crashes, improved performance and added some features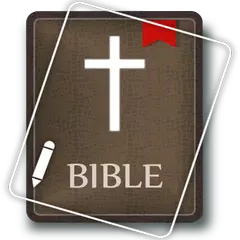 The Holy Bible. Old Testament
3.0
APK
Requires Android: Android 4.0+
Screen DPI: 120-640dpi
SHA1: 224685a2bcd2e3d1574ed423d3e72b367b5caa70
Size: 6 MB
What's New:
we fixed crashes and improved performance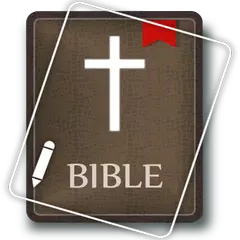 The Holy Bible. Old Testament
2.1
APK
Requires Android: Android 4.0+
Screen DPI: 120-640dpi
SHA1: f7a5048c171f01d31d354bf0b5345a25ae5d117d
Size: 5.97 MB
What's New:
This app was overhauled, except for the main features you love - The Holy Bible. Added New Testament, Reading Plans, Red Letters, Audio (TTS) and many others features
Maggiori Informazioni
Data Aggiornamento:
2019-05-17
Aggiornamento Necessario: