Dolphin Reader for Android
Su Dolphin Reader for Android
★★★★★
Dolphin Reader for Android will help you customize your online reading experience with only one tap, so you can really enjoy your favorite news websites (like CNN, Guardian, Spiegel, Globo, etc.) or other text sources. Features ✔ Customize your reading experience
– Just tap a Reader icon in the address bar and Dolphin Reader will provide you with the best online reading experience!
✔ Remove unwanted content from the webpage
– Read only pure text!
✔ Change text size
– Don't strain your eyes trying to read ridiculously small text, easily customize it with Dolphin Reader!
✔ Share with friends
– Share favorite articles with friends on Facebook, Twitter, Google+, etc.;
✔ Easy access from Dolphin Browser. How to use Dolphin Reader for Android
- Open a webpage with textual content (for example an article in a news website, like CNN, Guardian, Spiegel, Globo, etc.);
- Tap the Reader Icon, which will appear in the address bar of the browser;
- Customize the text of the webpage (if you want) and enjoy your reading!
NOTE:Your Dolphin Browser version must be 11.5.6 and over.
Dolphin Reader is one of the most unique & free apps developed by the Dolphin Browser Team. You can use it like an exclusive Add-on for Dolphin Browser, the best mobile browser with extensive Flash support, Private Mode and the most customizable browsing experience on the market. We have already reached over 150 Million downloads on Android and iOS worldwide and are very happy to receive constructive feedback from you every day. To get more Dolphin Add-ons please visit: http://bit.ly/AndroidAdd-onList
❤ We love hearing from you. Contact us at [email protected] and rate us today!
🐬 Join the Dolphin Browser community on:
Facebook: https://www.facebook.com/DolphinFans
Twitter: https://twitter.com/dolphinbrowser
Google+: https://plus.google.com/communities/105383868011227937315
YouTube: https://www.youtube.com/channel/UC8LCMnZ-o4esHwtZT-FR8ig
VK: https://vk.com/dolphinbrowser
Learn more on our website: http://www.dolphin.com/
Enjoy your online reading with Dolphin Reader!
🐬❤👪, 🚄🚃📷🎥🎧🎮🎡🎠🎢🌏🚃, 🚀🏁🏆🎆
Caratteristiche Dolphin Reader for Android
Versioni Precedenti
Altro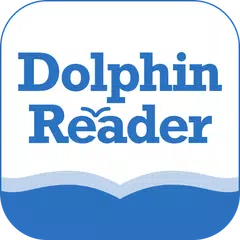 Dolphin Reader for Android
V1.1
APK
Requires Android: Android 4.0+
Screen DPI: 160-320dpi
SHA1: 81b6272fc2649ba5e2c81ce1068e13f62ef77e7a
Size: 942.25 KB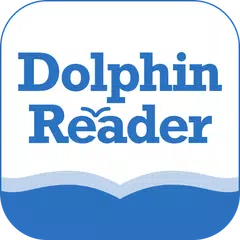 Dolphin Reader for Android
V.1.0
APK
Requires Android: Android 4.0+
Screen DPI: 160-320dpi
SHA1: ecc06b88f8bcdb1354b6a0d5d770f448882113ca
Size: 955.5 KB
Maggiori Informazioni
Data Aggiornamento:
2016-05-10
Aggiornamento Necessario: