Previous Versions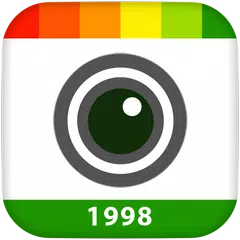 Cuji Cam - Film Camera, Vintage Cam,1998 Retro Cam
3.6
APK
December 11, 2021
27.53 MB
Requires Android: Android 4.2+
Architecture: arm64-v8a
Screen DPI: nodpi
SHA1: c33d2625087f667da33638fb08b48af5d8336eea
Size: 27.53 MB
What's New:
v3.6
1. Fix the failure of saving pictures on some phones
2. Repair FC
3. Upgrade target API is 30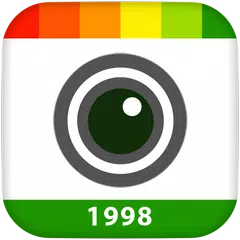 Cuji Cam - Film Camera, Vintage Cam,1998 Retro Cam
3.5
XAPK
APKs
Requires Android: Android 4.2+
Architecture: arm64-v8a
Screen DPI: nodpi
SHA1: 77b17e5f5b6dc1bd3eb4ac6ffac10033f320ac97
Size: 27.65 MB
What's New:
v3.5
1. Reduce storage permission, update to use scope storage
2. Bug fix and experience improvement.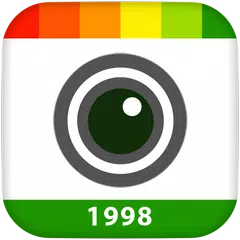 Cuji Cam - Film Camera, Vintage Cam,1998 Retro Cam
3.4
APK
Requires Android: Android 4.2+
Architecture: arm64-v8a
Screen DPI: nodpi
SHA1: 0742ef0fefb8234b17d1ac09d642bb8e9f193844
Size: 27.37 MB
What's New:
v3.4
1.Add Polaroid photo frame
2.Optimize the photo preview interface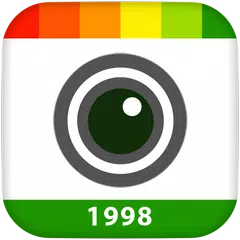 Cuji Cam - Film Camera, Vintage Cam,1998 Retro Cam
3.4
XAPK
APKs
Requires Android: Android 4.2+
Architecture: armeabi-v7a
Screen DPI: nodpi
SHA1: c378132edc9aeda3b53e4029f537e1784ff59a7f
Size: 29.29 MB
What's New:
v3.4
1.Add Polaroid photo frame
2.Optimize the photo preview interface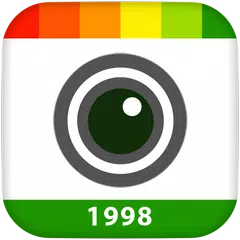 Cuji Cam - Film Camera, Vintage Cam,1998 Retro Cam
3.2
XAPK
APKs
January 12, 2021
29.26 MB
arm64-v8a
Android 4.2+
nodpi
armeabi-v7a
Android 4.2+
nodpi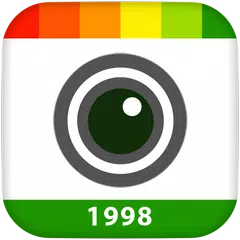 Cuji Cam - Film Camera, Vintage Cam,1998 Retro Cam
3.1
APK
November 12, 2020
26.82 MB
Requires Android: Android 4.2+
Architecture: arm64-v8a
Screen DPI: nodpi
SHA1: 553fef10ebee5bf1b2c6bbc35ee7704003133a0e
Size: 26.82 MB
What's New:
v3.1
1. Upgrade billing SDK to latest
2. Fix TrustManager security issue
3. Optimize user interface
4. Fix bugs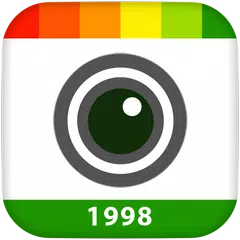 Cuji Cam - Film Camera, Vintage Cam,1998 Retro Cam
3.0
APK
October 24, 2020
28.28 MB
Requires Android: Android 4.2+
Architecture: arm64-v8a, armeabi-v7a
Screen DPI: nodpi
SHA1: dff55ef43f6c470d1f3178ca0c137b6a89be3220
Size: 28.28 MB
What's New:
v3.0
1. Upgrade target API to 29
2. Fix HostnameVerifier security issue
3. Use local price
4. Fix crash bugs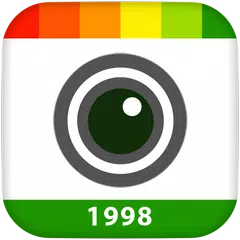 Cuji Cam - Film Camera, Vintage Cam,1998 Retro Cam
2.9
APK
Requires Android: Android 4.2+
Architecture: arm64-v8a, armeabi-v7a
Screen DPI: nodpi
SHA1: e73cea1d81799206b751a6929f31602b77ba6d7d
Size: 26.55 MB
What's New:
v2.9
1. Optimize the layout of camera page
2. Optimize subscription
3. Optimize import photos
4. Fix crash bugs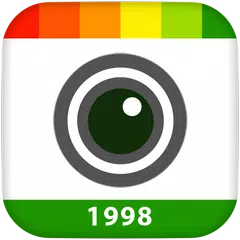 Cuji Cam - Film Camera, Vintage Cam,1998 Retro Cam
2.8
APK
Requires Android: Android 4.2+
Architecture: arm64-v8a, armeabi-v7a
Screen DPI: nodpi
SHA1: 1278f6e62ca97e7d1653e1ff378a2933cb1e6769
Size: 26.54 MB
What's New:
v2.8
1. Optimize the main page
2. Optimize settings
3. Optimize start up background
4. Fix bugs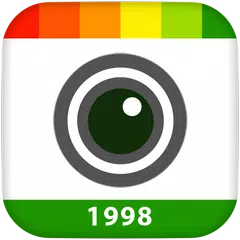 Cuji Cam - Film Camera, Vintage Cam,1998 Retro Cam
2.6
APK
Requires Android: Android 4.2+
Architecture: arm64-v8a, armeabi-v7a
Screen DPI: nodpi
SHA1: 427bde22e559bb558f19debe78d92f9a4a0f21db
Size: 25.7 MB
What's New:
v2.6
1. Optimize and fix bugs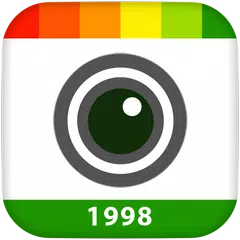 Cuji Cam - Film Camera, Vintage Cam,1998 Retro Cam
2.5
APK
February 27, 2020
25.79 MB
Requires Android: Android 4.2+
Architecture: arm64-v8a, armeabi-v7a
Screen DPI: nodpi
SHA1: 6976c962390c8880019d409951f9f352f16f0d84
Size: 25.79 MB
What's New:
v2.5
1. Fix several crash bugs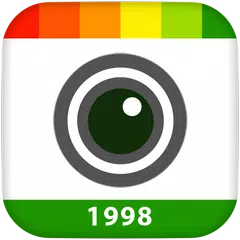 Cuji Cam - Film Camera, Vintage Cam,1998 Retro Cam
2.4
APK
October 24, 2019
25.79 MB
Requires Android: Android 4.2+
Architecture: arm64-v8a, armeabi-v7a
Screen DPI: nodpi
SHA1: 2ad29f5fe2c8a1b578757765867311ca466dc198
Size: 25.79 MB
What's New:
v2.4
1. Fix issue after premium purchase
2. Optimize user interface
3. Fix can't found photos in several cases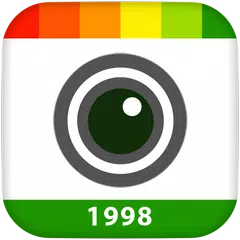 Cuji Cam - Film Camera, Vintage Cam,1998 Retro Cam
2.3
APK
September 26, 2019
25.79 MB
Requires Android: Android 4.2+
Architecture: arm64-v8a, armeabi-v7a
Screen DPI: nodpi
SHA1: 69a9a9a2e1946785579b698629672d1d99aac74f
Size: 25.79 MB
What's New:
v2.3
1.Add beauty features
2.Add volume key control feature, you can use it to take selfie with one hand
3.Add picture quality option
4.Optimize user experience
5.Fix bug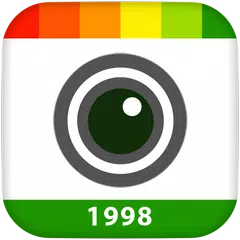 Cuji Cam - Film Camera, Vintage Cam,1998 Retro Cam
2.0
APK
Requires Android: Android 4.2+
Architecture: arm64-v8a, armeabi-v7a
Screen DPI: nodpi
SHA1: e86561881382167f26a3f5aac5e12c98c3e8c46c
Size: 24.36 MB
What's New:
v2.0
1.Add photo edit feature
2.Optimized the Prime page UI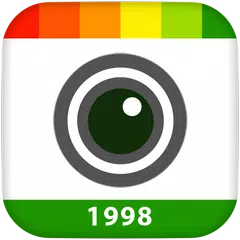 Cuji Cam - Film Camera, Vintage Cam,1998 Retro Cam
1.9
APK
Requires Android: Android 4.2+
Architecture: arm64-v8a, armeabi-v7a
Screen DPI: 160-640dpi
SHA1: 0298fae96d37a6c536f496e4aaaea008249502d4
Size: 22.84 MB
What's New:
v1.9
1. Add 38 film filters
2. Optimize the photo date setting
3. Fix the crash error in setting page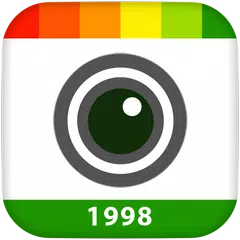 Cuji Cam - Film Camera, Vintage Cam,1998 Retro Cam
1.8.1
APK
Requires Android: Android 4.2+
Architecture: arm64-v8a, armeabi-v7a
Screen DPI: 160-640dpi
SHA1: 5b99ba704856231e2cc3b3f7f51dc2e6818e22dd
Size: 17.71 MB
What's New:
v1.8.1
1. Add import photos support
2. Fix the crush bug after taking photos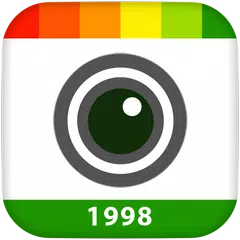 Cuji Cam - Film Camera, Vintage Cam,1998 Retro Cam
1.7
APK
Requires Android: Android 4.2+
Screen DPI: 160-640dpi
SHA1: 1ba31cff50932f865ae8f0f959420463df3f3a9c
Size: 16.77 MB
What's New:
v1.7
1. Optimize the user experience
2. Fix the photo blackened bug after taking photos
3. Fix some bugs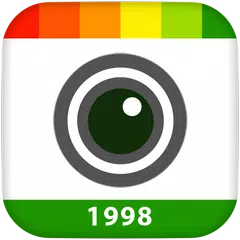 Cuji Cam - Film Camera, Vintage Cam,1998 Retro Cam
1.6
APK
Requires Android: Android 4.2+
Screen DPI: 160-640dpi
SHA1: bcbb30e71ef40f4ef76fa8d9cc274c0d2ef097e8
Size: 16.77 MB
What's New:
v1.6
1.Fix crash bug in photography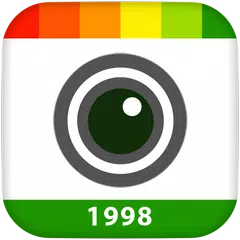 Cuji Cam - Film Camera, Vintage Cam,1998 Retro Cam
1.5
APK
Requires Android: Android 4.2+
Screen DPI: 160-640dpi
SHA1: 0c78517ccdcb82640a484163b671ccc1bcafea98
Size: 16.74 MB
What's New:
v1.5
1.Smoother operation for photography
2.Fix some bugs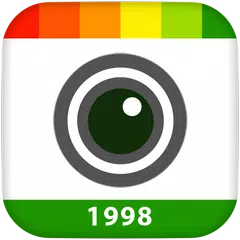 Cuji Cam - Film Camera, Vintage Cam,1998 Retro Cam
1.4
APK
Requires Android: Android 4.2+
Screen DPI: 160-640dpi
SHA1: 9ea5b2f8de172fd83de994b09b46a735b7901872
Size: 16.7 MB
What's New:
v1.4
1. Optimize UI and UE
2. Fix some crash bugs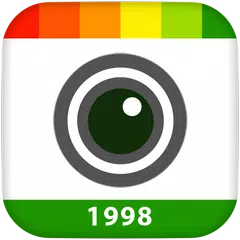 Cuji Cam - Film Camera, Vintage Cam,1998 Retro Cam
1.3
APK
Requires Android: Android 4.2+
Screen DPI: 160-640dpi
SHA1: a5d33ee06e4054363a0e92c1c0d0a54114683a82
Size: 16.7 MB
What's New:
v1.3
1.Add 40+ Premium film filters. Pay once, no renewing fees!
2.Optimize the light leak effects
3.Adapt for more screen resolutions
4.Optimize the user experience
5.Fix some bugs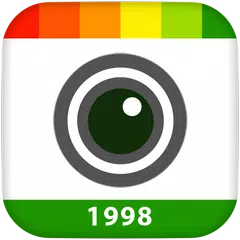 Cuji Cam - Film Camera, Vintage Cam,1998 Retro Cam
1.1
APK
Requires Android: Android 4.2+
Screen DPI: 160-640dpi
SHA1: 4a98a11caa7ee96379a6640b9e750e1f8188e202
Size: 12.51 MB
What's New:
v1.1
1.Add front camera flash support
2.Smoother operation for startup and photographing
3.Optimize the light leak effect
4.Optimize the date stamp effect in selfie and landscape mode
5.Optimize UI & UE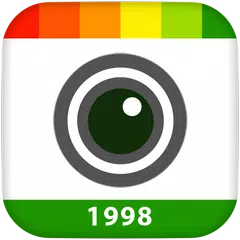 Cuji Cam - Film Camera, Vintage Cam,1998 Retro Cam
1.0
APK
Requires Android: Android 4.2+
Screen DPI: 160-640dpi
SHA1: d77f6e014b2254176b8b9d7db2f1f5280c2314d7
Size: 12.51 MB
What's New: