Taurus Horoscope ♉ Free Daily Zodiac Sign
關於 Taurus Horoscope
Taurus Horoscope(包名:taurus.horoscope.daily.free)開發者是RedAppz,Taurus Horoscope的最新版本1.9.7.7更新時間為2021年09月23日。Taurus Horoscope ♉ Free Daily Zodiac Sign的分類是生活品味。您可以查看Taurus Horoscope ♉ Free Daily Zodiac Sign的開發者下的所有應用並找到Taurus Horoscope ♉ Free Daily Zodiac Sign在安卓上的111個相似應用。目前這個應用免費。該應用可以從APKFab或Google Play下載到Android 4.4+。APKFab.com的所有APK/XAPK文檔都是原始文檔並且100%安全下載的資源。
Get your personalized free Taurus horoscope prepared by expert astrologists. Discover your future in love, passion, career, finance and health. This free daily horoscope is
dedicated to Taurus
, who can be described with the following words:
security, subtle strength, appreciation, instruction, patience
.
Features:
✨ Horoscope for today, horoscope for tomorrow and even yesterday if you missed it.
✨ Energy levels: mood, energy, stress, humor and luck
✨ Your 6 daily lucky numbers
✨ Best and worst compatibility in love, friendship, family and work
✨ Have fun with zodiac facts and stand for your sign #teamTaurus!
✨ All horoscopes and predictions prepared for the Taurus zodiac sign
If you like the app, please rate it and share it!
To contact us:
[email protected]
Taurus Horoscope 1.9.7.7 更新
Thanks for using this app! We bring updates regularly to improve the accuracy of the predictions and performance improvements.
**Do you like this app? Please help us and take a moment to write a review on Google Play!**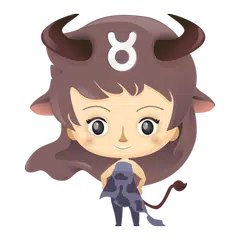 Taurus Horoscope ♉ Free Daily Zodiac Sign
1.9.7.7
APK
Requires Android: Android 4.4+
Screen DPI: nodpi
SHA1: 98bfa2acc47661c6d19c2fb9b6c2638536afaf32
Size: 6.63 MB
What's New:
Thanks for using this app! We bring updates regularly to improve the accuracy of the predictions and performance improvements.
**Do you like this app? Please help us and take a moment to write a review on Google Play!**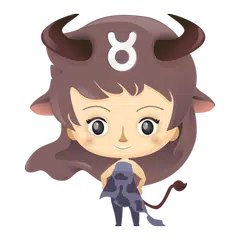 Taurus Horoscope ♉ Free Daily Zodiac Sign
1.9.7.5
APK
Requires Android: Android 4.4+
Screen DPI: nodpi
SHA1: 495f5d55f0c2b06875e4b2de6d89ded1c888f3a6
Size: 6.27 MB
What's New:
Thanks for using this app! We bring updates regularly to improve the accuracy of the predictions and performance improvements.
**Do you like this app? Please help us and take a moment to write a review on Google Play!**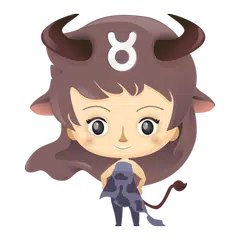 Taurus Horoscope ♉ Free Daily Zodiac Sign
1.9.7.2
APK
Requires Android: Android 4.4+
Screen DPI: nodpi
SHA1: 1743edcce80a537b6849cbf99547b9be6c0b25d6
Size: 6.26 MB
What's New:
Thanks for using this app! We bring updates regularly to improve the accuracy of the predictions and performance improvements.
**Do you like this app? Please help us and take a moment to write a review on Google Play!**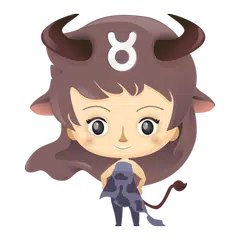 Taurus Horoscope ♉ Free Daily Zodiac Sign
1.9.6.8
APK
Requires Android: Android 4.1+
Screen DPI: nodpi
SHA1: ef66d57ceb5149c89060ff12976a72587e01066f
Size: 5.77 MB
What's New:
Thanks for using this app! We bring updates regularly to improve the accuracy of the predictions and performance improvements.
**Do you like this app? Please help us and take a moment to write a review on Google Play!**