Love Horoscope - Free Daily Predictions
關於 Love Horoscope
Love Horoscope(包名:love.sex.horoscope.daily)開發者是RedAppz,Love Horoscope的最新版本2.4.7.0更新時間為2020年02月11日。Love Horoscope - Free Daily Predictions的分類是生活品味。您可以查看Love Horoscope - Free Daily Predictions的開發者下的所有應用。目前這個應用免費。該應用可以從APKFab或Google Play下載到Android 6.0+。APKFab.com的所有APK/XAPK文檔都是原始文檔並且100%安全下載的資源。
Get a daily horoscope based on your zodiac sign. Learn about yourself and get guidance for your love and intimate life. Explore what the future holds for you.
Features:
✨
High quality predictions
prepared by professional astrologers
✨
2 new horoscopes every day
about love and sensuality
✨
Energy Levels
: get predictions about your Mood, Charm, Intellect, Creativity, Sensitivity and Desire every day
✨
Favorable Hours
: what are going to be your most favorable hours today?
✨
Lucky Numbers
and
Numerology
: what are your lucky numbers of the day?
✨
Influential colors
and
Gemology
: which color will influence your day?
✨
Sign Affinity
: which sign will you feel the most affinity with?
Get free daily horoscopes about your love problems, sexuality and intimate life. It can happen to encounter bad luck in love, a difficult break up, or just feeling lonely. Our predictions will give you insights and guidance.
This app will give your daily horoscopes whether your zodiac sign is:
♈ Aries
♉ Taurus
♊ Gemini
♋ Cancer
♌ Leo
♍ Virgo
♎ Libra
♏ Scorpio
♐ Sagittarius
♑ Capricorn
♒ Aquarius
♓ Pisces
Read your free horoscope daily and get the answers you are looking for.
If you like the app, please rate it and share it!
To ask us a question:
[email protected]
Love Horoscope 2.4.7.0 更新
Thanks for using this app! We bring updates regularly to improve the accuracy of the predictions and performance improvements.
**Do you like this app? Please help us and take a moment to write a review on Google Play!**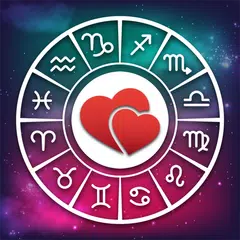 Love Horoscope - Free Daily Predictions
2.4.7.0
APK
Requires Android: Android 6.0+
Screen DPI: nodpi
SHA1: acbb36c5c5232ea93b6f95d5db94b56234d0e1f3
Size: 6.58 MB
What's New:
Thanks for using this app! We bring updates regularly to improve the accuracy of the predictions and performance improvements.
**Do you like this app? Please help us and take a moment to write a review on Google Play!**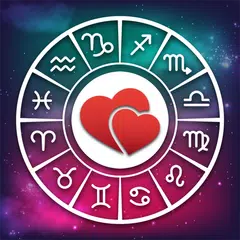 Love Horoscope - Free Daily Predictions
2.4.6.9
APK
Requires Android: Android 4.1+
Screen DPI: nodpi
SHA1: 568c1aa89e68f1af3adbf1be3a8e59c35d7418cc
Size: 6.38 MB
What's New:
Thanks for using this app! We bring updates regularly to improve the accuracy of the predictions and performance improvements.
**Do you like this app? Please help us and take a moment to write a review on Google Play!**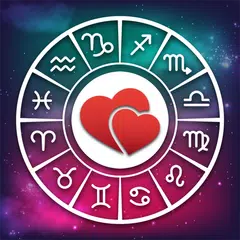 Love Horoscope - Free Daily Predictions
2.4.6.8
APK
Requires Android: Android 4.1+
Screen DPI: nodpi
SHA1: a9ad891bb56cd6617cb105117e9ab813ac3ae667
Size: 6.31 MB
What's New:
Thanks for using this app! We bring updates regularly to improve the accuracy of the predictions and performance improvements.
**Do you like this app? Please write a review on Google Play and share the app. Thanks!**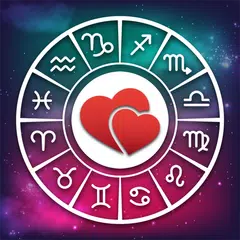 Love Horoscope - Free Daily Predictions
2.4.6.5
APK
Requires Android: Android 4.1+
Screen DPI: nodpi
SHA1: 66375ea0329ccf3dbe1634dcb713be20390f14c1
Size: 5.66 MB
What's New:
NEW: Fixed a connectivity bug for newer devices
Thanks for using this app! We bring updates regularly to improve the accuracy of the predictions and performance improvements.
**Do you like this app? Please help us and take a moment to write a review on Google Play, it helps a lot!**