Stopwatch Pro
關於 Stopwatch Pro
Stopwatch Pro(包名:one.vik.stopwatch)開發者是Monter Apps,Stopwatch Pro的最新版本1.7.9更新時間為2022年11月01日。Stopwatch Pro的分類是工具。您可以查看Stopwatch Pro的開發者下的所有應用並找到Stopwatch Pro在安卓上的126個相似應用。目前這個應用免費。該應用可以從APKFab或Google Play下載到Android 5.0+。APKFab.com的所有APK/XAPK文檔都是原始文檔並且100%安全下載的資源。
🤔 Why choose this stopwatch ?
Because it is simple, easy to use and free.
If you don't believe that this is the best stopwatch ?
🆓 Try it! you have nothing to lose as it is COMPLETELY FREE.
Then you can see it for yourself, that it offers a lot more than other stopwatches and the design is beautiful too.
💯 So if you need a stopwatch, you've found the best one.
🏆 No matter how you use this stopwatch, it will help you in any situation
Here are some examples for how our users use this stopwatch.
You can use it for any sport, workouts, running or even studying.
👉 But let's see why this is the best, here are the features in the free stopwatch app:
- Digital display with huge numbers
- Time display with two decimal places
- Stopwatch also runs in the background
- The timer function will be available later
- Separate lap time display
- Large stopwatch buttons for easy operation
- You can add unlimited number of laps
- Quick and easy stopwatch reset by holding down the button
- Stopwatch control with volume keys: volume down = new lap time and volume up = start or stop
- Easy sharing and exporting: with email, social or other applications
- Save stopwatch results to a text file or CSV file
- Option to record a separate last lap time when you stop the stopwatch.
- You can switch the button positions to make the stopwatch easy and more convenient for left-handed people
- One-handed use for large displays, buttons are placed at the bottom of the screen for easy access
- Free light and dark theme to choose from
- Keep awake: no automatic screen lock while the app is open
- The stopwatch is optimized for both large and tablet displays
✌️ As you can see from the huge list of features, we have thought of everything and that is why it is the best stopwatch app for android devices. If anything is missing, feel free to send a message to the contact information below. The timer is already being developed, it will come with an update later.
🛑 Try the free stopwatch now for any activity, be it running or jogging, professional sports, training and various exercises, HIIT, yoga, meditation, games, studying and learning, cooking.
🙉 You may also know the stopwatch as a chronograph or chronometer.
✅ Minimum permissions.
⌛ Frequent updates and active developer, the stopwatch is guaranteed to work on all devices.
🙏 The ad can be removed by making an in-app purchase.
🌟🌟🌟🌟🌟 Rate this app 5 stars if you like it and share it with your friends 💙
👍 If you have any problems or ideas on how I can improve the stopwatch app, feel free to send an email to
[email protected]
Check out our other apps as well.
Stopwatch Pro 1.7.9 更新
Added greek and serbian translation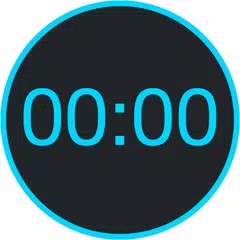 Requires Android: Android 5.0+
Screen DPI: 160-640dpi
SHA1: 3ac61d0cb5c1a34eb0bd85594c6696e7bda62500
Size: 4.93 MB
What's New:
Added greek and serbian translation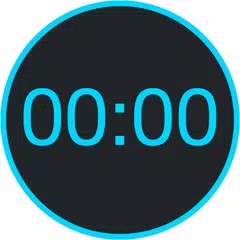 Requires Android: Android 5.0+
Screen DPI: 160-640dpi
SHA1: 1d61e5aec5171d1a0af8eaa3a7ae466e69fac4ed
Size: 4.76 MB
What's New:
Added Malaysian translation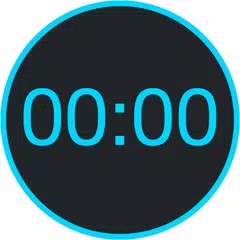 Requires Android: Android 5.0+
Screen DPI: 160-640dpi
SHA1: d239b4721d8a7d9e48d862951e1b97c6ab680042
Size: 5.64 MB
What's New:
Added Turkish translation.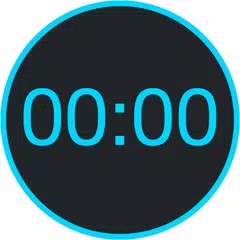 Requires Android: Android 5.0+
Screen DPI: 160-640dpi
SHA1: 2e323abe47e540d4c674c87d2e8bc50a97024905
Size: 4.71 MB
What's New:
Added Korean and Indonesian translation.
New reset confirmation option in the settings.