關於 虛擬吉他
虛擬吉他(包名:miwi.pocket.guitar)開發者是miwi,虛擬吉他的最新版本4.0.0更新時間為2019年05月10日。Real Guitar - Virtual Guitar Pro的分類是音樂與音效。您可以查看Real Guitar - Virtual Guitar Pro的開發者下的所有應用並找到Real Guitar - Virtual Guitar Pro在安卓上的44個相似應用。目前這個應用免費。該應用可以從APKFab或Google Play下載到Android 4.0.3+。APKFab.com的所有APK/XAPK文檔都是原始文檔並且100%安全下載的資源。口袋吉他模擬器應用程序 - 原聲吉他,終極和弦和標籤♬♬
Pocket Guitar : Real Guitar Free is a simulator app featuring classic and acoustic guitar sounds recorded with live guitars! Learn how to play the virtual guitar with free chords and tabs that we have in stock for you! The app has plenty of useful options and playing modes and is a perfect fit for both beginners and mastered guitarists.
Are you looking for a temporary music instrument substitution or want to learn and revise chords? Do you want to jam to a song that you like or maybe you need tabs of popular songs? Playing guitar music simulator is the way you spend your free time with more productivity ? All you need is Real Guitar or a Virtual Guitar app. You can strum, pluck and strike virtual guitar strings playing chords, riffs and even solo of any complexity.
Moreover, It's a great tool to learn guitar simulator for beginners and an amazing free game for kids. Millions of musicians around the world are fond of it for different reasons.
Pocket Guitar app by miwi , Main features :
High-quality sounds that are recorded professionally and mastred using genuine musical instruments give you the possibility to play without using the amp. The simulator has a simple user-friendly interface, with a small , micro storage size that lets you make music and songs as easy as never before.
>> Various types of virtual guitar and music app instruments:
- Acoustic Guitar simulator
- Electric Guitar by miwi
- Classic Guitar simulator
12 String to 24 string
Heavy Guitar or Metal Guitar by miwi
>> Magnificent playing options all in virtual guitar app:
- Solo mode to make beautiful solos (all music notes)
- Chord mode to practice strumming( Up to 24 Chords & Tabs in main screen)
- Right handed guitarists
- Nylon and steel strings
- Various strumming patterns
- Realistic guitar sound
Especially when you use headphones or external speakers. Sounds exactly like real guitar.
- Discrete Mode
Need to be quiet? Use your earphones, Earpods and nobody will hear that you're playing.
>> Pocket Guitar : All Chords and guitar tabs in micro-small Storage Size :
- Complete 24 chord library with the record function
- Learn scales on the Guitar band (useful when practicing guitar lessons)
- All notes and chords Included (Ultimate guitar notes coming soon )
The Pocket Guitar app is a great tool that can be used to:
- Beginners
- Teach kids how to play
- Make your lessons more fun
- Travel and practice guitar app on the go
- Learn new chords, songs, tunes, riffs and solos
- Get to know basics of the Bass Guitar
Why miwi Development ?
- You should definitely use the app to jam to songs when you travel and are away from your guitar or your musical instrument. Everyday practicing helps improve sense of tempo and rhythm and is definitely a way to be one of guitarists masters.
- It's a must-have tool for beginners as well as for rock band guitarists and game admirers.
- To learn scales is a great way of exploring the fingerboard (fretboard) and improving your solo and chord performances.
- never use the application with a very large storage space, there are thousands of guitar application that try to adopt that the width of storage space is a mark of quality, except that most try to develop their application through gaming engines, our team tries to create the best quality with the minimum of storage space for all users to enjoy a real guitar experience with the preservation of the health of your phone.
Whether you're striving to become the next rock guitarist or simply looking for free serious apps to be more productive with music, Real Guitar will provide you and all your friends with a lot of good experience.
虛擬吉他 4.0.0 更新
Your Virtual Guitar is Now in Your Pocket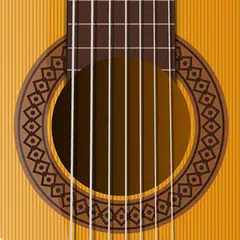 Real Guitar - Virtual Guitar Pro
4.0.0
APK
Requires Android: Android 4.0.3+
Architecture:
Screen DPI: nodpi
SHA1: b5db8ee26522a65868637879f3146d57773a9d7a
Size: 13.26 MB
What's New:
Your Virtual Guitar is Now in Your Pocket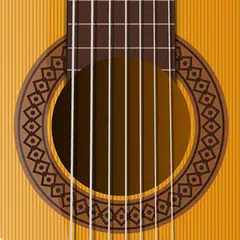 Real Guitar - Virtual Guitar Pro
3.0.2
APK
Requires Android: Android 4.0.3+
Architecture:
Screen DPI: nodpi
SHA1: 7a230c94bc85086c02fb402aa2a0f33f79813c19
Size: 12.79 MB
What's New:
The New Pocket Guitar - Your Virtual Real Guitar
- Improved Response Speed of Pocket Guitar
- Improved Sound Quality
- Improved graphics Quality
- Compatibility problems Fixed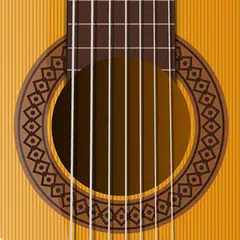 Real Guitar - Virtual Guitar Pro
3.0.1
APK
Requires Android: Android 4.0.3+
Architecture:
Screen DPI: nodpi
SHA1: 99bf3c9fc0c80ee49fa131e290e28b4a74145765
Size: 12.69 MB
What's New:
The New Pocket Guitar - Your Virtual Real Guitar
- Improved Response Speed of Pocket Guitar
- Improved Sound Quality
- Improved graphics Quality
- Compatibility problems Fixed