Lost Light - PVPVE
關於 Lost Light
Lost Light(包名:com.netease.h75na)開發者是Netease Games Global,Lost Light的最新版本1.0更新時間為2022年09月23日。Lost Light - PVPVE的分類是動作,包含如下標籤:策略 和 生存。您可以查看Lost Light - PVPVE的開發者下的所有應用並找到Lost Light - PVPVE在安卓上的65個相似應用。目前這個應用免費。該應用可以從APKFab或Google Play下載到Android 5.0+。APKFab.com的所有APK/XAPK文檔都是原始文檔並且100%安全下載的資源。
Join the "Firefly" task force and unveil the sinister plot behind the exclusion zone. Survive the brutal domain where humanity ceases to prevail and danger lurks in every corner!
The world of Lost Light abides by the rule of "high risk-high return." You could either sneak your way around and scavenge for supplies or go out with guns blazing and plunder like a warlord. Upgrading and trading are also essential to build up your strength and keep your enemies at bay Armed to the teeth or be a minimalist in the next mission? Each decision will affect your chances of survival in Lost Light. And that's the way warfare is.
PLAYER DRIVEN ECONOMY
"Scavenge for resources and trade your way to a fortune.
Build your shelter and survive the post-apocalypse."
ALL ABOUT TACTICS
"Come out with guns blazing or go stealth? Armed to the teeth or keep a low profile?
Your tactics could mean life or death!But remember, if you die in combat, you lose everything—the loots are not yours until you make it out alive!"
FULL CUSTOMIZATION
"Realistic modifications and full customization offer thousands of possibilities.
You'll find the perfect firearm no matter your playstyle!"
CO-OP & PVP
Co-op with four friends, wreak havoc, return to safety, and bring home the loot!
Cross-Platform Play
PC gamers can now feel the exhilaration of battle. Players on mobile devices and PC will be able to chat with one another for a cross-platform gaming experience. Form parties across the different platforms to complete more challenges and achieve the impossible!
Download now and play for free — Experience the thrill TODAY!
Follow us:
Official website: https://www.lostlight.game/
VK: https://vk.com/lostlight.game
Facebook: https://www.facebook.com/lostlightgame
Discord: https://discord.gg/lostlightgame
Lost Light 1.0 更新
New gun skin: Purchase the Jungle Elite gun skin during the first week of launch to save 30%.
Rerun of Ghost Force: Grab one to become the mysterious fighter in the Exclusion Zone and the ghost haunting the battlefield. Buy it in the first week to enjoy 20% off!
Rainy day added: Looting in the gloomy forest is getting harder. Be ready to overcome the challenge of rain and escape!
New area of Mt. Akiyama available: The Resort Area in Mt. Akiyama will be open for exploration.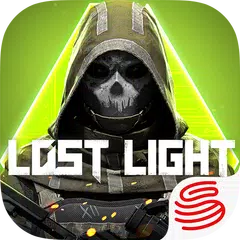 Lost Light - PVPVE
1.0
APK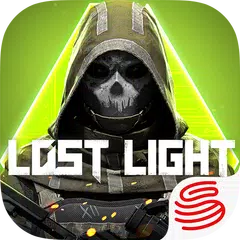 Lost Light - PVPVE
1.0
XAPK
OBB