DGT GTD Toodledo plugin [Beta]
關於 DGT GTD Toodledo
DGT GTD Toodledo(包名:com.dg.gtd.toodledo.demo)開發者是dgtale,DGT GTD Toodledo的最新版本0.1.39更新時間為2019年03月18日。DGT GTD Toodledo plugin [Beta]的分類是生產應用。您可以查看DGT GTD Toodledo plugin [Beta]的開發者下的所有應用並找到DGT GTD Toodledo plugin [Beta]在安卓上的184個相似應用。目前這個應用免費。該應用可以從APKFab或Google Play下載到Android 2.2+。APKFab.com的所有APK/XAPK文檔都是原始文檔並且100%安全下載的資源。
*THIS WILL NOT LAUNCH BY ITSELF*
This is a FREE! extension for "DGT GTD & ToDo" that lets you synchronize with Toodledo.
Launch this extension through footer icon in DGT GTD > "Utilities" > "Synchronize Now".
Note: work-in-progress
Toodledo® is registered trademark (http://www.toodledo.com).
DGT GTD is not affiliated with or endorsed by the Toodledo Company.
SOFTWARE DISCLAIMER !!!
Make sure that you completely understand the potential risks before you start using this synchronization software.
Please be aware that this extension is still in alpha stage, therefore loss of data from your device or Toodledo account might happen. If you want to give DGT GTD a try, please create a temporary Toodledo account or do frequent backup of your existing account.
The use of this software is done at your own discretion and risk and with agreement that you will be solely responsible for loss of data that results from such activities.
You are solely responsible for adequate protection and backup of the data.
No advice or information, whether oral or written, obtained by you from me or from my website shall create any warranty for the software.
Features:
- sync folders
- sync contexts
- sync tags
- sync goals
- sync tasks
- sync notebooks
- advanced repeat options
Known DGT Toodledo Sync. limitations:
- Locations not yet supported
Toodledo.com limitations:
- Requires paid PRO account for project and checklists to sync properly (hierarchy feature is supported only for Toodledo.com PRO accounts)
- PRO accounts support only 1 hierarchy level, in other words Toodledo.com PRO doesn't support multi-level subprojects
- FREE accounts don't support hierarchy at all
- Tag : A comma separated string listing the tags assigned to this task. Up to 64 characters !
- "Additional notes" of tasks are not supported
Take it or leave it. I'm sorry for that but I'm in charge of enhancing the DGT GTD and I don't have time to find workarounds to the Toodledo.com limitations.
DGT GTD Toodledo 0.1.39 更新
Llama and Tasker users with Oreo and Pie devices have to change (respectively) Action/Target from Service to Broadcast Intent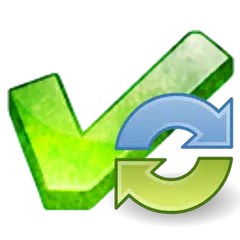 DGT GTD Toodledo plugin [Beta]
0.1.39
APK
Requires Android: Android 2.2+
Screen DPI: 120-640dpi
SHA1: 759a240baa79171d98c4a12c67d1a8a6918df15b
Size: 1.49 MB
What's New:
Llama and Tasker users with Oreo and Pie devices have to change (respectively) Action/Target from Service to Broadcast Intent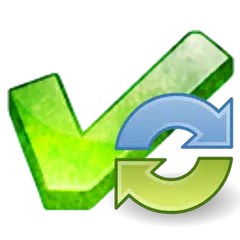 DGT GTD Toodledo plugin [Beta]
0.1.37
APK
Requires Android: Android 2.2+
Screen DPI: 120-640dpi
SHA1: 52945b6a67c8636f959e4518c386a8a8276c33a4
Size: 1.49 MB
What's New:
Fix error 414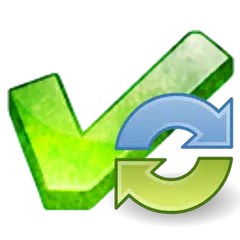 DGT GTD Toodledo plugin [Beta]
0.1.34
APK
Requires Android: Android 2.2+
Screen DPI: 120-640dpi
SHA1: 3118013ca13e4f3d43164c2f8e14d2623a1fbc12
Size: 1.49 MB
What's New:
Changes and fix for Oreo and Pie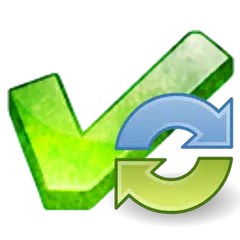 DGT GTD Toodledo plugin [Beta]
0.1.33
APK
Requires Android: Android 2.2+
Screen DPI: 120-640dpi
SHA1: 233425a781444b0d96f2212542c0e4697eda82ce
Size: 1.29 MB
What's New:
Changes and fix for Oreo