Updated: May 20, 2021
Tsuki's Odyssey Review

Tsuki Odyssey
Soft grass beneath your paws, a glimmer of the distant lighthouse.... It's home.
Get it Free
Tsuki's Odyssey is an adorable adventure game with a mixture of home decoration and farming simulation. The game is a mobile game developed by RapBot Studios and released for early access by HyperBeard in April 2021. The gameplay is simple but addictive, and the lovely creatures, exquisite graphics, and tons of customization options surely make it a game that I just can't stop playing. Now let's take a closer look at this cute adventure game.
What's Tsuki's Odyssey?
Our old friend Tsuki is back! This time he will embark on a new adventure. Tsuki got a magic phone from a stranger on the way returning home, which can help him travel wherever he wants on the map. The horrible thing is that his house had been broken into and robbed when he came home. In the game, your mission is to complete various tasks like fishing, farming, watching ads to gather enough carrots for Tsuki, so he can afford the furniture and home items in the shop and make his two-floor house a warm and cozy place again.
The most fascinating part of the game is decorating. Tsuki's Odyssey offers tons of customization options for its players. like bed, stone table, bookshelf, and more. All these furniture and items can be obtained from Yori's store purchasing with carrots. Yori's daughter Pipi runs the second store, and you can get some fun items like snacks, toys, accessories, and more. The price will vary based on which product you want to buy. Stone table, for example, costs 600 carrots while some decor items can be extremely expensive, like 2000 carrots.
So you need sufficient carrots to purchase these items. The first method to obtain carrots is through planting! There is a small farm next to your house, and you can plant carrot seeds there and wait about 2 hours to harvest free carrots. Fertilizer will help speed up this process. The second way is through fishing. The fish you catch in the river can be exchanged for a certain number of carrots in Yori's store and Town Hall. The draper will stop by your house at a certain time in a day, and you can get about hundreds of carrots by watching video ads. Tsuki also offers daily login rewards. By logging in every day, you can get free carrots and furniture.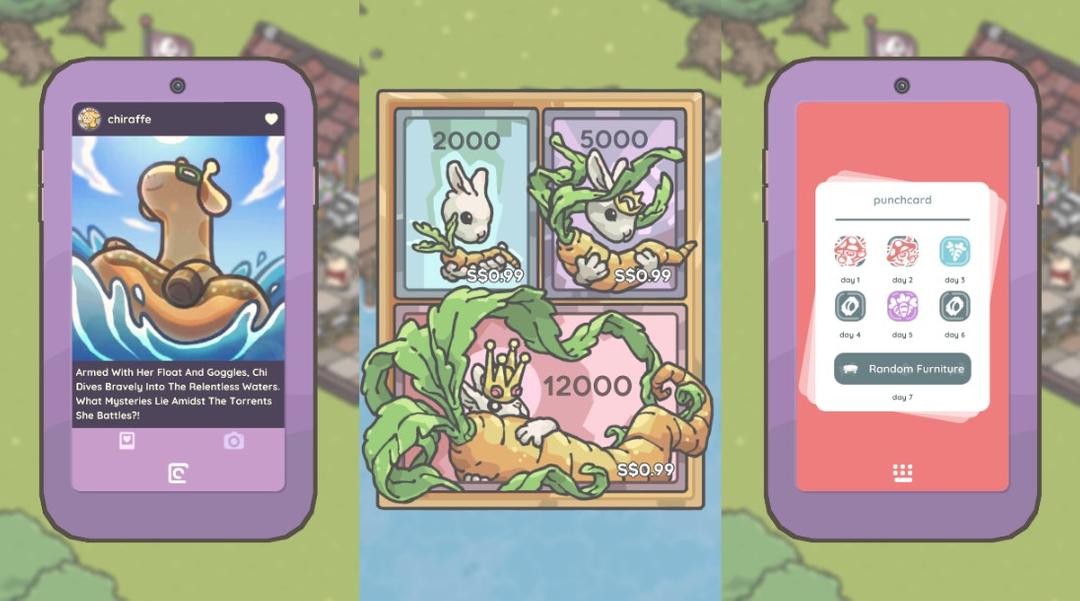 Players can also purchase carrots packages with real money. It's free to download the game on Google Play but contains ads and in-game purchases. Prices start from $0.99 and the purchase is optional. The controls in the game are pretty simple, all you need to do is to tap the screen to interact. As you progress, there are more characters and locations unlocked. Make new friends and use the magic phone to visit their homes and get some decorating inspirations.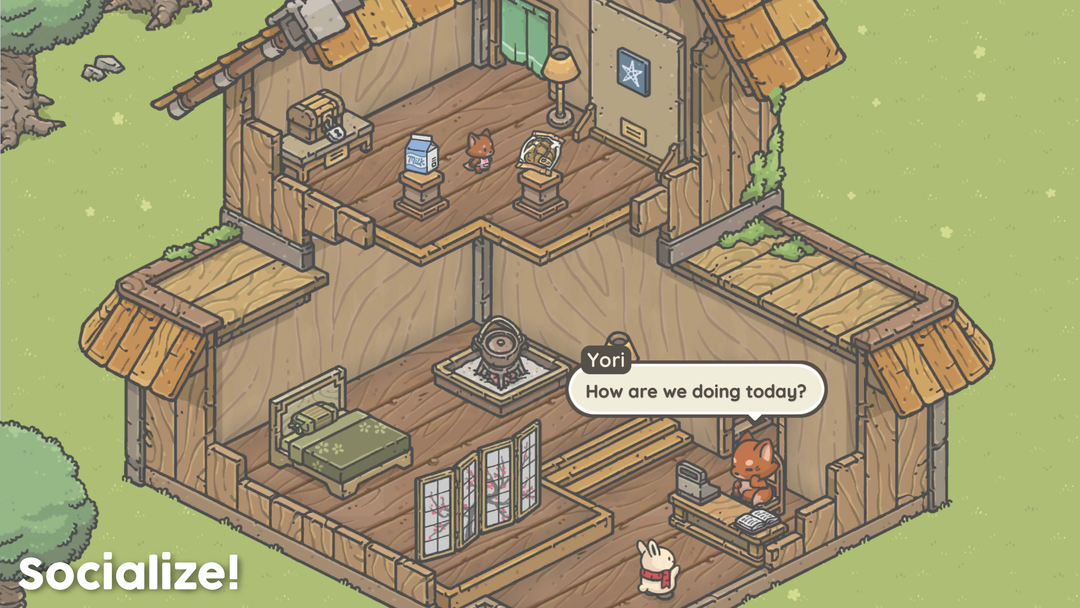 Conclusion
Tsuki's Odyssey is not challenging and is a great option for both kids and adults to download and play in their free time. The graphics are great and you can do some leisure activities like farming and fishing in the game. Players who love cute animal-themed adventure games should definitely try this one!
Pros:
Explore the world Tsuki world.
So many fun activities waiting for you, like farming, fishing, making friends.
Simple controls and cute graphics.
Cons: