Updated: May 19, 2021
Touhou Lost Word Review - A Beautiful Animated RPG for Touhou Fans

Touhou LostWord
Visit Gensokyo, and meet the beloved characters of Touhou in the #1 Touhou RPG!
Get it Free
Touhou Lost Word is a Touhou Project-themed mobile game which is developed by Good Smile Company together with NextNinja. It is a bullet hell shooter featuring a wide cast of original anime girls within this series. Meanwhile, as a gacha RPG, you can summon different characters in this game and deploy your favorite ones to win the combats and level up. Touhou Lost Word has great anime and graphic design as well as fun plots, so you can actually get visually satisfaction while playing this RPG.
INDEX
Beautiful Anime & Graphic Design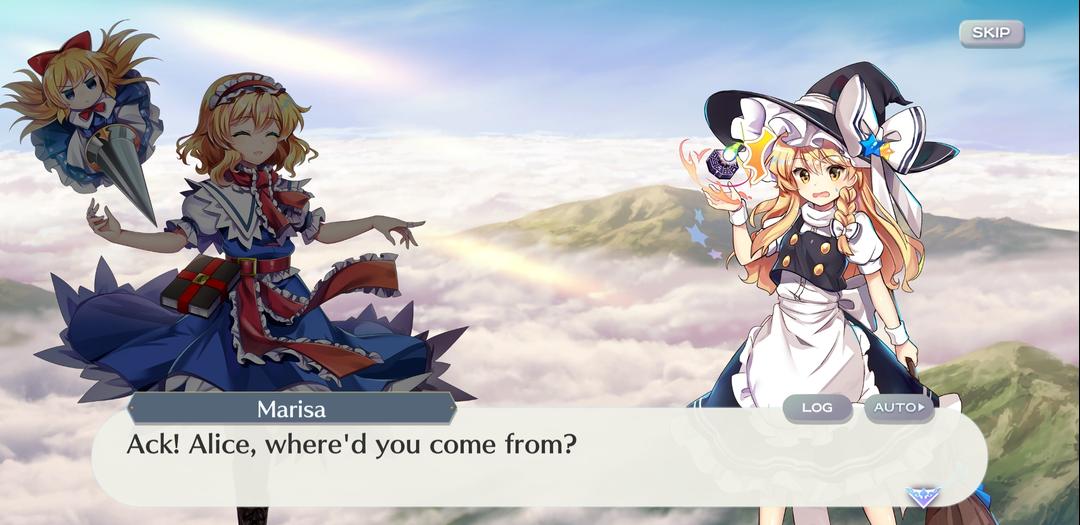 Touhou Lost Word takes place in Gensokyo with well-known characters in Touhou Project including Reimu Hakurei, Marisa Kirisame, Yukari Yakumo, Youmu Konpaku, Alice Margatroid and many more. The character animation and graphic design are extraordinary in Touhou Lost Word. If you are already familiar with the Touhou Project, you will be surprised of how great the art work is done in the game.
Other than that, Touhou Lost Word has a rich storyline with many fun dialogues between different characters, and you can choose different voices for each character as you like. The background music is also top-notch. All these visual and auditory satisfaction makes players enjoy the interesting plot while attending the combats and leveling up.
Collect Characters with Their Own Unique Abilities
The characters in Touhou Lost Word have their own background and special skills. You can summon more characters in Pray. Each Pray costs certain amounts of Coins and Seal Crystals. And you can see the characters you owned in Story Card List.
Before each battle starts, you can form your team with the characters that match the enemy types or have the preferred skills at that round. The Guests at each battle are fixed in their position and cannot be replaced or removed, but you can choose other empty positions with the characters you want. As each character has their own unique abilities, you will see beautiful combat animation when your characters cast out their skills or spells.
Explore the World and Fight Against Waves of Enemies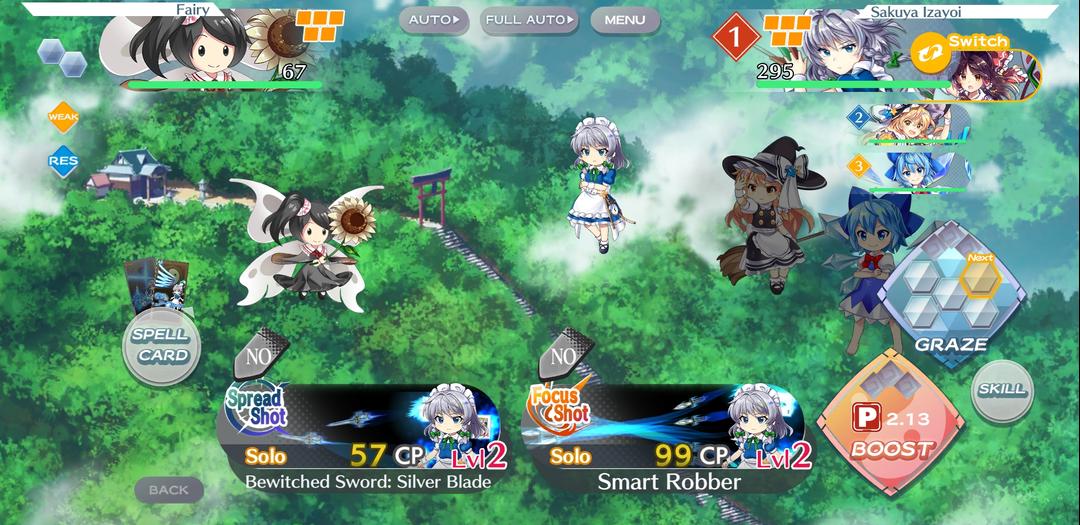 During the combat, the enemies are on the left side and your party are on the right side with front and back line formation. You can switch the position if you want, but once you make the switch you will have to wait for a cooldown to switch again. The health bar of both sides are shown above the screen, and on the bottom you can perform different abilities including Spell Card, Spread Shot, Focus Shot, Boost, Graze an Skill.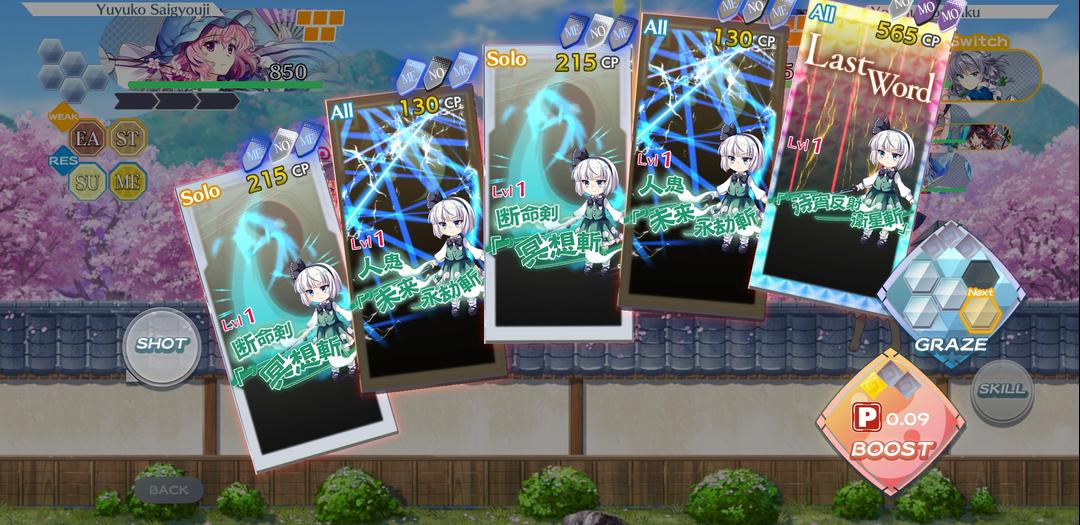 Spread Shots are better for P items which can generate Spirit Power so your characters can boost up their power, while Focus Shots are more focused on damage. Spell Card is where you can cast out special spells of each characters to do powerful damage to the enemies. If you use Boost, the Shots and Spells will have increased damage power. After you complete the prologue, the auto battle mode will be enabled so you can choose to fight on your own or let the system play for you instead.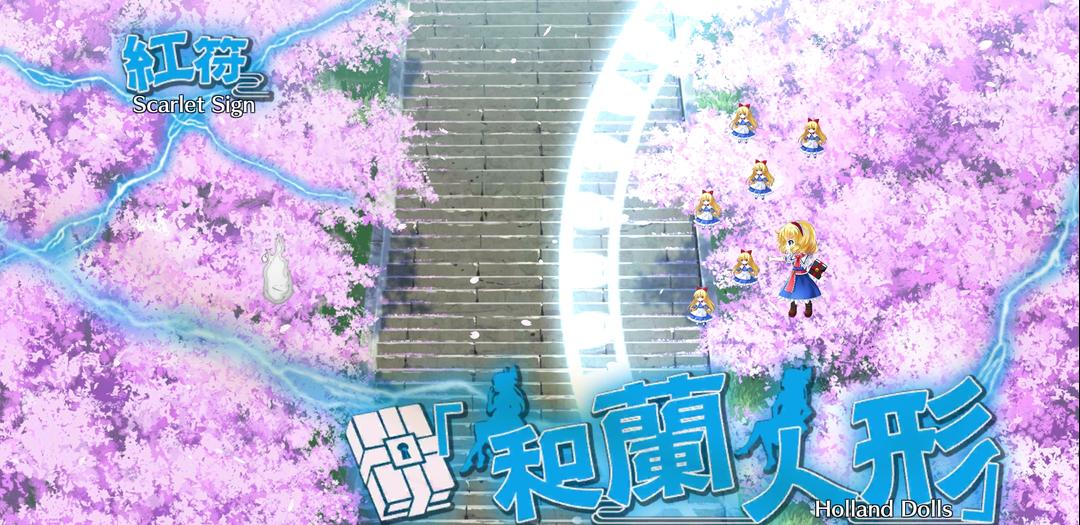 Each battle costs Spirit P to start, if you run out of Spirit, you can collect it from The Shrine as well as Coins from the Offering Box in Services as they will be produced as time passes by.
Conclusion
Apart from the fantastic music and art design, the informative guide lets players easily get started on each feature quickly. The gacha rates seem fair at the beginning as well, but it is hard to progress as players reach higher level. All in all, if you are a Touhou fan, you should try it out at least for its art and music, you won't be regret!
Pros:
Great animation and art design
Fantastic music and customizable character voices
Interesting storyline
Easy-to-handle controls
Cons:
Hard to progress after reach higher level