Updated: February 5, 2021
The Legend of Neverland First Impressions
Get it Free
The Legend of Neverland is a gacha mmorpg with great graphics and scenery design. You can summon cute Flower Fairy as your companion and help you fight the monsters in the battle. Now you can download Legend of Neverland for Android at APKFab for free.
Customize your character from inside out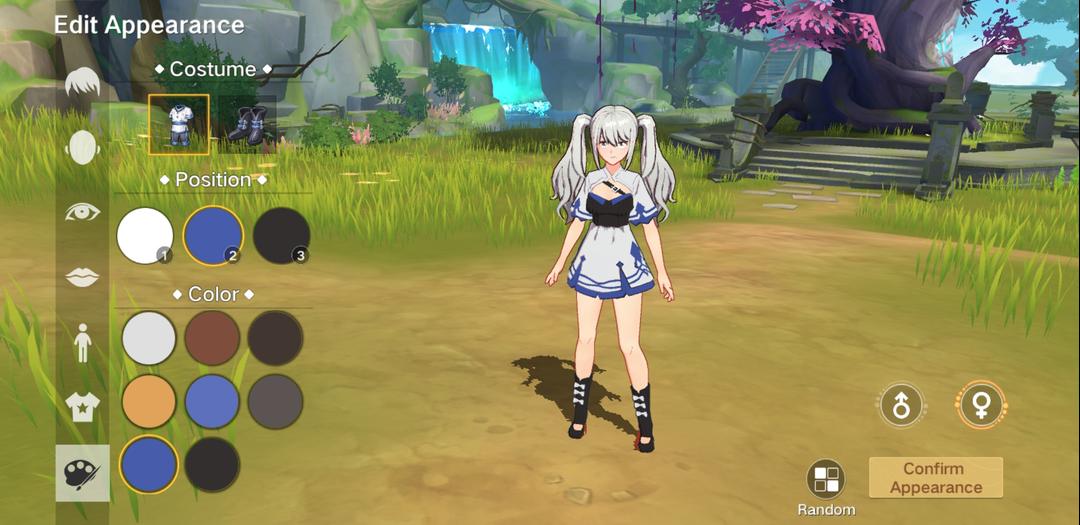 When you open The Legend of Neverland, you will select your character's gender and customize the appearance and outfit in every detail. You can choose from countless types of eye shape, skin color and hairstyle as you like, and pick a piece of armor that suits your combat style the most.
After you win the battles against monsters, you will get different outfits, equipment and gear as rewards, and you can switch them for fashion or gaining more power. And you can use Stain feature to change color of the outfits or Miru to standout in the game.
Explore the mystery world and complete the quests
Legend of Neverland has a giant world for you to explore and unveil the mystery of Cabala. There is a main quest and side quest for you to complete to get prizes and level up. The quests are divided into several parts including talking to a certain NPC, searching for something that is required by the storyline, or joining battles against monsters, and they are not hard to accomplish as you can use the auto-path and auto-battle function to save your time.
The character can be teleported to any place that you have unlocked in the Map within seconds, and you can quickly access to certain places to gather enough amounts of resources to complete the missions.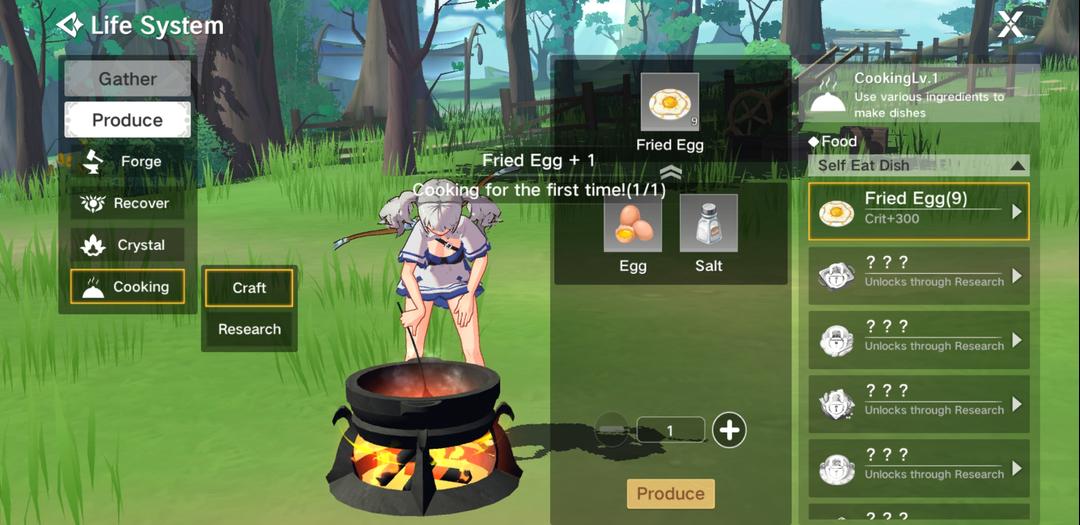 One feature that impresses me is that while exploring the world, your character will learn a lot of life skills including gathering resources and producing food and items, just like what we will learn when we grow up step by step in the real life.
Summon unique Flower Fairy to be your partner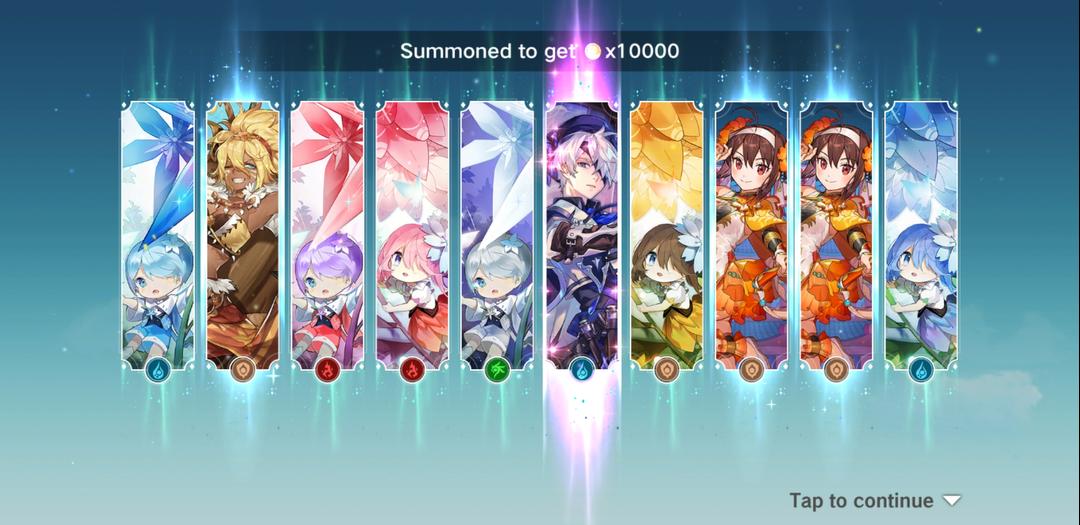 Flower Fairies in Legend of Neverland have their own attributes and skills. You can summon Flower Fairies by spending 300 Summon Seeds for each time. As you level up, you can add more Flower Faries into your battle formations to gain more CP in the combats.
In the Flower Fairy Workshop you can dismantle unused Flower Faires to retrieve Fairy Essence which can be used to trade for Flower Fairy Fragments, or use the advancing materials to advance the Flower Fairy to higher rank as well.
Battle against monsters to gain various rewards
Through the daily missions and quests you will encounter lots of monsters and fight against them to receive rewards and gain EXP. The game supports auto-battle function so you can set your hands free during combats. Besides the regular combats, Arena and Guild modes will be unlocked so you can join teams with players around the world to fight together, or challenge them to rank up the leaderboard.
In Arena you can pick the opponents from the list that has lower or comparable CP as yours so you can have more chance to win the combats. In the Arena modes there is no auto-battle function so you have to fight on your own. Once you win the combat, you will get more arena pints and receive in-game currency as point rewards.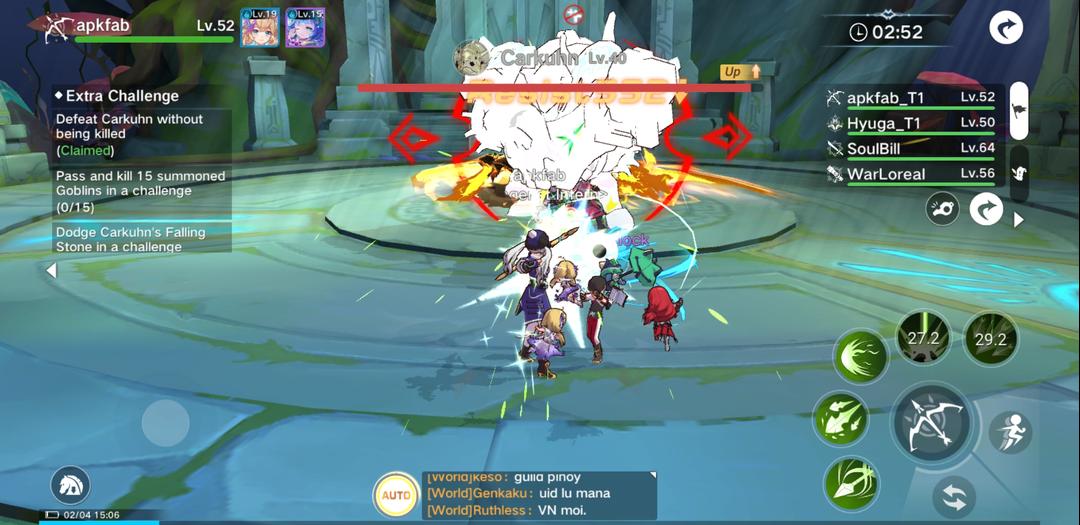 After you join a Guild, you can take on daily Guild quests to earn Guild Contribution which can be used to buy Summon Seeds, chest, coins and other useful items. And the members in the Guild can send and receive red pockets among each other as a gift.
Conclusion
As a gacha RPG, Legend of Neverland doesn't seems pay to win and offers generous gifts through different events and quests. The gameplay and control is simple and doesn't require too many skills, so it might be boring for experienced players seeking for complex or exciting game experience.
Pros:
Great character and scenery design
Customizable character appearance and outfits
Cons:
Might be boring for skilled players