Updated: May 11, 2021
Summoners War: Lost Centuria Review

Lost Centuria
YOU AGAINST THE WORLD. Fight a real battle in Lost Centuria!
Get it Free
Summoners War: Lost Centuria, the hit mobile game developed by Com2uS, was published on Apr 29, 2021, and is available worldwide for free download in 15 languages. As an addictive RPG, the game features the strategy and battle content within the original title Summoners War: SkyArena. Before its release, Summoners War: Lost Centuria saw more than 6 million pre-registrations and had managed to attract massive amounts of attention. Now it's available on both Google Play and App Store, and let's take a close look at this game.
What's Summoners War: Lost Centuria?
Summoners War: Lost Centuria is the latest title to the global hit Summoners War games series, and it's also an addictive fantasy RPG for fans who show love and passion for the franchise. In the game, your mission is to become the strongest summoner and choose up to eight unique monster cards to build the most powerful team of fighters you can to battle against other summoners. There are various heroes with different skills and abilities to pick, from strong attack characters to healing & support heroes. To win the game, players need to have a crystal clear picture of their fighters' strengths and weaknesses and try to find a balance in their team.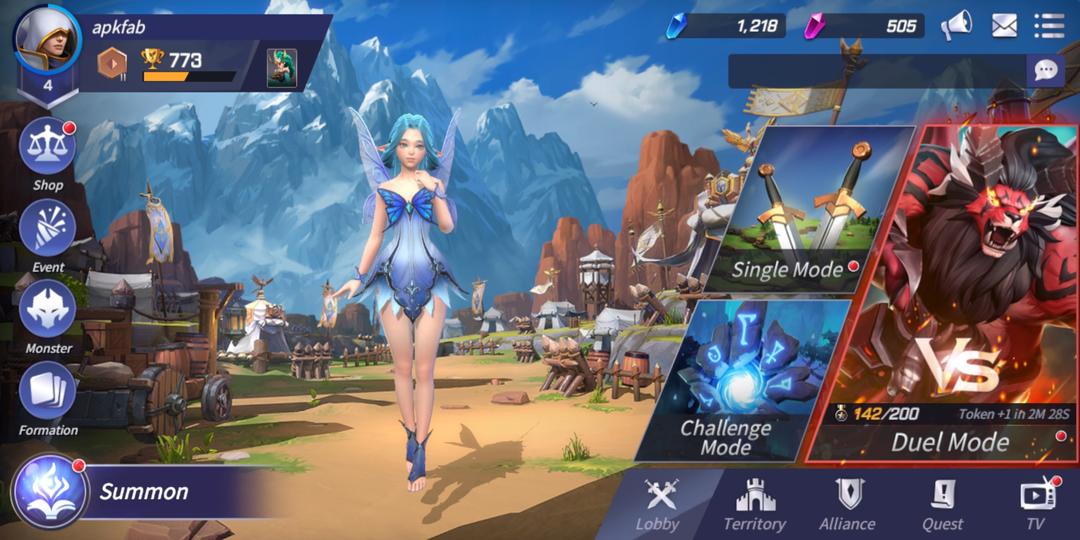 Like lots of role-playing games, Summoners War: Lost Centuria offers a variety of monsters with different skills and abilities. Monsters are mainly divided into three types: offensive characters, defensive characters, and supportive characters. Each monster possesses one of five attributes: Fire, Water, Wind, Light, or Dark. It's crucial for players to use the correct attribute of a monster to deal more damage to their opponent.
Monsters can be summoned by using resources like books and gems. Players can also purchase powerful heroes in the Shop or obtain these characters by joining battles. In order to win the game, you have to strengthen your monsters. There are three ways to make your monsters stronger: level up your characters, strengthen your heroes with Runes, or equip them with Skill Stones.
Summoners War: Lost Centuria has two types of battle modes: Single Mode and PVP Mode. The game's PVP battles are obviously its focus, which allows players to join 1v1 real-time combats with players from all over the world. Tapping on the Duel Mode or Challenge Mode will trigger the matching process. You can analyze the opponent's deck and think about your strategy first.
Players also have to pick 3 summoner spells for their deck before entering the battlefield. Summoner Spells are cards that can be used in battles. Each spell features a unique effect, and there is a wide range of spells to choose from to benefit all of your allies, such as defensive spells, healing spells, and even removing debuffs.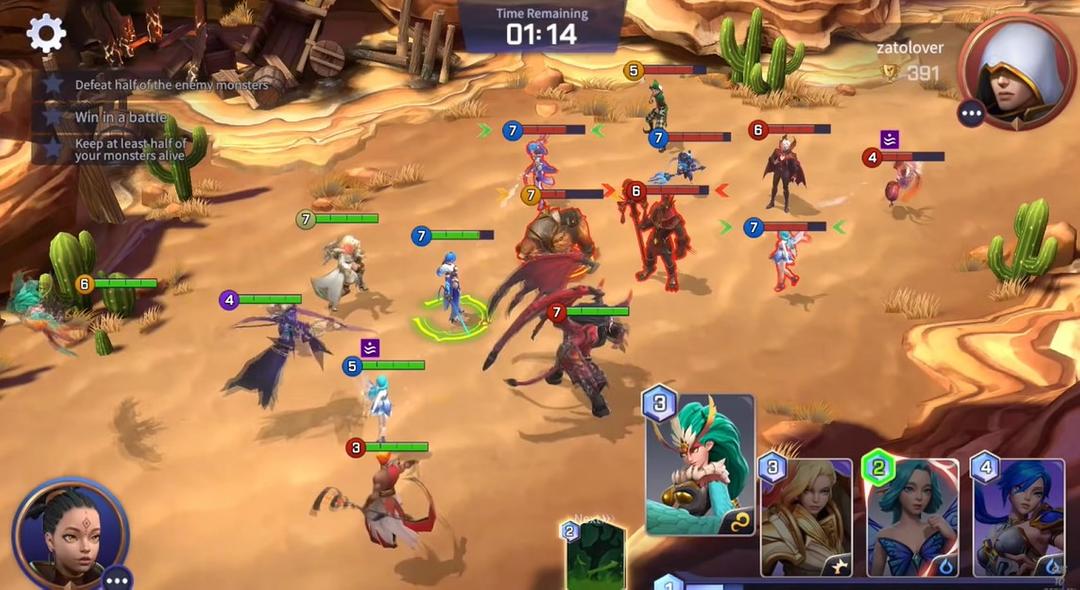 After landing on the battlefield, there are four monsters in the backline and four in the frontline that can perform basic attacks automatically. In order to defeat the opponent, players have to step in and manually activate hero skills that can provide various different effects ranging from heavy-hitting attacks to healing, buff, and debuffs. Using these skills costs mana, which is displayed by a charging bar on the right bottom corner of the screen. When you have enough mana, you can tap a monster card and unleash the most powerful skill.
In addition to the thrilling PVP mode, there is a wealth of other fun elements in the game. For example, you can send heroes to complete various missions to earn rewards or fight against enemies to regain the dominance of the occupied continent.
Conclusion
The game offers exciting real-time PVP combat with another real player, and the graphics are great! There is no auto-play in this game, making it more challenging. Players not only have to pay full attention to their battles but act fast to use the right skills to counter enemy moves. For longtime fans of this franchise and RPG lovers, Summoners War: Lost Centuria is a great option to download on your mobile devices and play in your free time.