Updated: April 16, 2021
Smash Legends Review – An Intense Multiplayer Action Game for Mobile and PC platforms
Smash Legends
A real-time multiplayer action game, SMASH LEGENDS!
Get it Free
Smash Legends is an intense multiplayer action game developed by Line Games and 5minlab. It has been released on PC and mobile platforms with full cross-play support. In the game your goal is knock your opponents out of the arena and survive to the last for every 3-minute match. Smash Legends have multiple game modes for players to choose, including 1v1, 3v3 and up to eight player battle royale. Let's take a look at its new trailer below.
INDEX
Gameplay & Controls
Smash Legends support multiple languages including English, Japanese, Korean and German, etc. In the game players can choose from eight characters each with their own unique skills. The gameplay is similar to Super Smash Bros where your task is to beat the opponents out of the arena.
The controls are easy to handle. On the battlefield, players use the move pad at the left corner to move around and tap the skill buttons at the right corner to perform different attack skills on the opponents.
Fast-paced real-time brawler with multiple game modes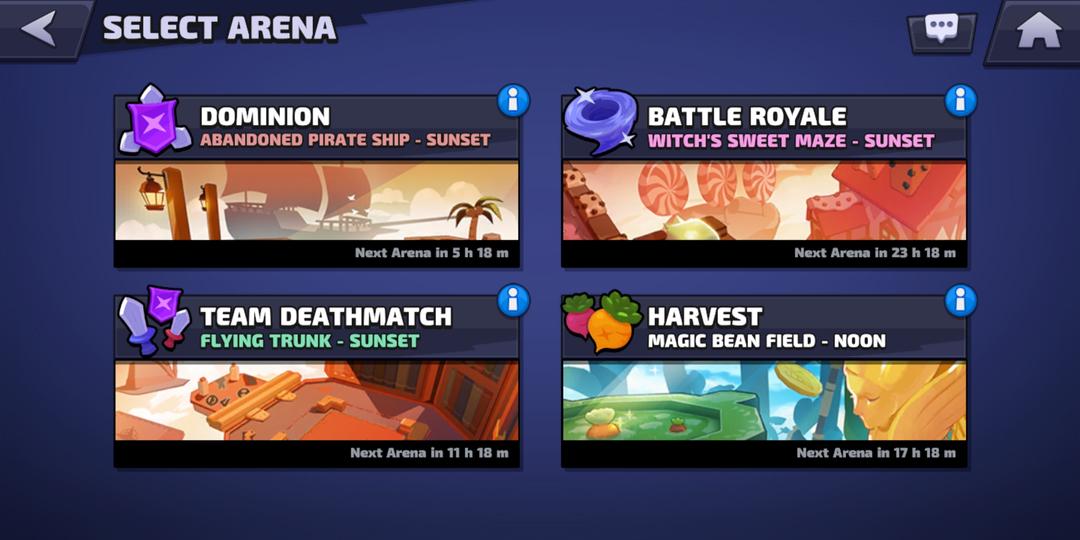 So far the game has various battle modes including Dominion (3v3), Battle Royale (8-player), Team Deathmatch (3v3), Harvest (4-player), Duel (1v1) and so on, each with different skills and matching strategies to play with. The Dominion is the only mode available at the beginning and you only have one Legend named Peter to play with. After winning more battles players can unlock other modes and Legends.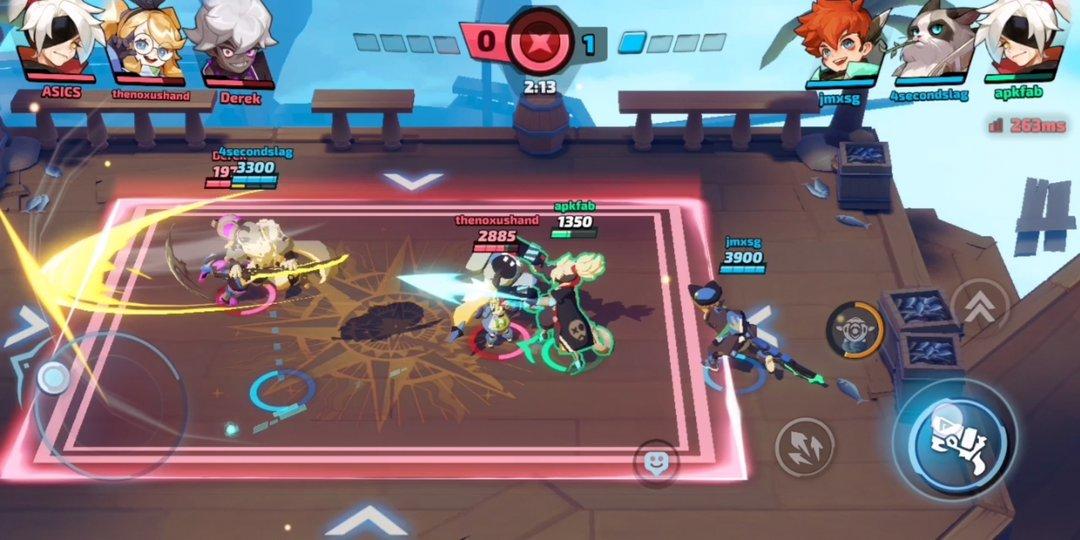 Dominion mode is a real-time 3v3 mode where players are trying to occupy the area with their other two allies for as many times as possible comparing to their opponents. Which team occupies the area for more times wins the battle.
Battle Royale is a fast-paced multiplayer battler with 8 players in total on the battleground. Your goal is to charge around and try to knock your opponents out of the arena before they do the same to you. The arena is set in a floating island, and when the players' HP is low, they are more likely to get knocked out of the island. The last 5 players survive on the arena will be rewarded with Medals, and the higher rank you are, the more Medals you can get.
Collect and upgrade you Legends
When you win a battle you can earn rewards such as Arenas and Reward Boxes which contain coins, puzzle pieces, and Legends. The puzzle pieces are used to upgrade your Legends and increase their stats.
Currently there are eight Legends in Smash Legends belonging to five classes: Vanguard, Fighter, Marksman, Supporter, and Assassin. You can unlock new Legends by winning more battles in the arena.
When you reach Level 5 and Level 8, you can unlock new abilities and gain more power. Moreover, if you can get the character shard, the character can be released.
Conclusion
All in all, Smash Legends is an interesting and intense real-time multiplayer brawler with different game modes for players to choose from, plus it is free to play. The graphic is vivid and the controls are easy to grasp. But due to the high quality art design, the game constantly gets network errors. Hope the developers can fix this problem so players can get better game experience.
Pros:
Nice graphic design
Simple controls
Multiple game modes to choose
Cons: