Updated: July 14, 2021
Shining Nikki Review: Nikki is Perfect, You Don't Have to

Get it Free
A common complaint from both the woman and the man is that "Why do I (does she) have a wardrobe full of dresses but still have (has) nothing to wear?" Technically, it's not only an unanswerable question, but also an unsolvable problem: Women simply need a new dress for numerous new occasions. Luckily, thanks to dress-up games such as Shining Nikki, keeping buying new clothes doesn't necessarily mean money burning a hole in your pocket.
Created by Papergames, Shining Nikki is a sequel to Love Nikki, a global dress-up hit since 2015, but has more detailed and realistic graphics, and of course, more beautiful dresses. For the most part, the gameplay is similar to that of its predecessor, yet new features have been introduced. Why don't we walk it through and find out what make the Nikki series so attractive to so many players?
Claim victory in each and every beauty competition
Nikki as a talented stylist leads a life full of challenges. Some are started because she wants to give a lesson to arrogant stylists; some are just friendly competition with passers-by; some are for a particular occasion. In a word, wherever she goes, Nikki is ready for beauty competition.
Three things determine whether Nikki will claim victory on a stage or not.
First, the style of a competition. It is the determining factor of styling power, or your score. If you dress Nikki up without focusing on the style required, chances are you will lose, no matter how attractive Nikki becomes. Second, clothes Nikki wears. There are seven categories of clothes, including hairstyle, dress, coat, shoes, accessories and more. The rarer a clothing piece is, the higher styling power it has. Match the style of clothing pieces to that required in a stage and you stand a good chance of winning.
Third, boosts during competitions. Your overall styling power can get additional boosts while your outfit is being rated. Just tap a button corresponding to a piece of clothes under assessment. For example, tap the Perfect Hairstyle button at the bottom when Nikki's hairstyle is being rated. Besides, you can use Designer's Reflection, the power of great stylists in the past, to get even higher scores.
Have nothing to wear? Buy or craft
In Shining Nikki, you may face the same problem as you do in real life: You have nothing to wear, or what you have cannot bring you to victory. In this case, you can either buy new clothes in the apparel store or craft by yourself. You will need coins or diamonds for new purchases, which are gained generally from quests, stage clearance, daily login and more, and are enough to buy nearly every piece of clothes you like.
Crafting new outfits on your own is also a good idea. While clothes in the apparel store works well on their own, crafted pieces are often part of a set. Crafting one item needs multiple pieces as materials, which you can get either from the store or particular stages. After a set is crafted and all stages in one chapter are cleared, you can enter the next chapter.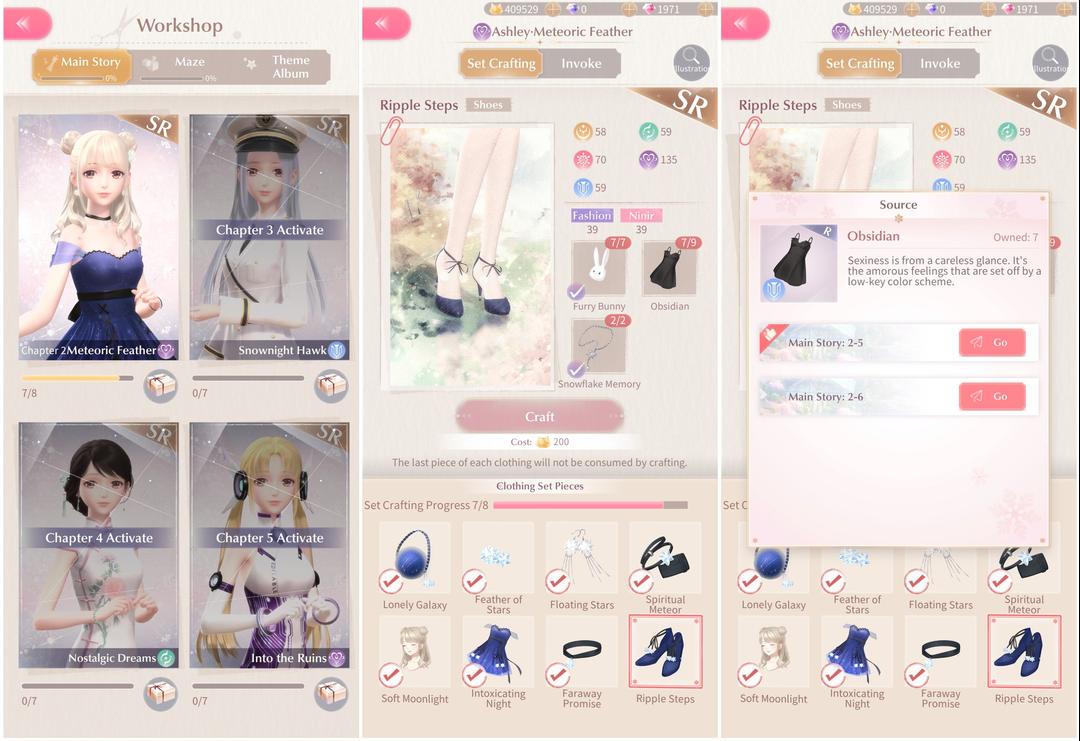 Shining Nikki is not just about outer beauty
In addition to everything about clothes, Shining Nikki has more to offer, hidden in the main story. For example, you should never judge a book by its cover, especially when you're the one blessed with good looks. It sounds a bit sarcastic when Nikki, the virtual girl born with attractive appearance, perfect body shape and numerous pieces of clothes, called for the boycott of body shaming and appearance discrimination. But I think this at least serves as a reminder for girls who are obsessed with outer beauty not to ignore the fact that inner beauty matters much more.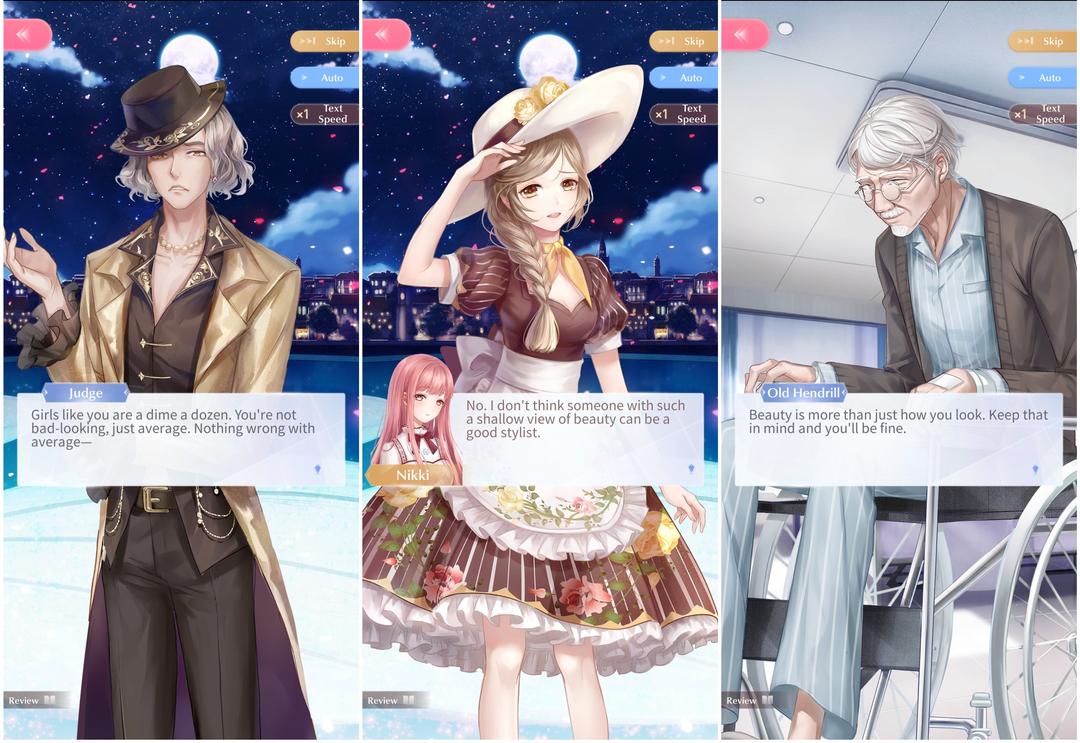 Conclusion
This 3D dress-up game about Nikki holds great attraction to girls who love beautiful clothes. And after playing it myself, I would recommend you to give it a try. You will enjoy dressing up Nikki with different styles of clothes. If you happen to work in the fashion industry, you may even get inspired. However, what Nikki is blessed with may make you anxious. Just remember: Few girls are and can be as perfect physically. At a time when the bar of outer beauty gets higher and higher, you may as well work on your inner beauty, which will bring you more happiness.
Apps in this article
Shining Nikki
Beauty Works Miracles. Next Gen Dress-up Game.
9.2 1K+ Reviews