Updated: November 30, 2020
First Impression on Shining Beyond

Shining Beyond
A Role-Playing Mobile game, 'idle-action hybrid' that caters to any playstyle
Get it Free
XII Braves launched its idle RPG Shining Beyond for mobile on November, 26. This game allows offline idle play so you can still earn rewards and progress your heroes while you are away from the game. The characters in Shining Beyond are also customizable with various costumes, gear and jobs for you to choose. Now let's take a quick look at this newly released RPG and see how many stars it deserves rating.
Graphics & Controls
Shining Beyond features stunning Japanese-style art design by the artists of XII Braves. The hero design and the animation during combat are very beautiful and unique in every detail as well.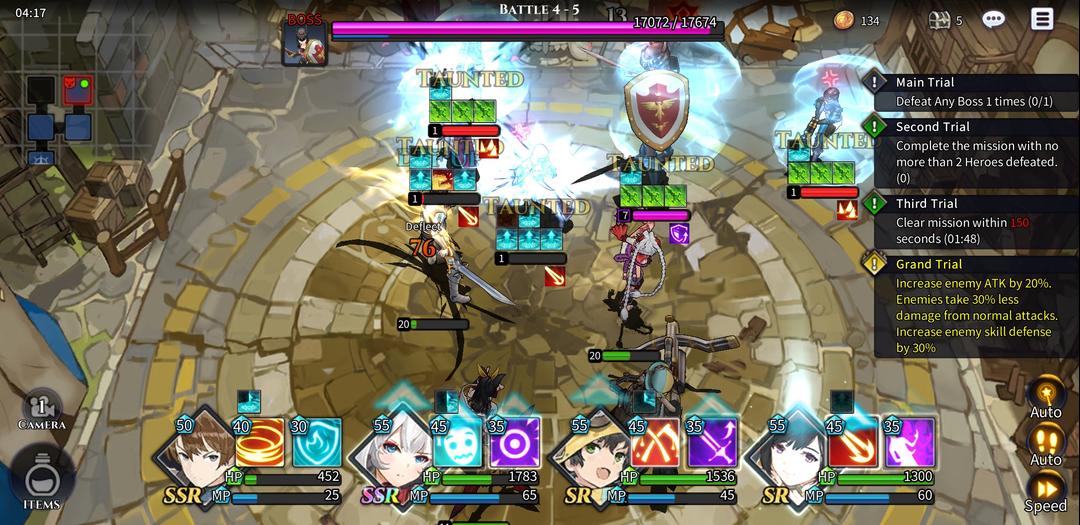 You can move between rooms by swiping in the up, down, left and right direction or simply tap the direction arrows to seek treasures and defeat enemies. When you encounter enemies, you can tap on specific one as a target to focus your attacks on.
To cast skills, you can tap on the skill once it is ready. And you can cast Stun Skill to interrupt any enemy that trying to cast their skills. If you prefer to play it hands-free, you can also experience the auto-path and auto-skill functions to let your heroes explore the rooms and cast skills automatically.
Collect and level up your heroes
Currently there are over 50 heroes in Shining Beyond, and you can summon more heroes with summon tickets or gems. All the heroes can be customized with different costumes and gear and even into different jobs as you like.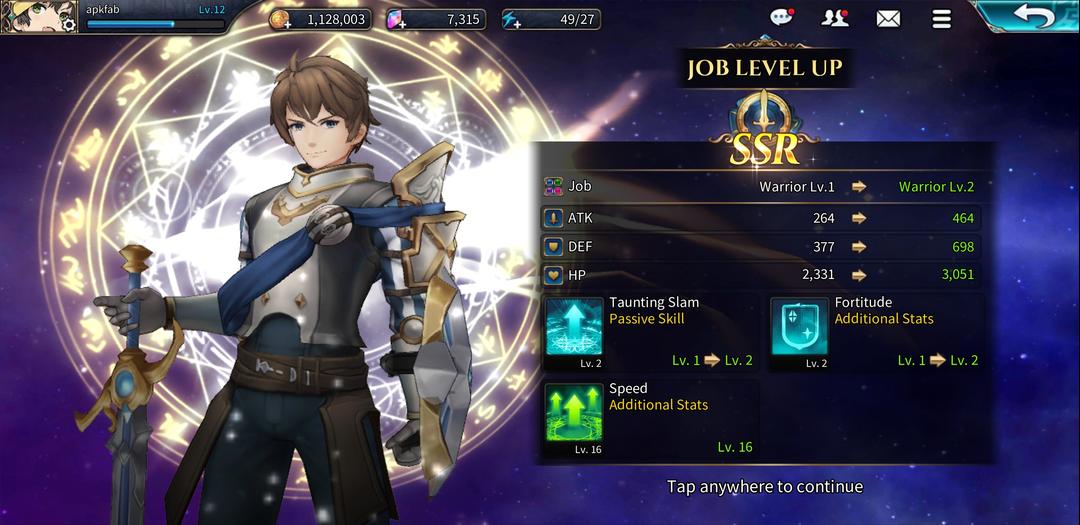 The heroes are divided into four jobs: Warrior, Rogue, Archer and Acolyte. When your hero masters a job, it can advance to the further sub-jobs including Assassin, Ranger, Mage and more. The path you choose for your heroes determines which jobs it may have through the upgrades.
Besides level up jobs, your heroes can improve their abilities in other ways as well. You can equip and enhance the gear on your heroes to make them stronger, and level them up to increase their stats. Leveling up heroes consumes XP Potions, so make sure you have enough of those to strengthen your heroes faster. Hero promotion with their own shards can also increase their star ratings and skills a lot.
Play in multiple game modes
In Adventure mode, you progress through the story by completing missions. When you complete the missions, you will get rewards including runes, gear, items and many more. You can also revisit past missions to gather more rewards and complete special trials.
Before each battle, you can set up your team with different heroes and formations so they can bring out the most damage to the enemies, or you can let the AI to auto select heroes for you instead.
Besides Adventure mode, there are many other PvP and PvE game modes for you to enjoy. Daily Vault provides you more Gold and XP potions as reward. Relic Dungeon earns you Job Relics to help you level up your heroes' jobs. You can also access the idle modes to earn more rewards even when you are offline.
Conclusion
Shining Beyond has plenty of elements to keep you busy in the game, and it also provides offline idle gameplay to let you earn loot while you are away from the game. The 2D art design great but the 3D art needs to be improved. The character gacha is also very generous as you can pull SR and SSR heroes easily. But it may become boring if you use the auto features throughout the game.
Pros:
Great 2D graphic design
Customizable heroes
Multiple PvP and PvE game modes
Cons:
3D needs some refining
Auto play feature might make the game boring very soon