Updated: March 31, 2021
Rise of Cultures Review – Build Epic Cities through Ages
Rise of Cultures
Build a city, unlock old civilizations & fight strategic battles!
Get it Free
Rise of Cultures is a strategy game in which you can create and expand your community by building more structure, producing resources and conquering other territories. Through this game you will go through different ages that our human beings have been through actually, such as Stone Age, Bronze Age, Minoan Era, Classic Greece, Early Rome, Roman Empire and so on. More ages and features are under developed and will be added in the future updates.
INDEX
Build, upgrade and expand your community
As soon as you start the game, you will be guided through a helpful tutorial to learn how to build structures and produce resources. Once you gathered enough resources, you can upgrade the structure to increase its productivity. Homes automatically produce coins and farms produces food.
The questline is quite useful to guide players through different tasks so that they know what to do one by one to manage the city. After each quest is completed, players will be rewarded with food, coins and research points.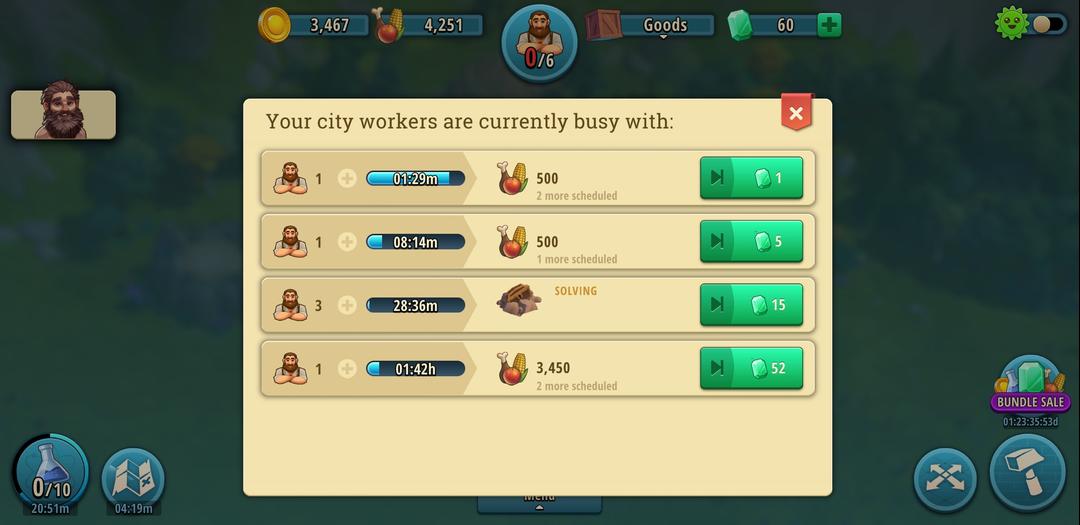 As there are only limited workers to do all the tasks, you need to schedule the projects wisely. If you send out all workers to the time-consuming tasks, there will be no workers to do other jobs for a long time which leads to lower working efficiency.
Research new technology to unlock more structures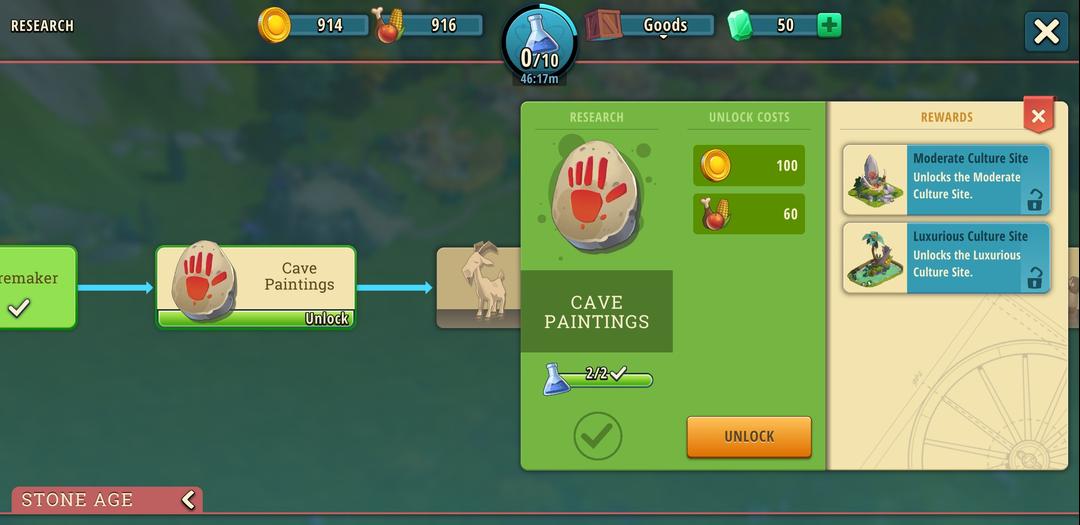 Research points are used to research new technology and unlock more structures so you produce more resources and be able to move forward to new ages. For example, researching Cave Paintings will unlock Culture Sites which can increase the happiness and production of all the buildings around them.
Researching new technology also allows players to build more amounts of different structures including homes, farms, barracks, workshops and cultural sites. You can earn research points in multiple ways. For example, you can dispatch workers to solve incidents to get research points, food or coins, and you can join the epic battles against warriors in other terrains to get such rewards.
Conquer more lands to expand your territory
In the map there are much of the land beyond your border which is inhabited by other tribes. To conquer these new terrains, you have to defeat these soldiers in battles. After scouting the territory, players will see one or more regions within the area and need to take down them one by one.
One thing is great in this battle mechanism is that players can view enemies' squad before deploying their own armies. It helps players to send out the troops in the best position in the battlefield.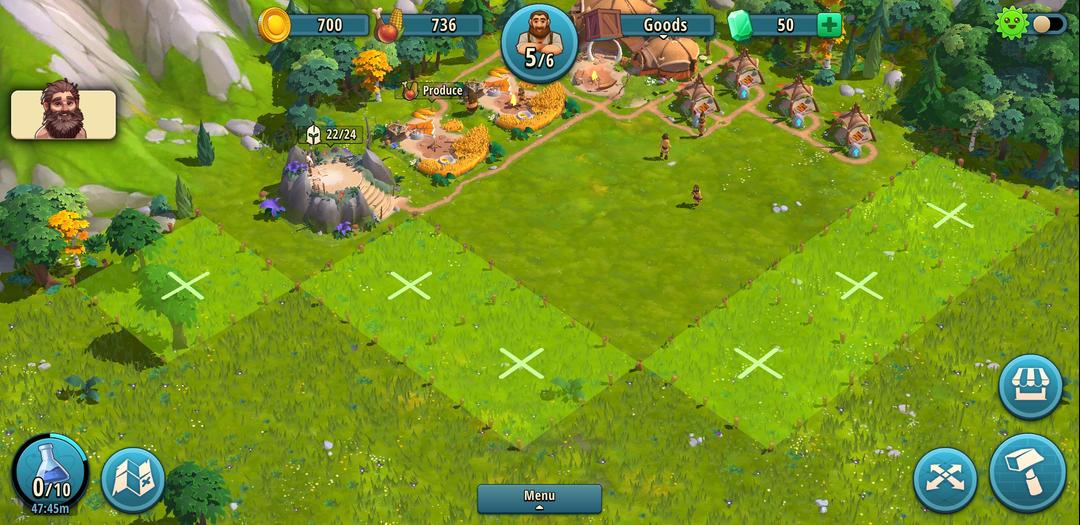 After winning each battle, players can get resources and new territory as reward. Expanding new land on the community helps you build more structures and obtain more resources, so that the troops can be trained much stronger to defeat more enemies.
Conclusion
After playing Rise of Cultures for a few days, you can see this game has lots of potentials. It combines farming, building and battling mechanism together and requires strategy in dispatching workers to complete different tasks as well as in the battlefield. However, some resources require too long to be obtained like the research points. If you don't want to wait, you need to spend gems which are exceptionally hard to get without in-game purchasing. Hopefully the resource system and payment system can be updated so that players can enjoy this game without wasting too much time and money.
Pros:
Great concept of experiencing through the ages
Colorful graphics and simple controls
Useful questlines to help players advance through the game
Cons:
Some resources require too long to obtained
Gems can be get by paying real money only