Updated: January 19, 2021
Raising Archangel AFK Angel Adventure Review

Get it Free
Raising Archangel is a fast-paced idle RPG with adorable character and art design. In the game you will play as an angel who grows stronger by defeating enemies through different stages and missions.
INDEX
Relaxing gameplay with simple game controls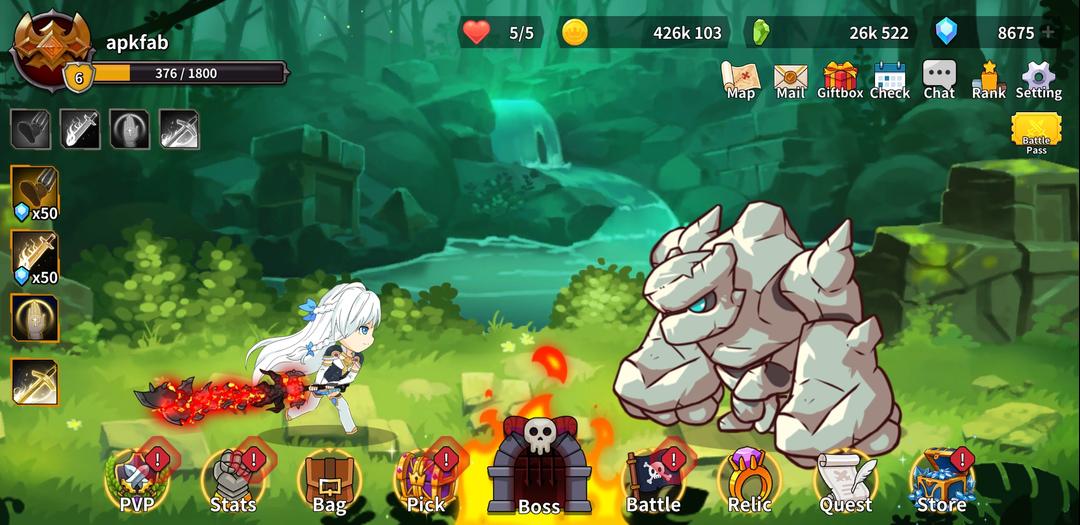 Raising Archangel has a beautiful art design on characters and battle background. As an idle game, it doesn't require complicated operations as the angel will fight herself. When players leave the game, the angel will continue to defeat enemies and level up automatically. When players return to the game, they can also get rest reward collected when they are away from the game.
Power up your character with equipment
Since the combat is automated in Raising Archangel, your main purpose is to enhance your angel's skills by equipping with several gear and reinforcing their stats. You can equip your angel with weapons, accessories and costumes in different ranks. The equipment can be composed to higher ranks, or reinforced and transcended into more powerful items.
More equipment can be picked up with diamond in Pick section. Here you will get more gear in random ranks as well as materials that can be used to reinforce any equipment as you need.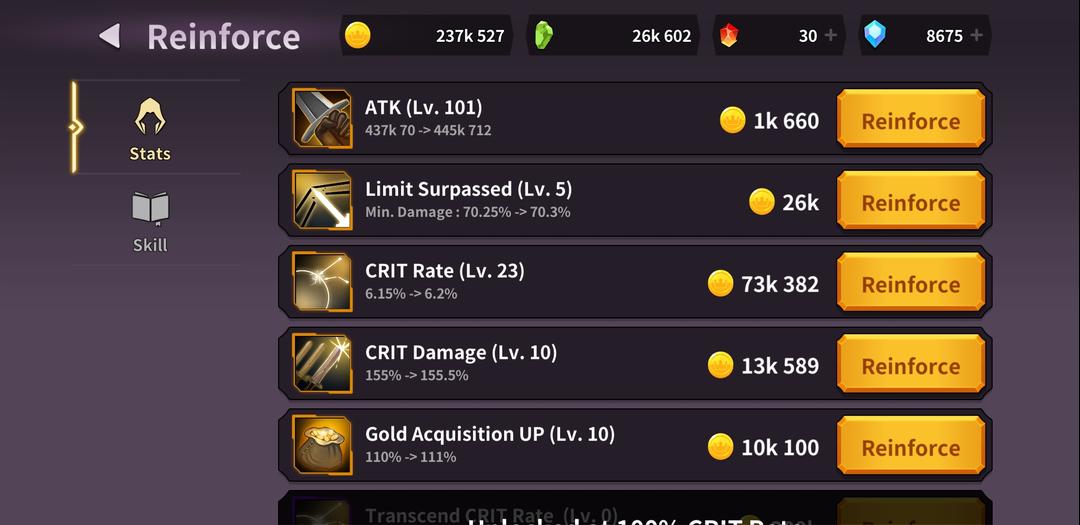 Besides putting on equipment, you can also reinforce the angel's stats and skills with coins that you earned. Coins required will increase while you level up the stats and skills.
Raising Archangel also offers nine relics each with its own special effect that can help players increase the stats efficiently.
Join other battle modes to get special rewards
Aside from the regular combat, Raising Archangel offers other missions and battle modes for players to earn more prizes. Players can join PvP battles to fight against other players across the globe. The system will match a player that gets same level and close ATK points as yours automatically. Each PvP battle lasts for 10 seconds. Whoever has higher power when the countdown ends wins the battle.
There are three modes in Battle: Dungeon, Infinity Tower and Dragon's Nest. In Dungeon each battle lasts 30 seconds and the prizes you get depending on how many enemies you killed. Therefore players need to defeat as many skeleton knights, demons, and demonic monsters as possible to get more rewards.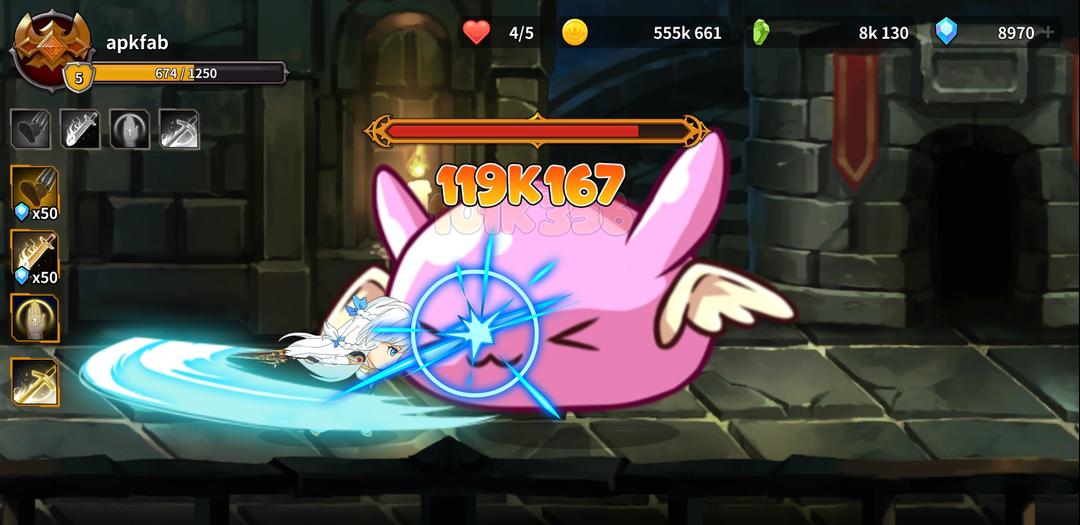 In Infinity Tower, each floor has an enemy to block your way, so you need to defeat it to higher floors. As players climb up to higher floors, the enemies will be tougher to defeat and the rewards are more generous as well.
Dragon's Nest holds a powerful Boss Dragon who will grant players with a "Soul Shard" which is essential to further evolve your angel into a powerful archangel.
Complete quests for extra prizes
Although Raising Archangel doesn't show you tutorials, you can still proceed through the daily quests and repeated quests. Once you complete all daily quests, you will even be granted with a great daily quest completion reward. Check in every day also provides players with different prizes.
Conclusion
Raising Archangel is indeed a casual idle RPG that plays itself and won't take up too much of your time. It is a perfect choice for people to pass time when they are waiting for the bus or someone. But it also offers plenty of elements to let you level up your characters in many ways so you don't get bored. One thing that makes it less fun is that the items in store are way overpriced. All the packs should at least cut in half so most players can afford it.
Pros:
Adorable animations and character design
Multiple battle modes for special rewards
Cons:
All items in store are overpriced