Updated: February 23, 2021
Play Together Review – Make New Friends while Playing Games!
Play Together
Driving a car, playing games, hiking, dancing, cooking and camping!
Get it Free
Play Together is a fun casual mobile game from Haegin Co., Ltd. In this virtual world you can play multiple mini games and meet friends from all over the globe. The world is full of challenge for you to explore, and you can complete different missions to earn in-game currency so you can buy more useful items in the store to customize your appearance and your own sweet home. Now let's dive into this interesting world and see if it is worth playing.
Customize your character and the house with various choices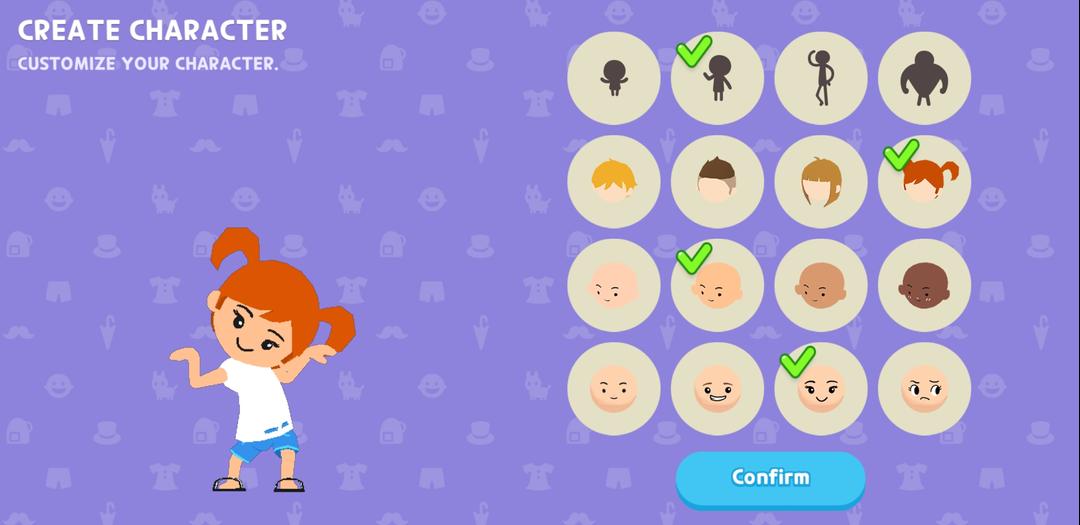 As soon as you start Play Together, you can pick up your character and decorate it with different hairstyles and appearance. In the store you can also choose from different costumes to become a clown, astronaut, firefighter and many other selections. But to be honest clothes are quite overpriced in the store.
In Play Together everyone gets their own houses. Your house will start as a shape of paper box with a bed, a chair and a light only. When you progress through the game, you can get different sorts of furniture and decoration items to customize your house into any style you like. And you can even cook at your cozy home to lighten up your day!
Play all sorts of fun mini-games with players around the globe
Play Together starts at a plaza and you will be guided into taking on missions to earn money and get other items. There are many fun mini-games that you can play to earn extra rewards. Some games require your control skills. For example, you need to jump through a bunch of moving pads to get to the end to win the game. And some games require your knowledge when you attend classes at school. You can take on art and math tests and try to get A+ scores! All these games can be played with hundreds of players from different places of the world, and you can have real time online chat with them to make friends with each other.
Hang out in the plaza to kill your time freely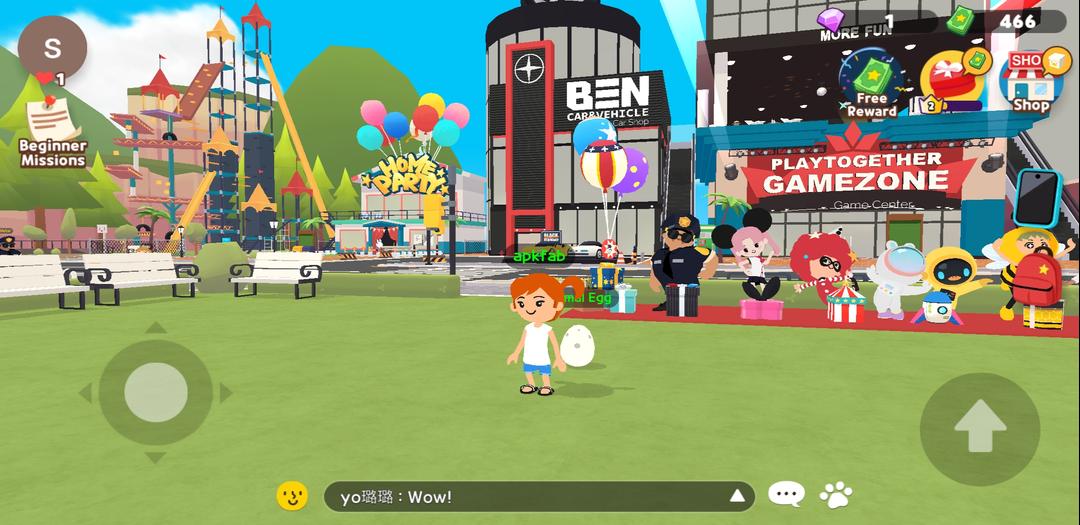 Aside from taking daily quests and completing missions, you can take part in casual activities just for fun. For instance, you can try multiple vehicles to explore the world. You can drive a car, hop on a bus, take the subway or even ride the hot air balloon. Besides wondering around, you can also go fishing, buy stuffs at the shop, eat or deliver food at the restaurant, and even have a romance date or have a party with your friends at the beach camp!
Raise and train your adorable pets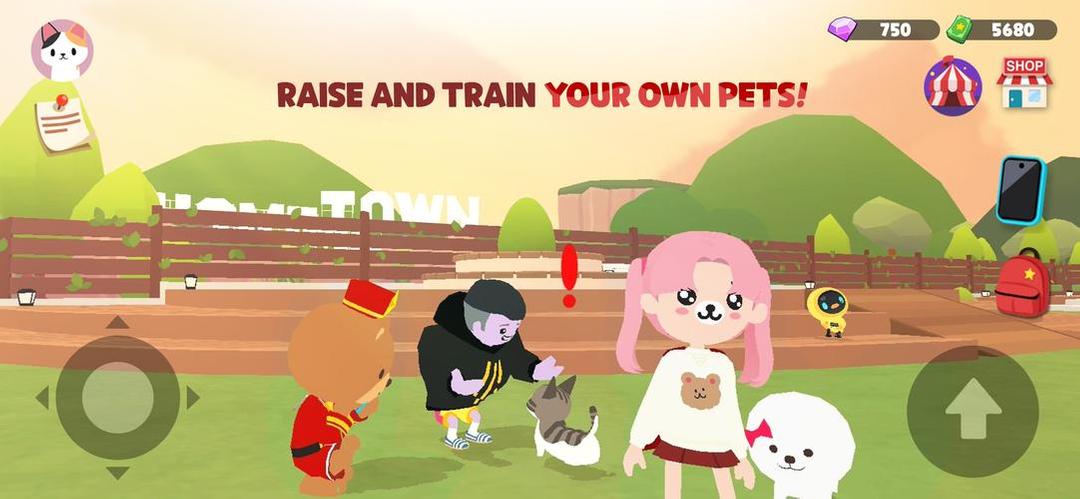 While you progress through the game, you can unlock more features such as raising your own pets. There are 27 kinds of pets for you to choose from including cats, dogs, pigs, chicken and more. After you raise a pet, it will follow you wherever you go as your companion. And you can teach them different tricks like "Come here", "Jump", "Bang" etc. just like what they are taught in real life.
Conclusion
Play Together features vivid and colorful graphics and simple controls. You can take the view from any direction and walk or jump around easily. But you need to handle every step and jump very well if you want to win some mini-games against other players. With all sorts of missions, mini-games and fun activities you can never get bored while playing this game. And you might have a chance to make new friends on your adventure or through the mini-games!
Pros:
Vivid and colorful graphics
Simple controls
Fun mini-games and casual activities
Cons:
Items in the shop are overpriced