Updated: December 29, 2020
Ninja Arashi 2 Review – Simple yet Addictive Adventure Game that You shouldn't Miss
Ninja Arashi 2
Experience the adventure of Arashi into the shadow to rescue his son.
Get it Free
Ninja Arashi 2 is a challenging adventure mobile game published by Black Panther which features ninja RPG elements. You play as Arashi, a former legendary ninja who continues to fight his way through the dangerous world to save his kidnapped son from the hand of the devil Dosu. The adventure in Ninja Arashi 2 is more challenging than Ninja Arashi this time, so you'd better upgrade Arashi's skills to avoid more obstacles and complete more stages using gold and diamond collected from the adventure or the in-game purchase.
Graphics & Controls
Ninja Arashi is already a hit on Google Play Store with over 10 million downloads. Now the sequel Ninja Arashi 2 comes out. It not only optimizes the sharp graphic design and intuitive controls from the former series, but also introduces a brand new mechanics with a new skill tree system as well as artifact system, to bring players more excitement and fun to complete the challenges through the adventure.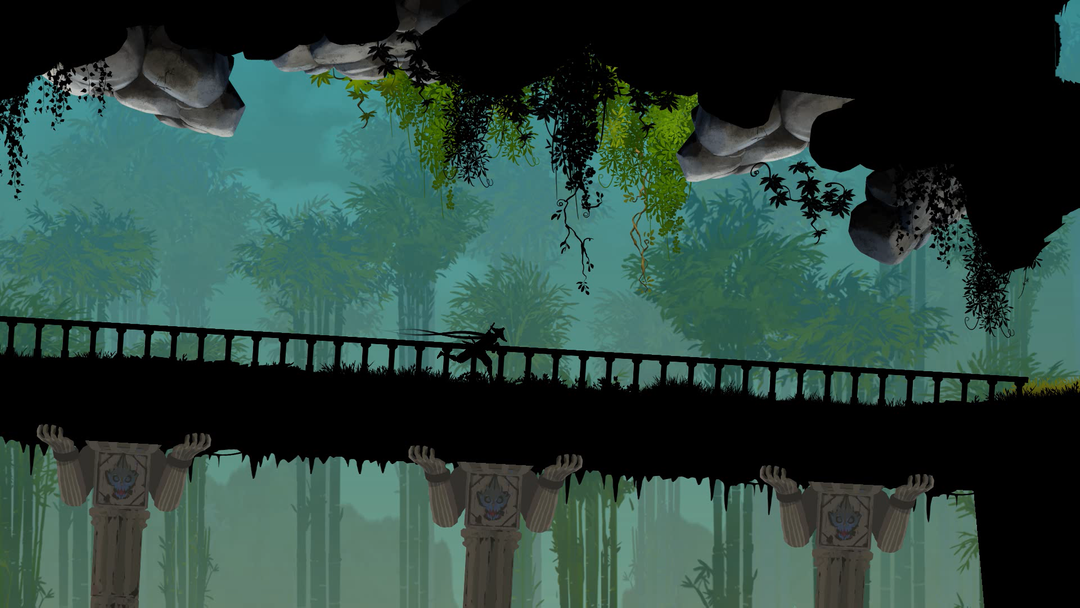 Ninja Arashi 2 features beautiful and clean graphics and scenes. The background scenery is different in every chapter, from forests and valleys to the quiet towns. When you kill enemies or get killed, you will see blood on the screen.
The controls in Ninja Arashi 2 are also very clear. You can use the left and right button at the left corner to move your characters. The jump, dash and skill buttons are all on the right. You can throw shuriken to the enemies at a distance or automatically switch to sword attack when you are close to an enemy. Except for the jump button, the others all have a cool-down time every time you use them. When you unlock more skills, you will see more skill buttons at the right corner to help you defeat enemies and pass the traps more easily.
Story Mode with 80 Stages
There are 4 acts containing 80 stages in the Story Mode for you to challenge. In each stage you need to kill enemies you encountered and try finding three stars and gold hiding on the way. Some treasure is placed in the hidden rooms that are marked with a knife on the door. You can destroy doors of hidden rooms by throwing shurikens at them. The hidden rooms will contain unexpected items including either treasure or traps, so it is up to you whether open the hidden rooms or not.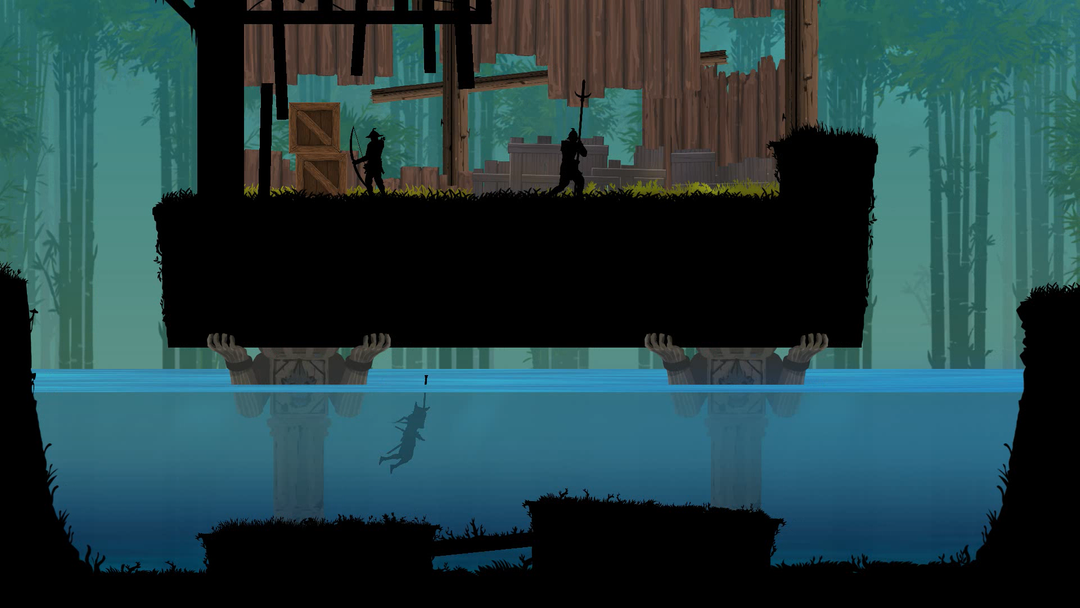 Not only can the enemies kill you on the journey, there are also so many kinds of traps waiting for you. You need to be careful not to fall onto the sharp thorns or spinning wheel while jumping, or try to sneak down into the water to evade enemies. You can try all sorts of methods to complete the stages, and sometimes you may surprisingly find unexpected treasure while replaying the stage.
Collect Artifacts and Skills
While you proceeding to more stages, the challenges will be tougher to overcome. Ninja Arashi 2 allows you to upgrade your skill tree to improve your abilities in every aspect. For example, upgrading Muscle Training skill can increase your push speed greatly; upgrading Plunder skill can get higher chance to let enemies drop gold when slain; upgrading Well Hidden skill allows you to get longer disguise duration; and upgrading Thick Skin skill helps Arashi to withstand the blizzard longer. All these skills help a lot when you battle against enemies or avoid obstacles in the way.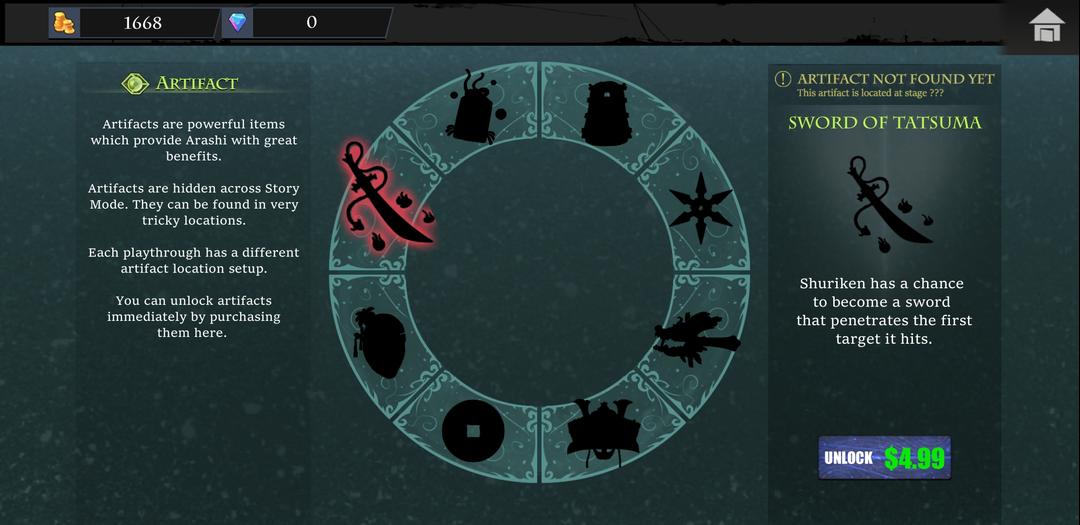 Besides skill tree system, there is a brand new artifact system where you can discover new artifacts in some tricky locations and unlock them to provide Arashi with great benefits. Or you can unlock artifacts by purchasing them at shop.
Conclusion
If you are already obsessed with Ninja Arashi, then you must try Ninja Arashi 2 as it has better graphics and evolved mechanics. The controls are smooth and responsive, and the adventure is more exciting with tougher challenges. The act 4 is not available yet, so I hope the developers can keep up their work with more stages as soon as possible.
Pros:
Great art design
Smooth controls
Challenging story mode
Cons: