Updated: March 19, 2021
Mega Evolution-Ultimate Trainer Review – Be the Best Pokémon Trainer!

Get it Free
If you are a Pokémon fan, you will love Mega Evolution as this idle game lets you enjoy catching and training cute little monsters while exploring the mysterious world. Mega Evolution is full of different elements to keep players busy all day long.
Collect and level up monsters to form the strongest team
In Mega Evolution, the little monsters can be captured with Pokémon ball, or obtained in different Gacha system. The monsters are rated from E, D, C, B, A to S, and each with their own special skills and personalities. Players can enhance monsters' stats by leveling up, starring up, awakening, and evolving to stronger formation. The monster's level cannot be higher than player's level.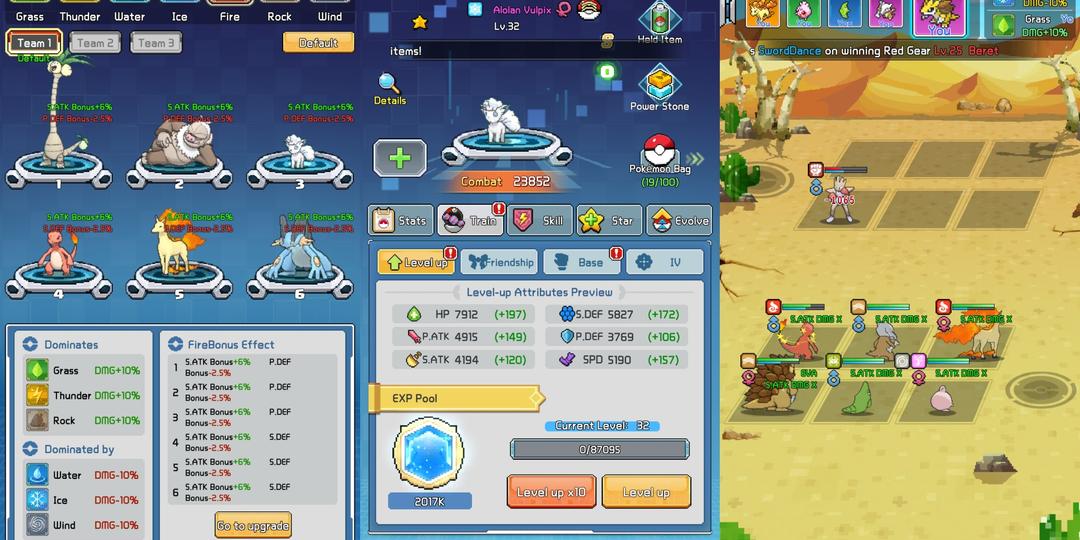 Players can deploy up to six monsters in the battlefield. The higher combat power the monster is, the better chance you can win the stage. Check the component's CP ranking is also important. If their CP is much higher than yours, you are likely to lose the combat. Each stage monsters of both sides will take turns to cast skills until all monsters of one side are dead.
Join numerous PvP and PvE battles to earn rewards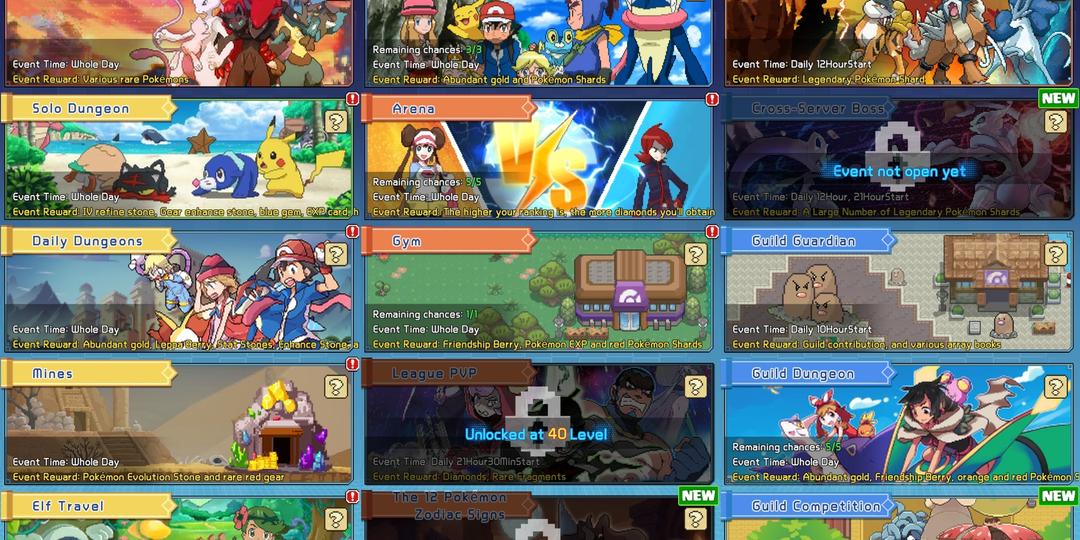 Apart from joining the auto-fight stage mode, there is a bunch of other adventures that players can enjoy, including dungeons, mines, cave expedition, arena and other PvP battles. These new game modes will be unlocked while you leveling up, so you players can always try something new after several upgrades.
Dungeons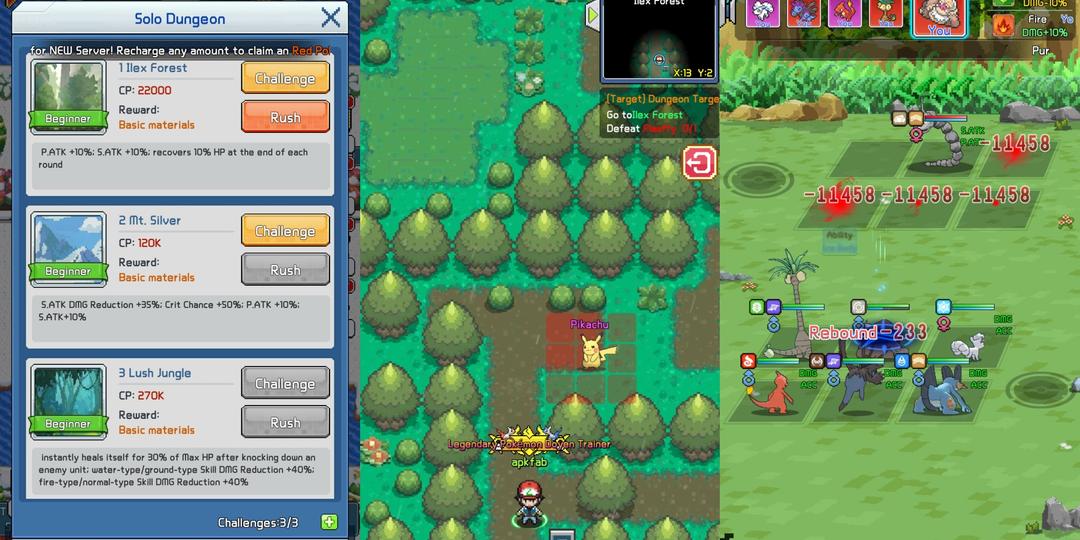 In Solo Dungeon players have 3 chances to challenge different places to earn various rewards. In each dungeon your character will go through the places and find the monsters to challenge and beat them all. After defeating all monsters, players will receive three rewards.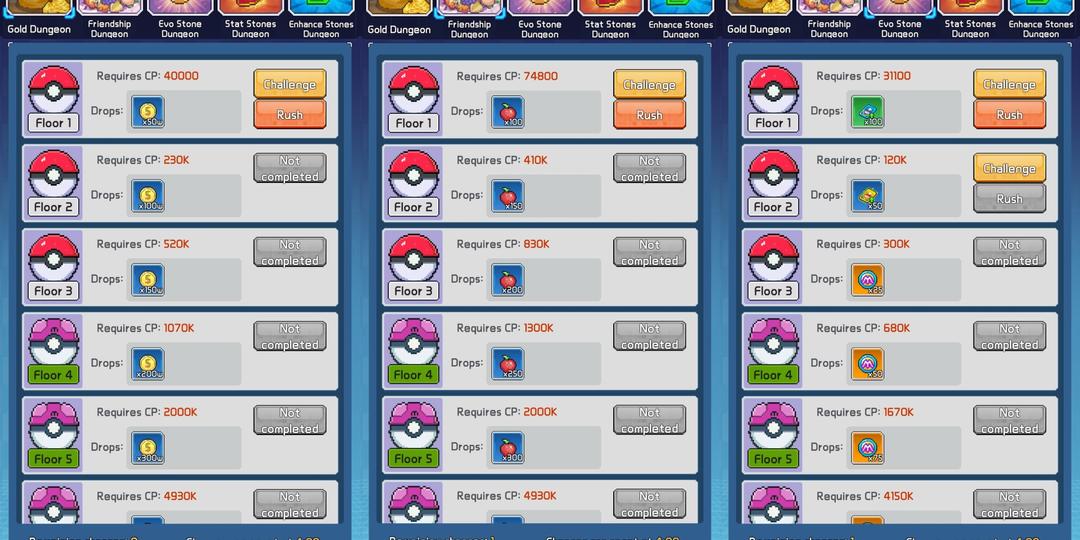 In Daily Dungeons there are different types of dungeons for players to choose, such as Gold Dungeon, Friendship Dungeon, Stat Stones Dungeons, etc., for players to get different rewards they need. The dungeons start from floor 1, and the required CP increases towards higher floors.
Mines
There are different levels of mines for players to choose, and the highest level players can enter is not higher than their own level. Occupying different mines will grant players different rewards including gold, equipment and so on.
Cave Expedition
Players will go through higher floors and encounter stronger monsters. After winning the combat at each floor, players can get diamond, gold and monster shards.
Arena
Players can defeat other players in the Arena to climb up the ranking board. After winning each fight, the arena points will increase, as well as current ranking. The trick to win arena battles is to pick the opponent who has lower CP than yours.
Use auto-clear mode to set your hands free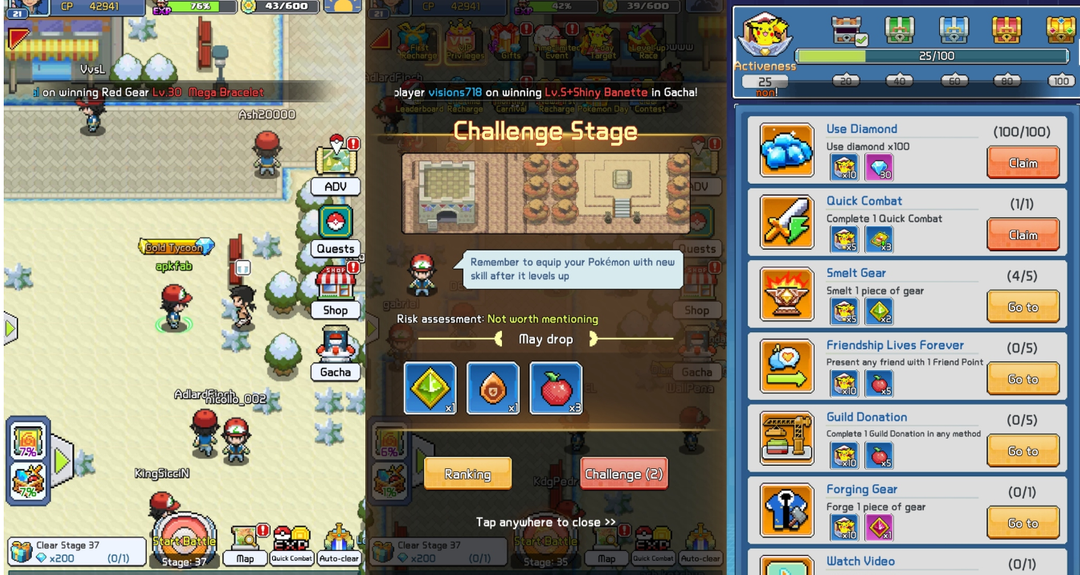 Mega Evolution has auto-clear feature that can start the stage automatically after recharge is full. Clearing stage will allow users to claim rewards and earn EXP to level up. Meanwhile, players can also get offline rewards even when they leave the game. The game also provides lots of events for players to claim extra rewards daily.
Conclusion
Mega Evolution is full of different gameplay modes to let players play alone, or join the PvP or PvE battles to challenge players around the world. Although the auto-battle mode is kind of boring, the game's rich elements can still keep players having fun for a long time. But the network connection is poor and I frequently being forced to restart the game. As a casual mobile game to kill time, it won't hurt to have a try.
Pros:
Rich game elements
Claimable offline rewards
Cons:
Unstable network connection