Updated: January 13, 2021
Lost Lands 7 Review - A New Adventure Begins!

Get it Free
Lost Lands 7, developed by FIVE-BN GAMES, is a brand-new addition to the Lost Lands fantasy puzzle adventure series. In the game, our protagonist Susan will return to the earth and embarks on a new exciting adventure. Similar to its predecessors, Lost Lands 7 features a captivating storyline, addicting gameplay, and challenging puzzles. Now let's take a closer look at this game.
What's Lost Lands 7?
Our protagonist Susan carelessly stays in Lost Lands, helping Marron solve local issues and maintain order. But an endangered relic of Lost Lands has been found on the earth, and Susan's mission is to return to earth and bring this relic back to its home. In addition to great stories, there are also a variety of quests waiting for you to challenge - they can be mini-games, hidden objects games, or other tricky puzzling games. Players need to collect useful items and solving puzzles before entering the next level. There are 5 different maps including Shrines, Earth, Dungeon, Frozen Mountains, and Floating island, so players will never get bored exploring new locations and meet new characters.
Gameplay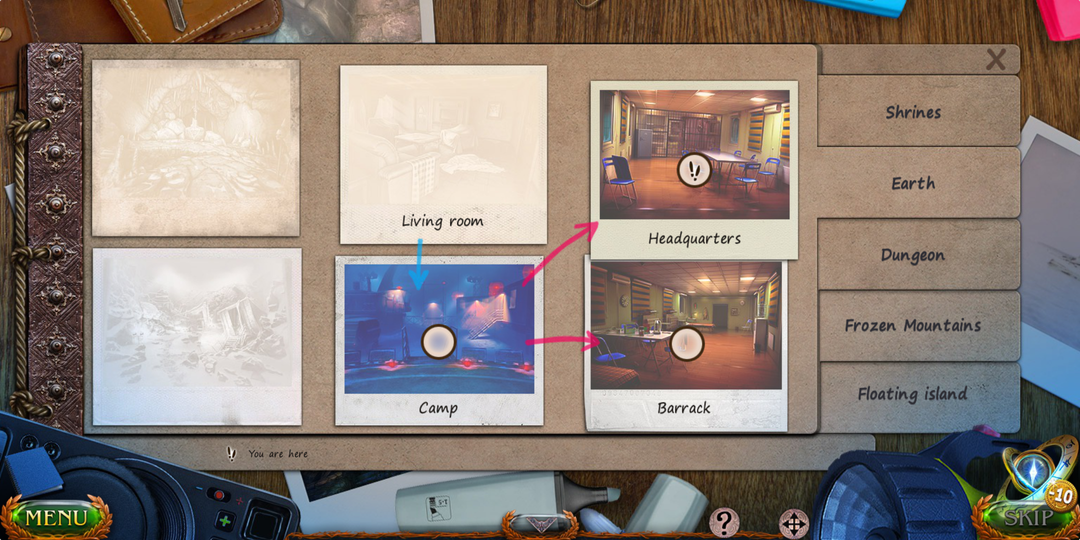 Lost Lands 7, at its basics, is a Hidden Objects game with a number of mini-games and puzzles. Players need to explore different maps and rooms to search for objects, and also have to collect useful items that can help them solve puzzles. After they complete one quest, there will be more room and locations unlocked for players to explore. However, Lost Lands 7 doesn't offer bonuses and rewards after you finish a level, which really makes me a little disappointed during playing this game.
Graphics and controls
The graphics are sharp and high-quality, which makes me feel like I was watching an adventure movie. However, sometimes the scene of the story section can become quite blur, then it turns clear quickly again. I am not sure if that's because of internet connection issues or the game itself. Controls are quite simple to use. All you need to do is to tap the screen to interact with the game. If you have no clue what's the objective of each level, there is a small "?" at the bottom of the screen, and you can click on the button to view your task and the things you are supposed to complete.
In-app purchases
It's free to download Last Lands 7 on Google Play but contains in-game purchases. When you get stuck at a certain level, you can get Hints using gold coins. However, there are only 10 free coins, and you need to purchase gold coins once you run out of them. The price ranges from $3 to $15 and you can purchase these gold coins to speed up your gaming process.
Conclusion
Overall, Last Lands 7 is a great game for puzzle fans to kill some time. The game has lots of interesting but challenging puzzles, which can give your brain a workout and keep it sharp. The difficulty levels are neither too difficult nor too easy, making it a suitable option for both kids and adults. If you like adventure games with great stories and addicting puzzles, you should try this game.
Pros:
Embark on a new fantasy adventure with new and old friends
Find hidden objects and solve challenging puzzles
Captivating stories and high-quality graphics
Simple controls and free to download
Cons: