Updated: April 2, 2021
ISEKAI: Demon Waifu Review – Auto Combat RPG without Gacha System

ISEKAI:Demon Waifu
Adventure awaits you in this otherworld themed SLG sim game! Record your Legacy!
Get it Free
ISEKAI: Demon Waifu is a beautifully designed story-driven mobile game in which you play as a prince and your task is to recruit as many subordinates as you can and strengthen their power in order to help you defeat enemies and make your city stronger. It also has a dating sim where you can date with all kinds of pretty girls. Now let's take a look into this game and see if it is worth playing.
Beautiful artwork and character design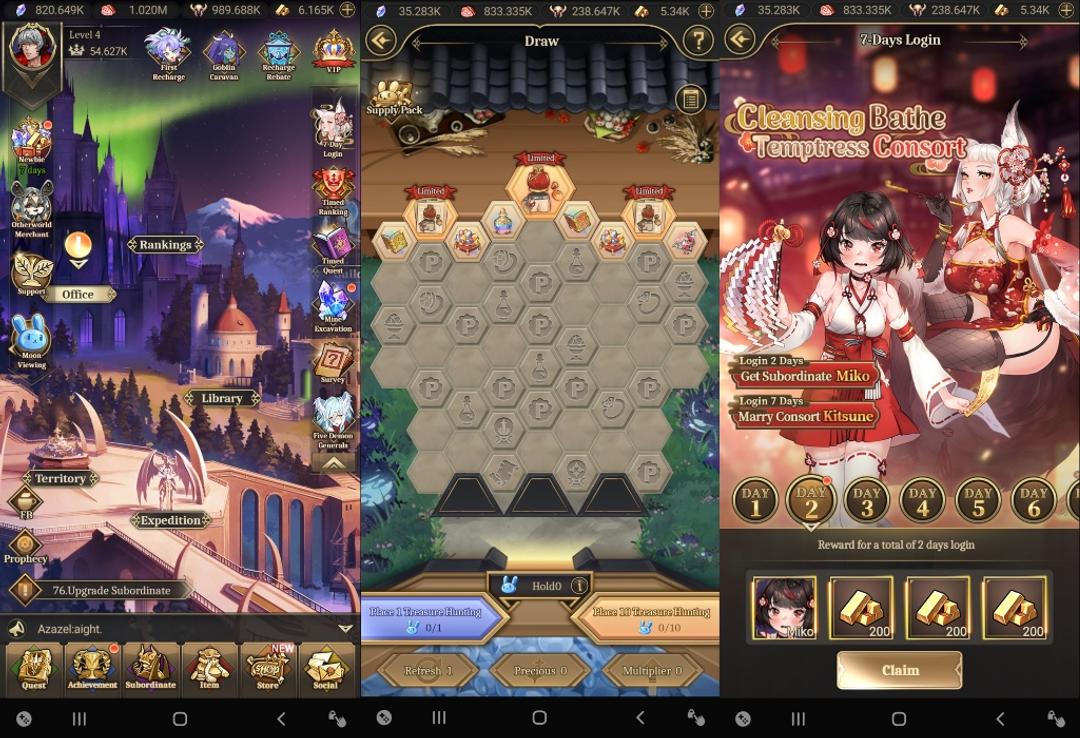 ISEKAI: Demon Waifu does a great job in its character design. There are all kinds of female characters wearing unique costumes with different styles. The story is simple enough, and it is written in English but the voice is in Japanese. Some parts of the plots can be skipped but some cannot.
Battle through different journeys to expand your city
The combat system in ISEKAI: Demon Waifu is automated. On the massive map your characters will explore through different places, and you need to complete combats in different chapters to conquer the place. All players can do is to click Skip button so the troops can advance more quickly as each combat contains several waves of enemies.
Recruit and enhance subordinates' stats to defeat powerful enemies
Unexpectedly, this game doesn't have gacha system. You can recruit subordinates by leveling up your account or by progressing through the story. But some characters and items can be unlocked only by VIP members, which means you have to pay to get any character you like.
There are various ways to enhance your subordinates' stats. You can spend crystals to upgrade their levels, or use potions to enhance specific stats such as battle, trade, negotiation and leadership power. And Blessings can increase subordinates' attributes as well.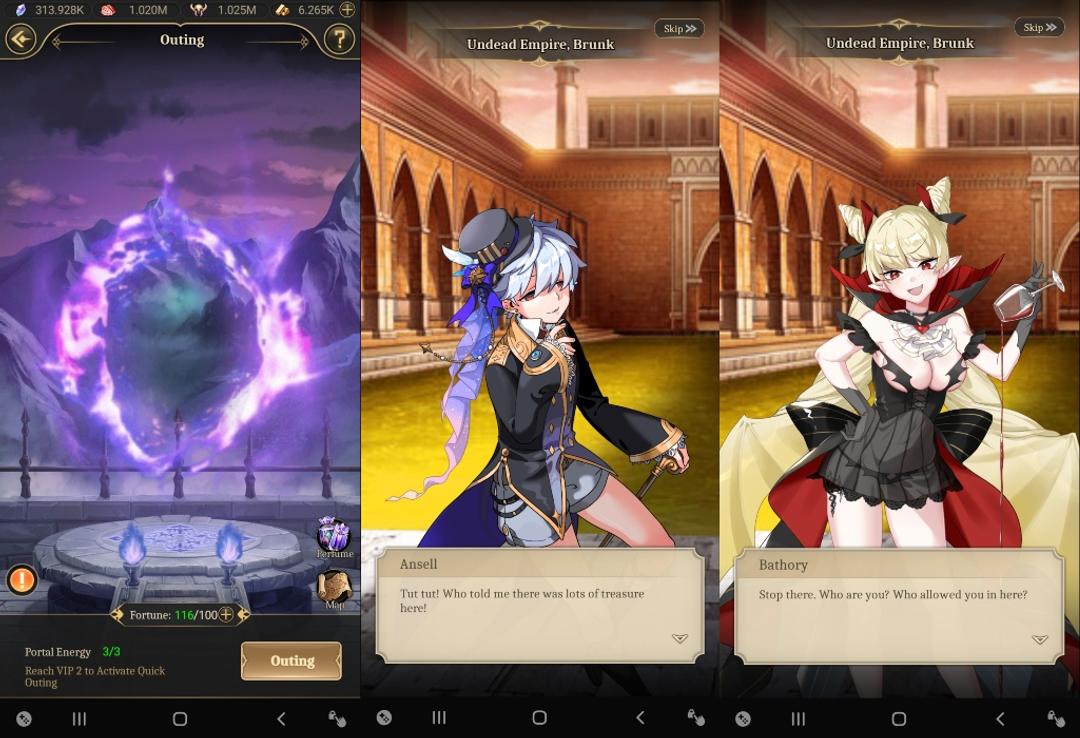 Blessing points can be obtained by dating with subordinates that you have married. And each hero can be blessed by the specific subordinate. You need to do outing and meet with same characters a couple of times to be able to get married and date her for blessing points.
Attend many other activities to collect more resources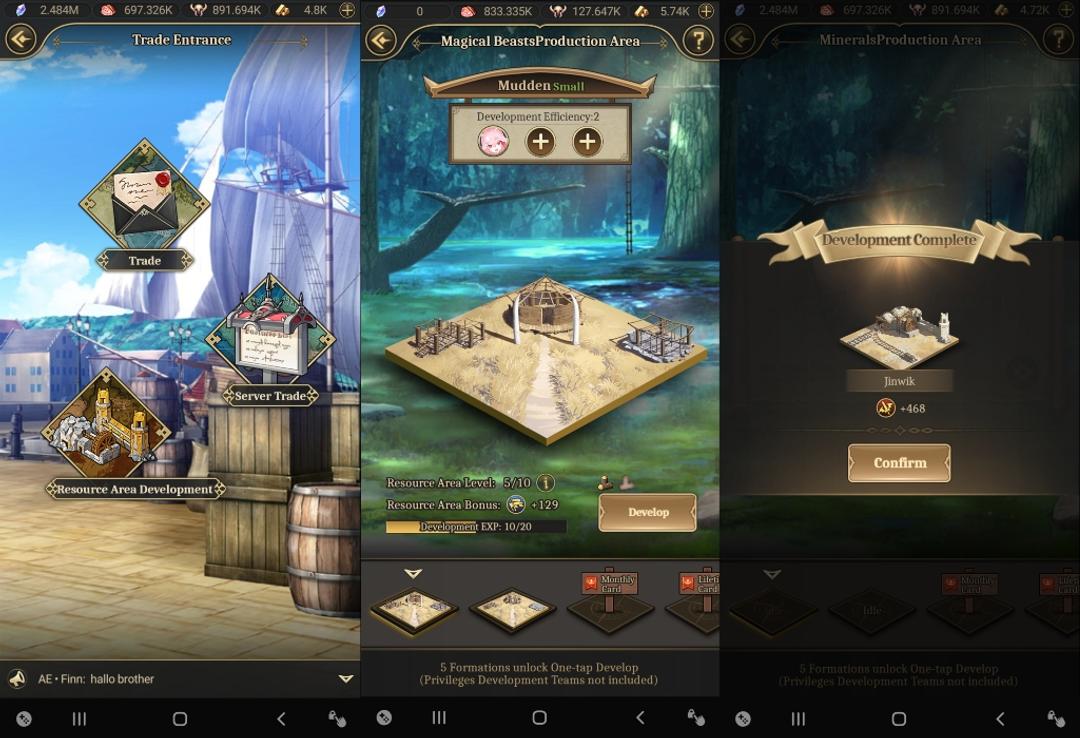 Apart from joining the auto combat and developing the subordinates, there are so many other activities that players can find on the main screen. For example, players can develop resource areas and trade them to earn trade points. And the subordinates can be sent to learn knowledge in the library. More elements will be unlocked as players progress through the questline.
Conclusion
Although ISEKAI: Demon Waifu has beautiful art design and plenty of interesting game elements, it is quite a pay-to-win game. Certain characters and items can only be got by VIP members, and the price of every package in the store is relevantly too high. As for the gameplay, the combat is automated and the other game features are also easy to operate. So if you prefer tirelessly upgrading characters and collecting resources, this is the game you will like. If you are looking for any kind of worthwhile combat system, don't waste the time and money on this one.
Pros:
Great art style and character design
Plenty of game elements to keep players busy
Cons:
Auto-combat feature has no challenge for skilled players
Pay-to-win