Updated: February 4, 2021
Infinity Kingdom – A Cartoon-Style MMO RPG with Empire Builder
Get it Free
In Infinity Kingdom, your city was destroyed into ruins by the gnome armies three years ago. Now it's the time to gather powerful Immortals and lead your troops to defeat gnomes and bring your city prosperousness again!
Renovate your kingdom and make it prosper again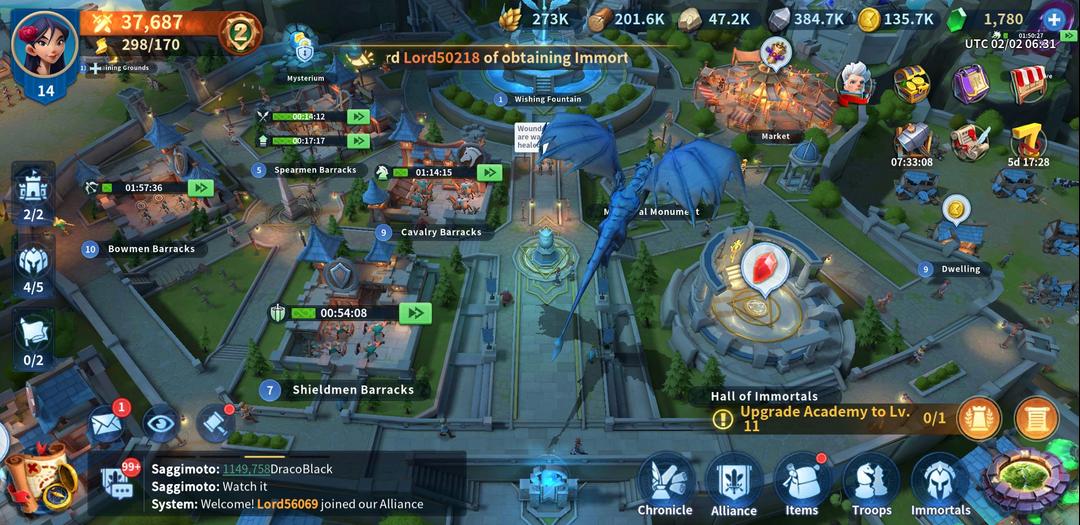 As your city was already turned into ruins by the invasion of gnomes, it is your duty to renovate all the facilities to make the city develop again. To produce food and resources, you need to build the farm and smeltery. To heal wounded soldiers, you need to build a hospital. And level up each facility will make it produce more resources or improve its usage.
At the left of the screen there are three tabs for you to check building management, military management and troop activities. From here you can know how much time the building upgrade costs, as well as training and healing the troops. Using speedups can shorten the remaining time and help you proceed faster.
Apart from the regular facilities, you can also build a harbor so you can start your voyage to earn more rewards. Each voyage requires certain amount of gold and time. In Academy, you can research technology to increase resource production or enhance the power of your troops and Immortal heroes. As you level up, more facilities will be unlocked so you can receive more rewards by many means.
Summon Immortals and hatch dragons to assemble strong teams
Immortals in Infinity Kingdom can be summoned at the Hall of Immortals. There are over 50 powerful Immortals from different civilizations. Each player can summon normal Immortals for free 5 times a day. Or you can spend rubies to summon Advanced Immortals. Each summon will provide you either Immortal Fragment or hero directly. After you summon a new Immortal, you can activate it in the Immortal Gallery which was divided into six elements: water, earth, lightning, wind, fire and holy/shadow.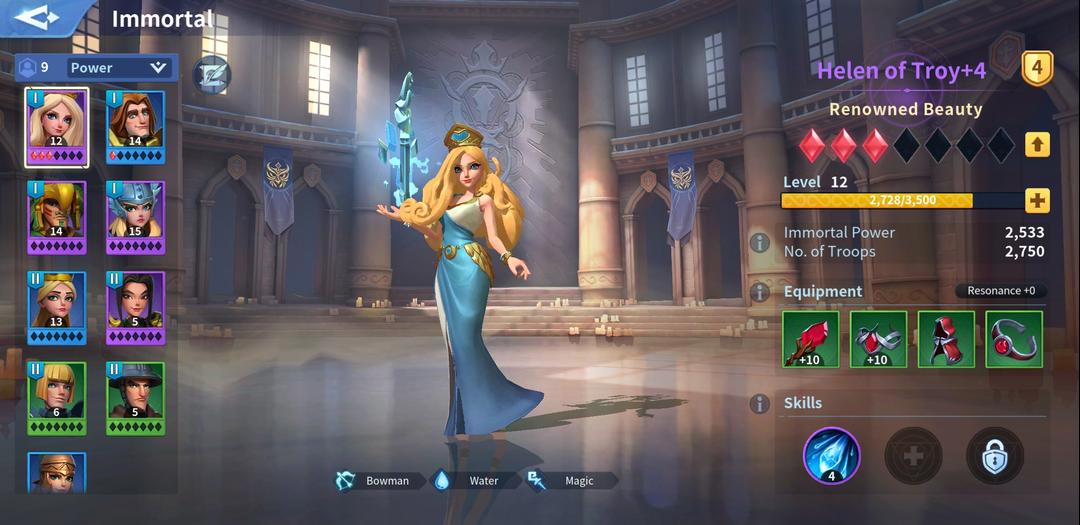 Equipping gear will enhance each Immortal's stats. After you collect enough Immortal Fragment, the Immortal can be developed to higher star ranks and unlock new skills. Other than that, you can raid the stages you have completed in Well of Time to obtain upgrade items and boost power.
After hatching new dragons, you can upgrade their abilities in Dragon Cave so the dragons can better assist your Troops. The dragons can be domesticated by spending certain amount of Dragon Soul Crystals.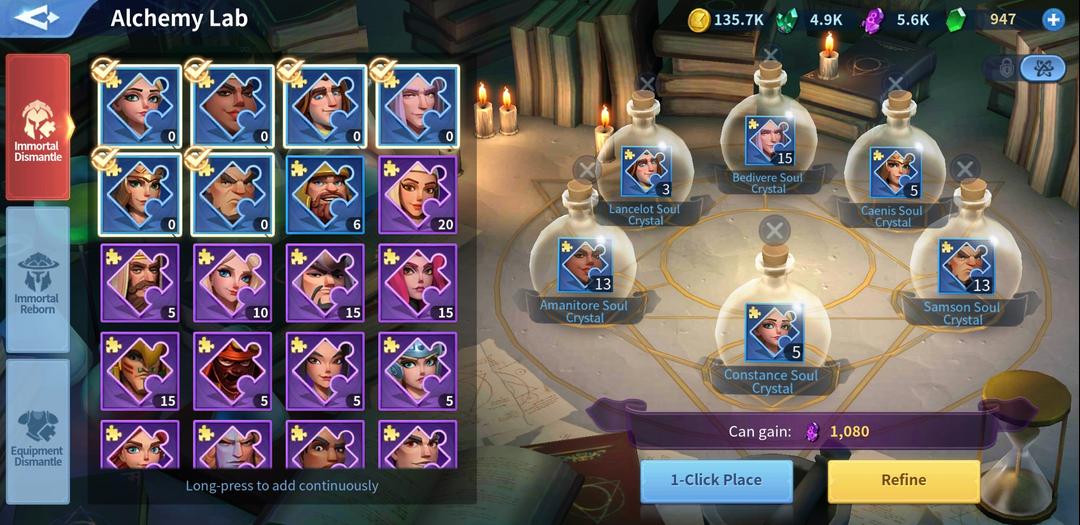 If you have unused Immortal Fragments, equipment and items, you can dismantle them into the original Soul Crystals or Enchant Stones at the Alchemy Lab. Enchant Stones can be used to upgrade other equipment.
Defeat Gnomes and complete Well of Time chapters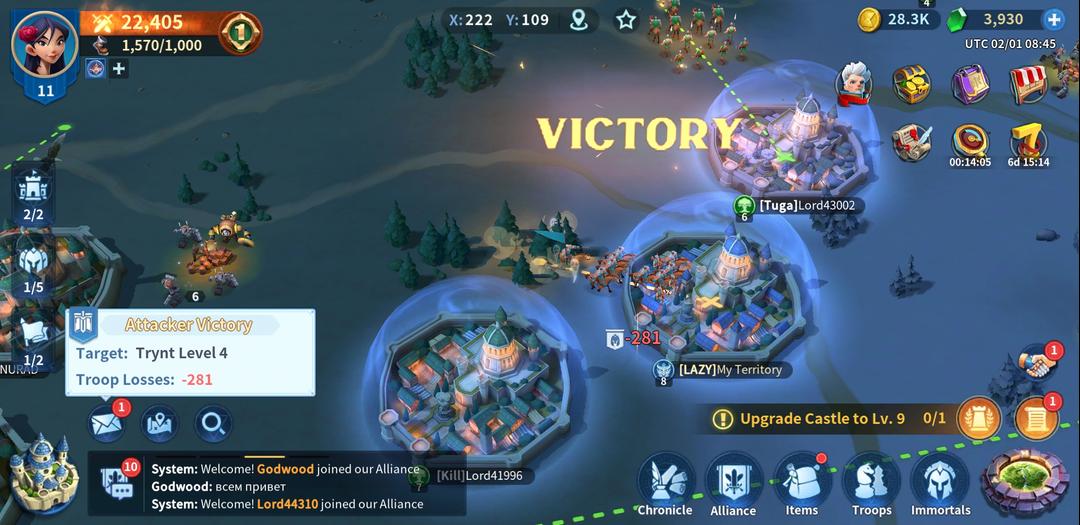 You will earn Immortal EXP and equipment by defeating evil Gnome armies. You can start by challenging the weaker enemies and then searching for more powerful ones step by step. If the enemies are too strong to defeat, you need to reconsider starting the combat in case losing too many troop members.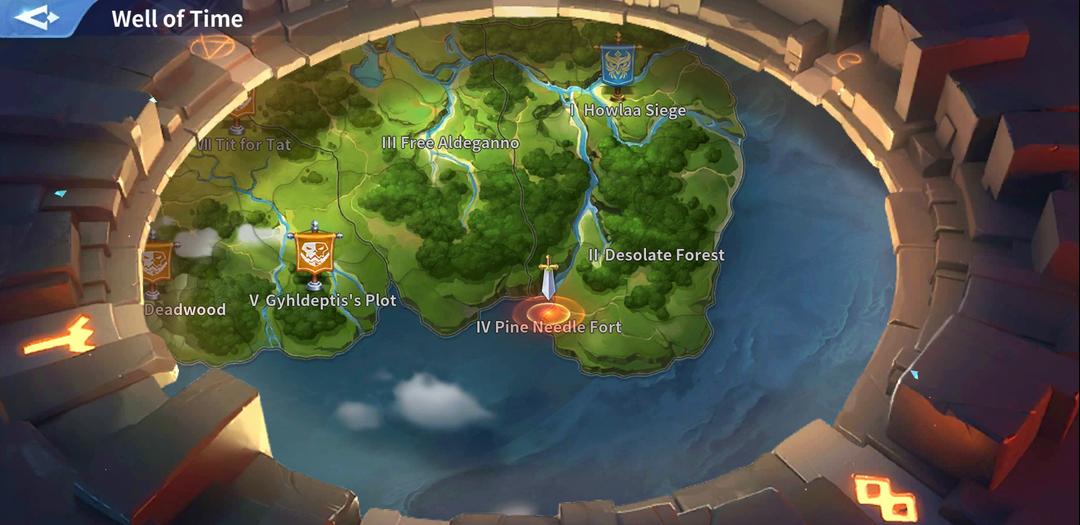 In Well of Time, you can take part in the battles of the past and explore ruins in the world map. Deploy your team to investigate each part of the world and win the combats to gain countless rewards.
As the Immortals have their own strength and weakness, you need to build the team depending on their attributes and stats. For example, deploy Immortals of the same attribute will boost your team's combat power. Try to create more team formations so you can get the strongest team to defeat more enemies.
Conclusion
Infinity Kingdom has lots of potential as a strategy MMO RPG with a lot of fun elements to keep players entertained for many hours. But once the buildings reach higher levels, they will require massive time to upgrade. And if you don't have enough gems to speed up, you just have to wait or pay real money in the store.
Pros:
Great cartoon-style graphics
Various fun gameplay elements
Cons: