Updated: June 4, 2021
Ice Scream 4: Rod's Factory Review

Ice Scream 4
Get into Rod's factory and discover its secrets!
Get it Free
Ice Scream 4 is the latest game of the Ice Scream series developed by Keplerians Horror Games, whose acclaimed Evil Nun has won the hearts of many arcade and horror fans. Within a week of its release, the game had over a million downloads and received numerous positive reviews.
I highly recommend you to play Ice Scream 4 if you love horror and adventure games or even if you have never played games of its kind before. You will get the sense of excitement from either overcoming your fear or from narrowly escaping being caught. And the game is newbie-friendly, as it has a relatively independent story from the previous episodes and is simple to play. Download it and start your adventure in Rod's ice cream factory now!
INDEX
Don't be made into ice cream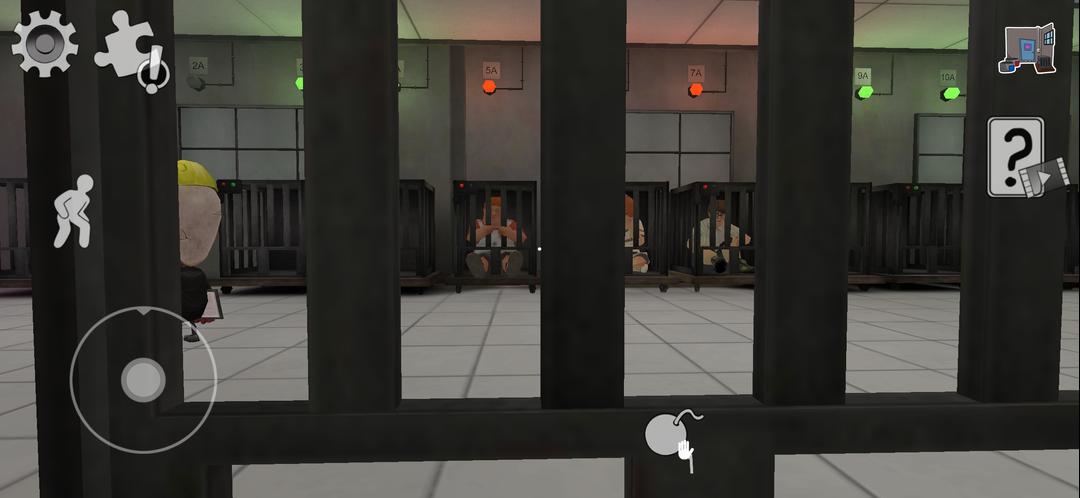 The story unfolds when Rod takes you and other three children he kidnapped to his factory and intends to turn you into ice cream. Your task is to break out of a cage and rescue all the children. You have to sneak your way through the factory, dodging Rod and his helpers, picking up items, solving puzzles and releasing your friends from cages.
In your adventure you may get a clue of Rod's past. After all, you are in the ice cream factory that he is proud of rather than in his little van like the previous episodes. Explore every corner of the place and uncover Rod's secrets.
Play at your pace
You can choose from four difficulty levels every time you start the game. In the Ghost mode, you are literally a ghost invisible to all of your enemies, which means you'll never be caught and you can take your time to crack puzzles. In the Easy mode, the enemies can see and hear you, but they are very slow. In the Normal mode, they are more sensitive to noise. In both Easy and Normal modes, you can start over in case you're caught by Rod. In the Hard mode, well, the enemies are highly alert and you have to be very careful because you only have one attempt.
To make the game even harder, you can enable the "Darker" option and disable the "Highlight objects" one. See whether you can still rescue your friends when the enemies are super sensitive and fast and the factory is darker.
How to escape and rescue the children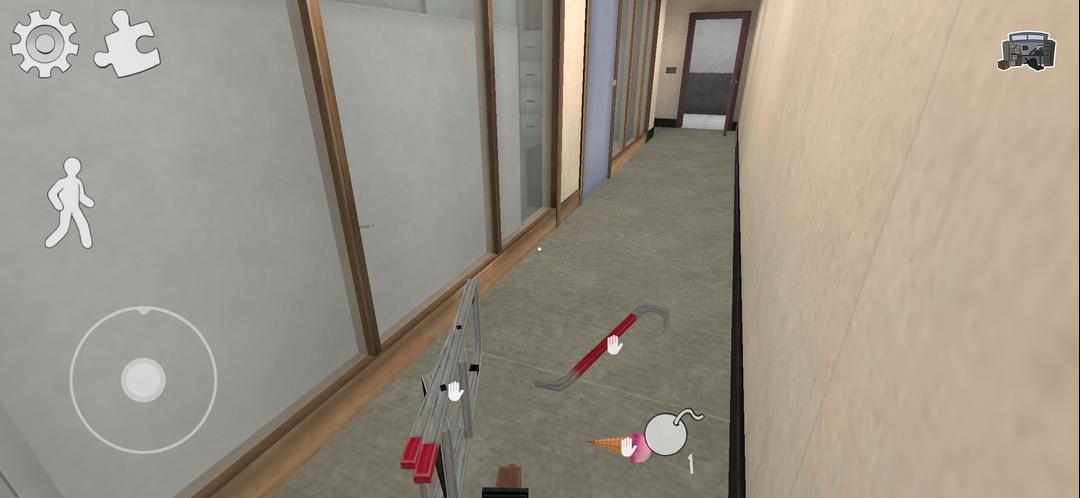 You main task is to help the children escape from the factory. To do this, you have to crack all puzzles with various items hidden in offices, restrooms, lockers and more. An item can only be used in a specific situation, and you can only hold one item in your hand for you have no bag or item box. Make sure you remember where you put items you've found.
In the Ghost mode, you just explore and solve all puzzles without worrying about being caught. In the other three modes, however, you have to play hide and seek with Rod and mini Rods while solving puzzles. Be careful, the enemies may come from everywhere, and you don't want to be captured from behind when preparing a trap for Boris the robot.
Get hints about next steps
Don't worry if you get stuck as there's a hint system you can turn to. And the good news is, hints don't cost you a penny. Instead, they are available after watching ads. What's more, from the interface of the hint system you'll know what items to collect and what puzzles to solve. But don't rely on hints so much. Gather your wits and try to rescue all the children by yourself!
Conclusion
Overall, Ice Scream 4 is a wonderful horror adventure game that tests your brain and courage. The Ghost mode and the hint system make it newbie-friendly, and the ghost-like mini Rods and scary Rod, who determines to squeeze you all to make ice cream, are appealing to horror fans.
Though you may feel exciting when playing, it is likely that you suffer from motion sickness as it is an FPS-like game. If you do feel dizzy, make sure you slow down or even take a rest. Also, it's better to finish the game without stop because it doesn't save your game progress. If you exit, next time you'll start with the very first puzzle.
Pros
Cons
It may cause motion sickness
It doesn't save game progress