Updated: April 26, 2021
Dragonicle Review – A Beautiful Open-World MMORPG
Dragonicle
The Chronicle of Dragon Fantasy MMORPG is now Online!
Get it Free
Dragonicle is another MMORPG published by X-Legend for Android and iOS devices. In this game players get to start their journey and explore the Land of Asran as different character classes including Mage, Archer, Paladin and Shadow Assassin. Dragonicle adopts nice graphics with smooth controls. There are so many things you can do in the game like collecting pets, fighting against enemies, upgrading your character and making friends in this open world MMOPRG.
INDEX
Game Overview
At the beginning of the game, players will create their own character with a specific class and customizable appearance as they like. You can change the skin color, pupil color, hair style and the outfits with various options.
Dragonicle is packed with a pet system and hero upgrade system. You need to complete the main quests by interacting with NPCs, fighting against enemies, collecting and enhancing gear to upgrade your character and unlock more contents.
After completing challenges, players will get a chance to activate new pets as your companions. These pets will increase your character's stats to defeat more powerful enemies. You can use lower-rank gear and unneeded resources to feed the pets to upgrade their star levels for higher stats.
Complete daily quests and activities to level up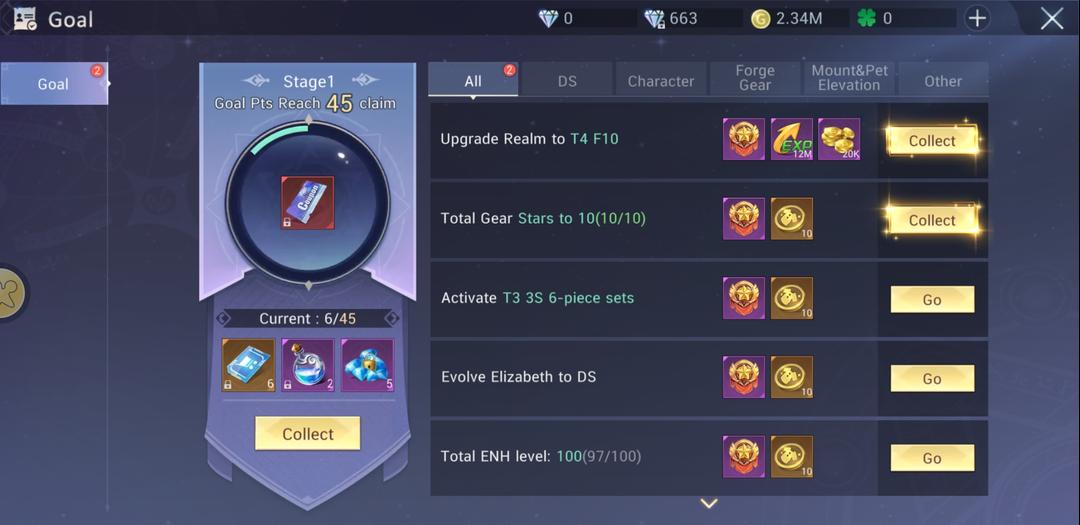 Besides communicating with NPCs in the main quests, players also need to fight in Challenges and Boss Fights to earn EXP to level up. Once players reach certain levels, you can also get rewards including gold resources and gear, etc.
As mentioned above, collecting and upgrading pets can help your character increase the stats. Apart from that, there are some other ways to boost your power. If you reach enough power, you can promote the character's Title to get higher Power, ATK and HP stats. Equipping high star gear and enhancing them with gold also provide higher power for your character. In Dragonicle, dragons souls are the most loyal servant of warrior who will sacrifice everything for their master. So you need to boost and transcend the dragon soul so your character's power can be boosted at a large scale as well.
Fight against enemies in different game modes
Apart from the PvE battles in the quests, players can also attend PvP battles in Arena or team up with other players around the world to enter the dungeons together and claim more rewards. Player have 10 chances to battle in the Arena everyday. You can pick the opponents who have lower power than yours but with higher rank so you can easily defeat them to rank up.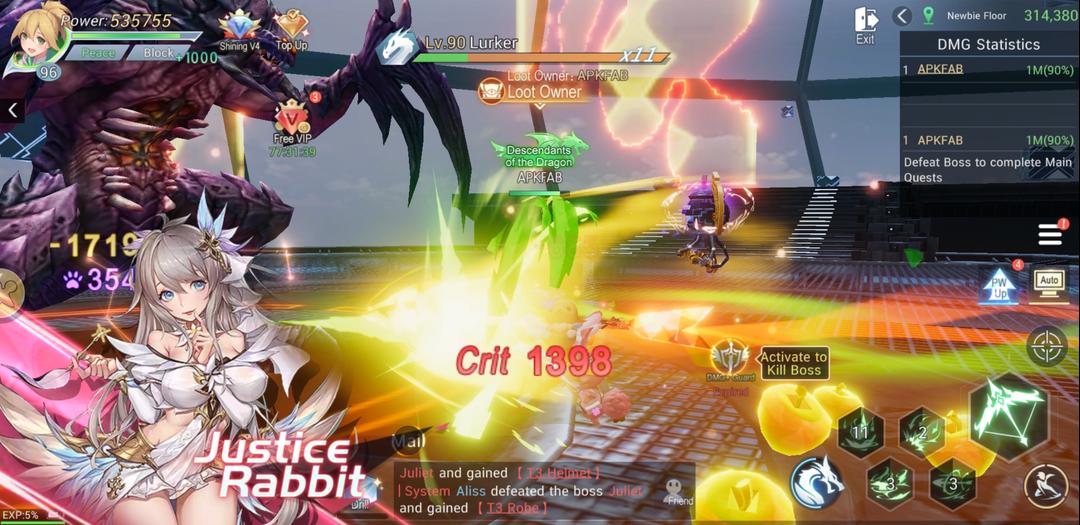 Battles in Dragonicle can be switched between manual and automated modes. The problem is, even if you choose the manual mode, it will switch to auto mode after a while, so basically the battles are automated without any skill required.
Conclusion
Overall, Dragonicle has a beautiful graphic and animation design, and the controls are easy to handle as well. The game can keep players busy in doing different quests and leveling up their characters as well as pets for higher stats. But the auto-battle mode kills the pleasure of showing of skills and strategy in the battlefield. Hope the developers can fix the issue and allow players who want to fight themselves to defeat enemies on their own.
Pros:
Nice graphics and simple controls
Multiple ways to level up
Team up with friends online
Cons: