Updated: January 27, 2021
Dadish 2 Review - A New Radish-Based Platforming Adventure Begins!

Dadish 2
He's a dad, and a radish, and he's back in his biggest adventure yet!
Get it Free
Dadish 2 is a challenging retro platformer developed by Thomas K Young, the same creator of Super Super Fowlst and Dadish. Similar to its original title, Dadish starts his new adventure to find his missing kids. The game features adorable 2D graphics, fast-food-themed enemies, and platforming gameplay with a mix of puzzle-solving, making it easier to pick up and more interesting. The controls are simple to use, but hard to master, particularly for beginners. Currently, there is no Easy Mode in the game, and it takes a while for me to clear certain levels without being killed. It's free to download this game on both Google Play and App Store but contains in-game purchases for the purpose of removing video ads. Now let's take a closer look at this platformer.
What's Dadish 2?
Dadish 2 is a radish-based platformer where Dadish sets off on a new adventure to rescue his missing children. This time, Dadish has 50 kids (the previous game only has 40) but they are all missing on their way to see their dad at work, and your goal is to help Dadish jump through 50 levels and reunite with his kids. The mission is clear, but it can be hard to achieve. There are a variety of deadly obstacles and food-themed enemies, and you have to explore five different worlds to rescue all the missing kids.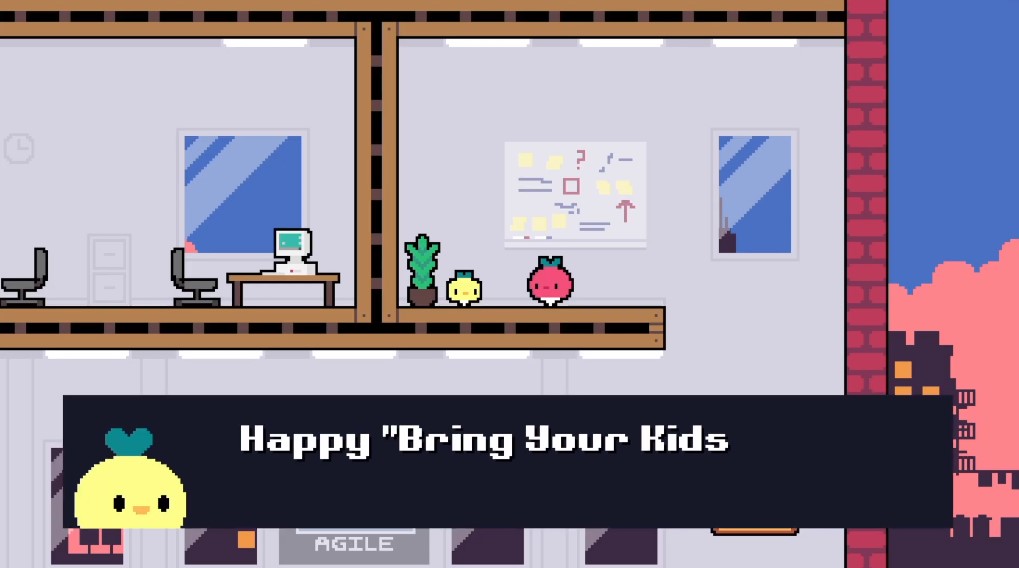 In addition to dodging obstacles, you also need to solve simple puzzles along the way, like pressing red buttons to remove barriers in front of you, or moving a wooden box to the right place to help you jump higher. At the end of each world, you will face 5 different boss enemies. Use your strategies and jumping skills to take them down to get the vital keys that can help you enter the next world. There are 5 different worlds waiting for you to explore in the game, so you don't have to get stuck in the same world on all 50 levels and have a chance to explore different environments like Koto Swamp, Herbejo Meadow, even outer space.
Controls and graphics
The controls are simple, you can control Dadish using the left and right buttons on the left side of the screen, and tap on the right side of the screen to jump, or double-tap to jump higher. Although the controls are simple, the tricky obstacles and dangerous enemies in the game make it hard to master. The graphics are great and the bright colors and adorable characters make it a suitable option for both kids and adults.
In-game purchases
Dadish 2 is an ad-supported game, which means you don't need to use real money to purchase in-game currency in order to make some progress. Since there are several video ads that will pop up during your playing, you can purchase to remove these ads if you like to improve your gaming experience. The game doesn't contain any rewards or achievement boards but allows you to collect gold stars along the way.
Conclusion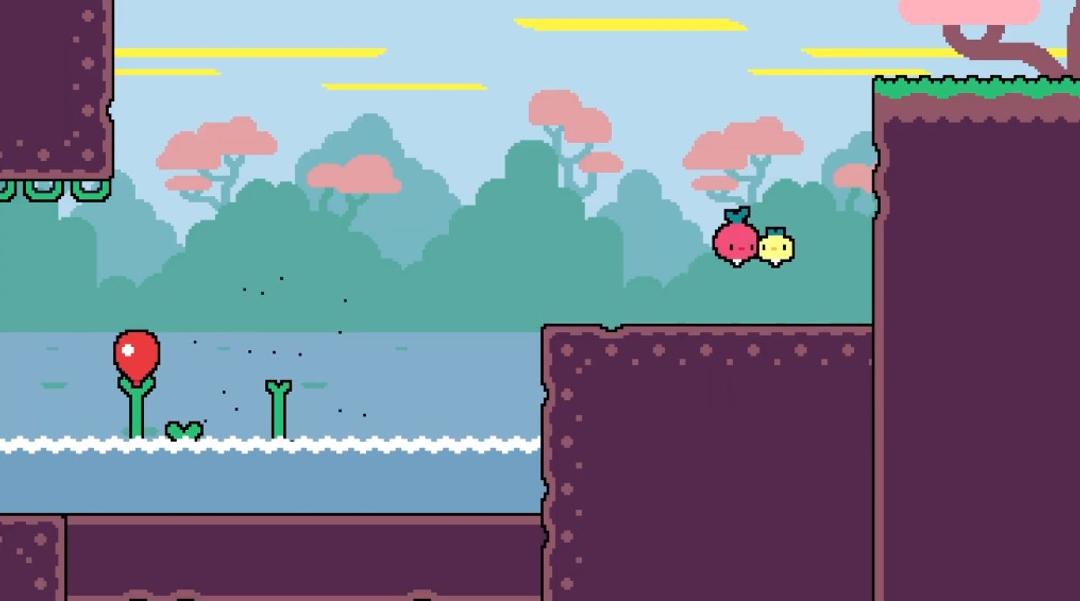 The download file of the game is only 45 MB, making it a quick download, and it works quite well on my mobile device without any crashes, bugs, or other issues. If you enjoy cute style platforming adventure game, you should try this game.
Pros:
An addicting platforming adventure with Dadish
50 challenging levels
Adorable characters and cute 2D graphics